Capital Allocation Objectives

We will continue to exercise strict financial discipline in the generation and use of cash.
We have consistently demonstrated our ability to generate significant operating cash flow from growth in our operating activities, tight working capital management and a disciplined approach to capital expenditure. Please refer to our most recent periodic filings for updates regarding our capital allocation strategy.
Our capital allocation priorities are as follows:
1. Organic Growth: Our first priority for the use of cash will always be to invest behind the organic growth opportunities in our business.
2. Deleveraging: Our optimal capital structure calls for a Net Debt/EBITDA ratio of approximately 2x. Deleveraging to around the 2x level remains our commitment.
3. Selective M&A: Non-organic, external growth is a core competency and we will continue to consider suitable opportunities when and if they arise, subject to our strict financial discipline and deleveraging commitment.
4. Return of cash to shareholders: Returning excess cash to our shareholders in the form of dividends and/or share buybacks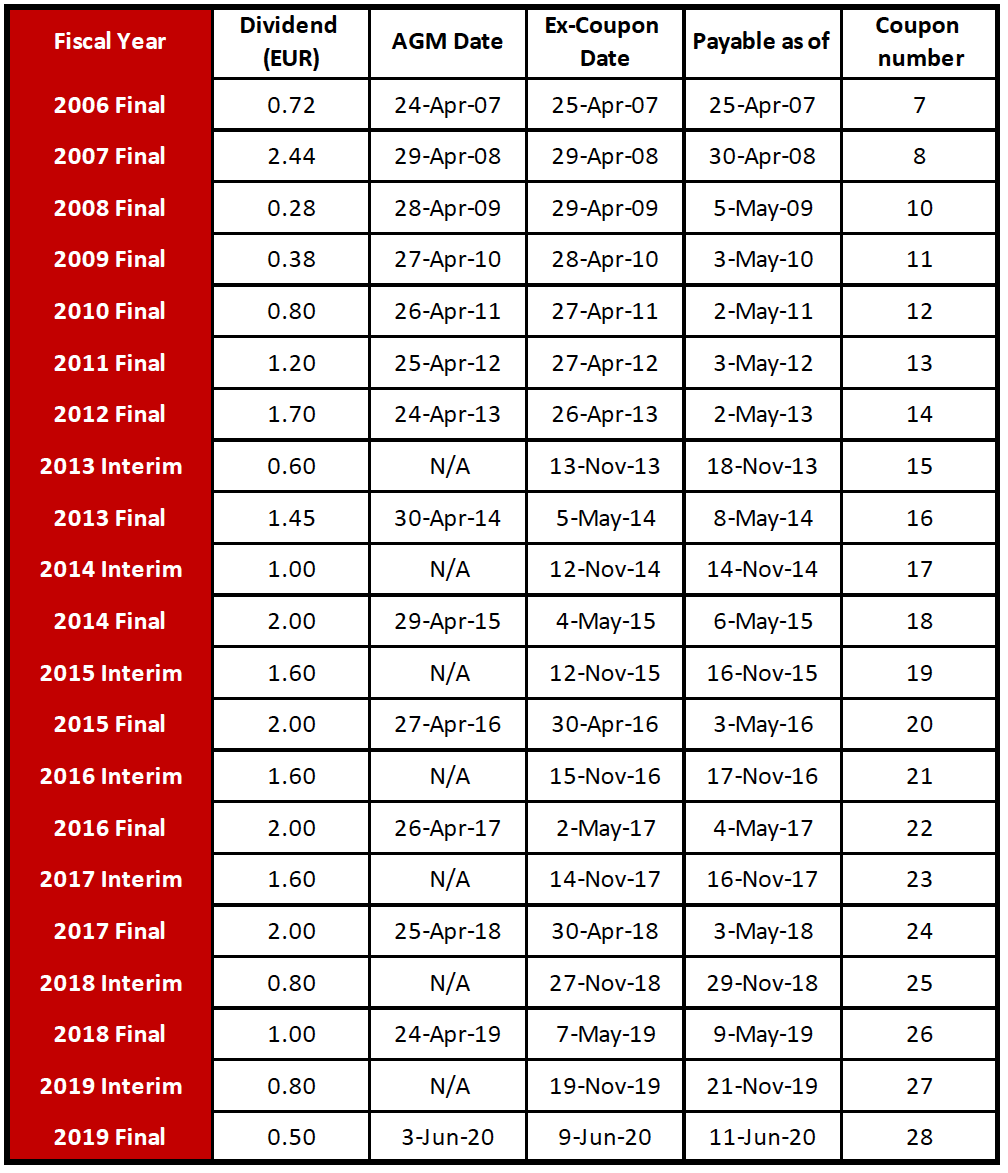 Download the Share Buyback Program amount of one billion US dollars, which was announced on 26 February and was completed on 22 June 2015. Our current intention is to use the shares acquired to fulfil our various share delivery commitments under the stock ownership plan.  The program was executed under the powers granted at the General Meeting of Shareholders on 30 April 2014.
Download: Share Buyback Program Report