The holiday season marks a moment each year when friends and family come together and celebrate traditions, the best of which have been passed down over generations. With an origin story dating back to 1366, Stella Artois is a gift that has never stopped giving. While you might recognize its iconic green bottle and bright red star, you may not know all the reasons why it's the ultimate holiday beer.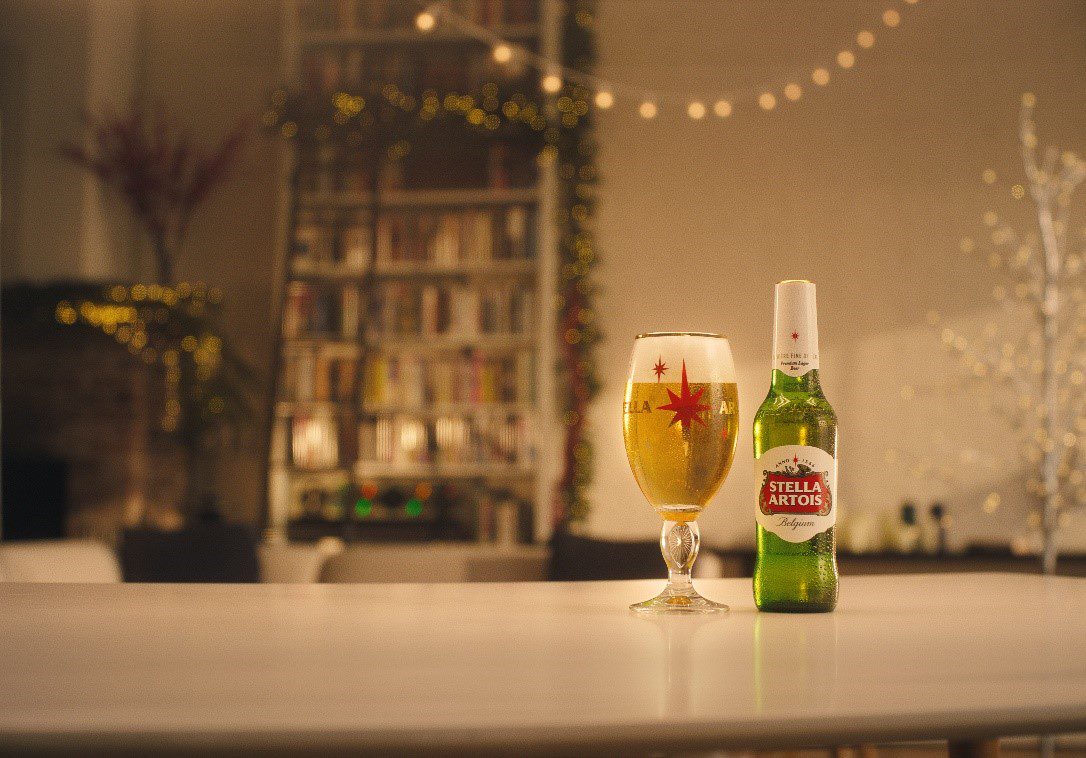 Stella Artois began as a holiday gift. Over 600 years ago in the Belgian town of Leuven, the Den Hoorn brewery was founded. Back then, the Den Hoorn brewmasters were rethinking the "magic" of fermenting beers, which at the time were typically sour and darker brown. After several generations of exploration and invention the golden Stella Artois, as we know it, came to life during Christmas in 1926. To honor the occasion and the holiday, the brewery gifted the beer to the people of Leuven by naming it "Stella" (meaning "star" in Latin) and proudly placing a star on it – which remains on the bottle to this very day.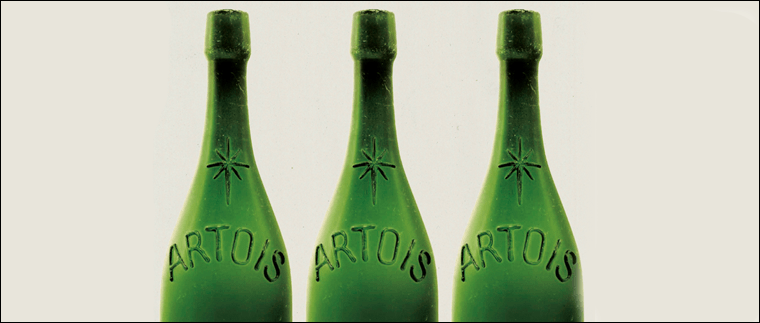 It's named for an 18th century brewmaster. While Stella Artois' name evokes holiday celebration, it also honors its history. "Artois" honors Sebastian Artois, who acquired the Den Hoorn Brewery in 1708, and named it "La Brasserie Artois." Sebastian became an innovator in his own right, successfully introducing many new beer styles and placing his brewery at the forefront of the industry. His efforts ultimately led to the Artois brewmasters creating a golden lager inspired by the German and Czech Pils (or Pilsner).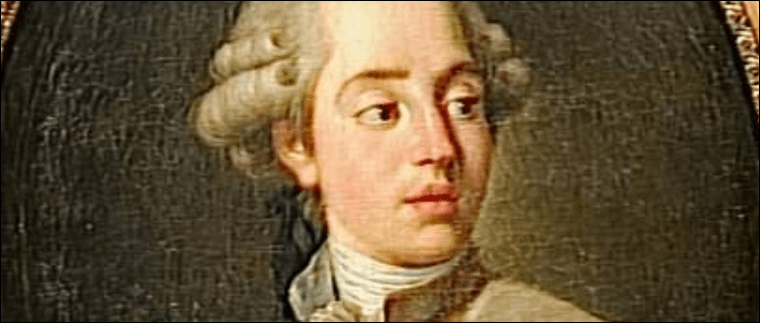 Stella Artois' spirit of giving is helping solve a global crisis. Originally created as a holiday gift, Stella Artois has always had the spirit of giving at its core. With water as a key ingredient in all of Stella's brews, the brand has been a proud partner of Water.org since 2015. Water is a fundamental human need, yet 771 million people live without access to safe water. Together, Water.org and Stella are partnering to help end the global water crisis, providing access to safe water to more than three million people in the developing world.
Its holiday roots inspired the new "Give the Gift of Time" campaign. Women around the world spend 200 million hours every day collecting water for their homes and families. This holiday season Stella Artois introduced "Give the Gift of Time," a new global campaign to support these women in need. From November 1 through December 31, sales of Stella Artois packs and chalices help support Water.org with donations to provide women access to safe water and give back the gift of time.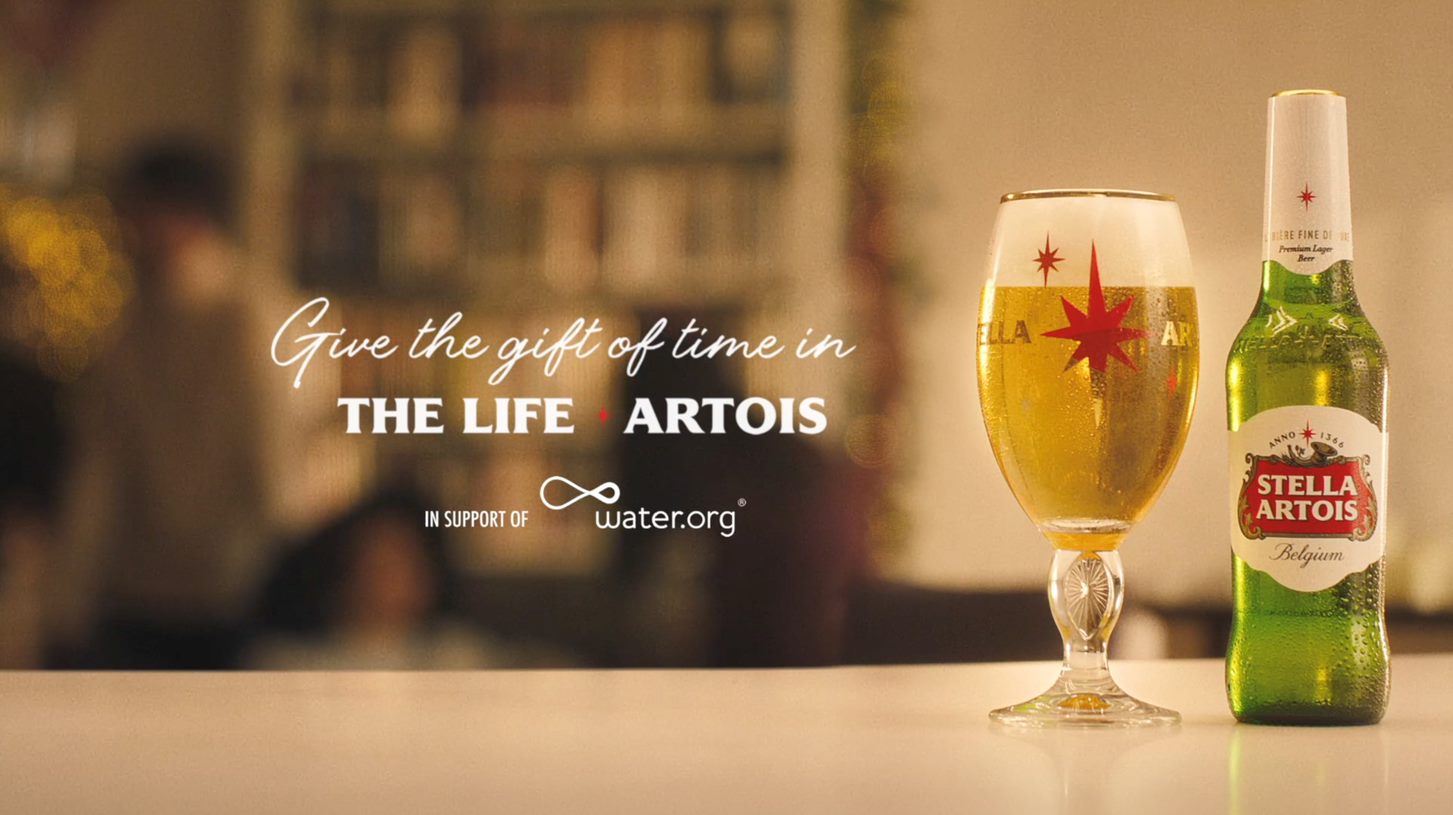 The green glass was developed in response to World War II brown glass shortages. Today, the green bottle is widely recognized as a sign of high-quality and imported European lagers, but that was not always the case. When brown glass became scarce, Stella Artois began selling its beer in more widely available green glass around the world.
Saaz hops are the secret to its characteristic aroma. From the beginning, Saaz hops have been the key to Stella Artois' distinctive floral notes. Saaz hops are known as one of the four "noble" hop cultivars and have a history going back over a thousand years. To this day, our colleagues visit our Saaz farmers every year to hand-select the hops, and evaluate their quality and aromas.
Its chalice glass was introduced to elevate the drinking experience. As Stella Artois became more prominent globally, the signature chalice was first introduced in the United Kingdom in 1976. With a royal look and feel, the chalice created an elevated drinking experience that matched the quality of Stella Artois. The chalice shape, with its narrow lip and tulip shape, help capture the Saaz hop aroma.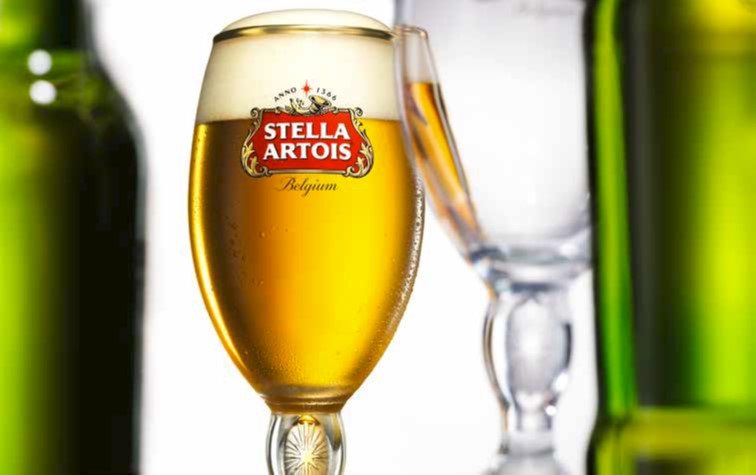 Leuven proudly remains the home of Stella Artois. The Stella Artois brewery sits next to the Vaart, the canal that was used to bring in barley malt and ship out beers in the past. Nearby is AB InBev's global headquarters and Global Innovation and Technology Center, where our colleagues continue to build on seven centuries of brewing tradition every day.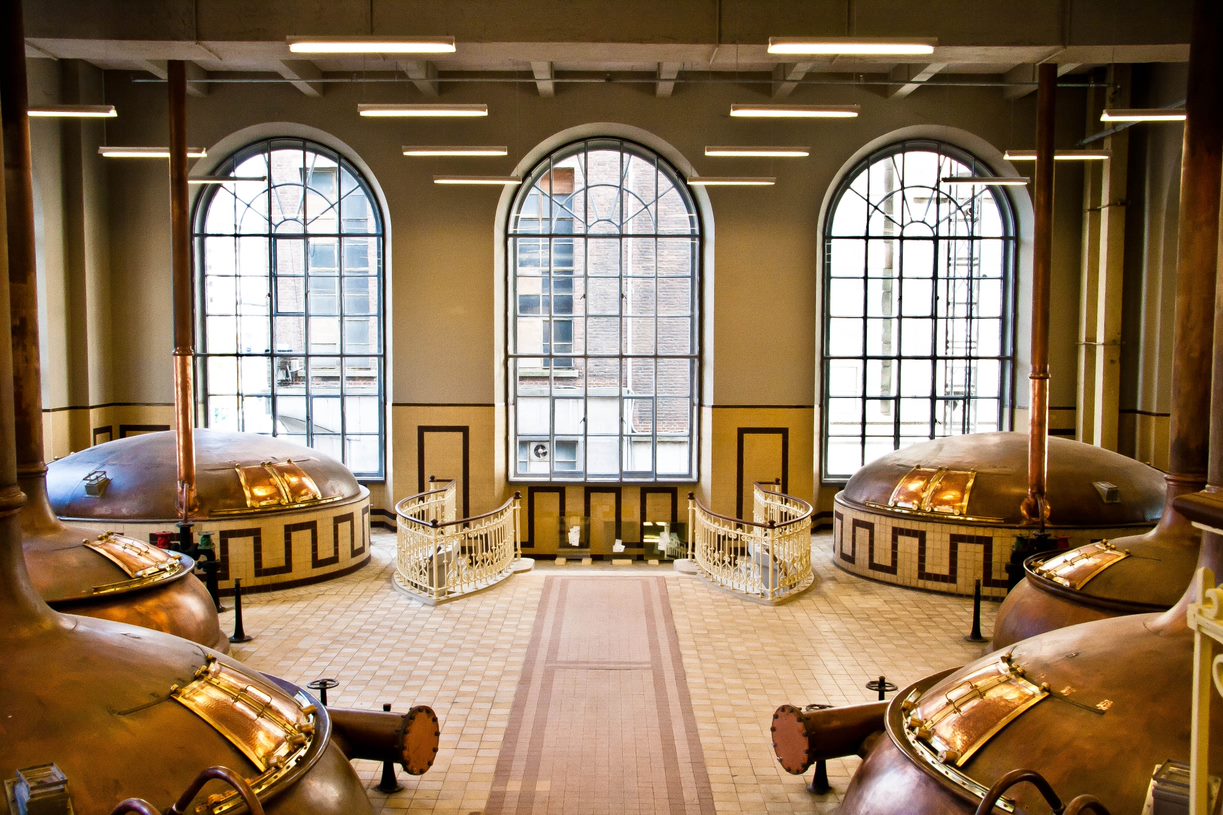 From its humble beginnings in Leuven as a gift to the local community, to its role in holiday traditions across the globe today, Stella Artois' remains the ultimate holiday beer. Here's to a future with more cheers – and more Stella Artois!