Looking for something new to celebrate the end of 2021? Before the countdown begins, check out our list of 12 beverage choices from around the world for toasting the arrival of the new year. And remember: no matter where or how you ring in 2022, always practice moderation. Hydrate between alcoholic beverages, opt for a no- or low-alcohol option, pace yourself with one drink or less an hour, and never drink and drive.
1. An 'extra special' stout. Fans of rich, dark, stout beers with distinct roasted barley flavor, are finding a new favorite in Trophy Extra Special Stout. Proudly brewed in Nigeria it's being called "a stout like no other" in shout-outs from international brewmasters. And in November the brand made a name for itself as the official sponsor of the nation's first-ever International Stout Day Festival.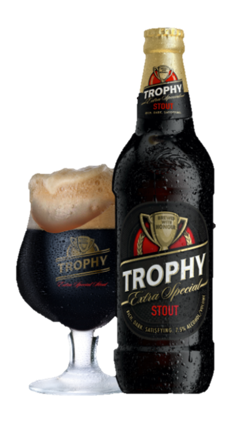 2. One of the world's best alcohol-free brews. What do you get when you combine non-alcoholic wheat draft beer with blood orange flavor? Germany's World Beer Award-winning Franziskaner Alkoholfrei Blutorange. It pairs a full-bodied aroma with fruity taste, for low calorie refreshment that can be enjoyed anytime, anywhere.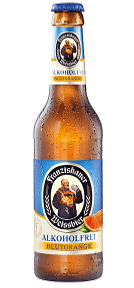 3. Nordic flavors by way of Seattle. This year Seattle-based Elysian Brewing introduced Skålrok Nordic-style pale ale. This seasonal brew, available across the U.S., was crafted with a special strain of Kveik yeast, a blend of malts and three types of hops to create a moderately sweet, slightly bitter, and subtly tart taste that will have you saying, "Skål!" at midnight.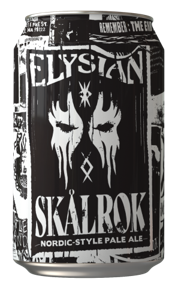 4. If you're saying 'no' to sugar, carbs and sweeteners. Nütrl Vodka Sodas are tempting ready-to-drink cocktails crafted with premium vodka. They comes in seven refreshing, natural flavors like lemon, lime, grapefruit, cranberry, pineapple, cherry, mango and peach. Best of all, it's sugar, carb and additive-free making it a light, and easy drinking option for NYE.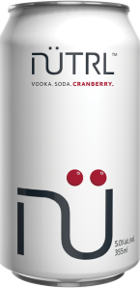 5. For an 'unfiltered' experience . Inspired by a brewing process dating back to 1873, this is Beck's beer in its most original and natural form. The winner of a Silver 2021 World Beer Award, Beck's Unfiltered is a naturally cloudy, gently sparkling pilsner. Pro tip: To distribute the beer's natural cloudiness before drinking, simply turn the sealed bottle upside down briefly before opening!

6. An iconic, Brazilian soft drink. Brazilians have enjoyed the unique and natural flavors of Guaraná Antarctica for a century. The soft drink, made from a berry grown in the Amazon, celebrated its 100th birthday this year by introducing specialty local tropical fruit flavors chosen by consumers, including cajá, cupuaçu and acerola.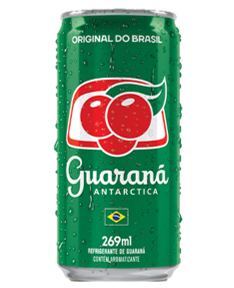 7. Award-winning pop and pour cocktail. It's been a rough year, so why not keep it simple with a ready-to-drink cocktail, like Cutwater's Tequila Margarita? The house-made mix of tart lime, pure cane sugar, and a hint of orange delivers a floral aroma and smooth finish. It's so good it's earned numerous awards, including the 2019 Spirits International Prestige Consumer Gold Award.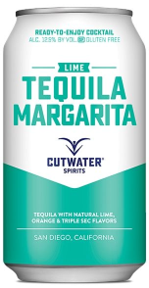 8. A Mexico malt masterpiece. If creamy, toasted malt sound like the perfect pour to you, tap into a Modelo Pura Malta from Mexico. Proudly made with locally grown barley, Pura Malta was developed by expert brewers and malting masters who found the perfect balance between aroma, body and flavor to create the 'purest beer of Mexico'.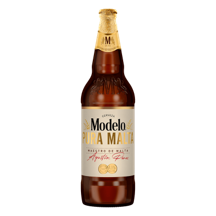 9. For getting a jump on that fitness resolution. Already a top choice for the fitness-minded, a new, even lower alcohol version of Michelob Ultra is now offered in Chile, Brazil, the UK and other markets around the world. It drops the ABV from 4.2 to 3.5% without losing the light lager taste, citrus aroma and crisp finish that active people know and love.

10. If 2021 gave you lemons… You know the old phrase, 'When life gives you lemons, make lemonade." An easier choice is to pop open a can of ready-to-drink Mike's Hard Lemonade, made with real lemon juice and vodka. (Available in select markets outside the US, including Brazil)

11. A new kind of 'brew' for herbal tea fans. There's a new twist on Hoegaarden, the classic Belgian style wheat beer. This year, the brand introduced a new herb flavored version called Hoegaarden Botanic in South Korea and Hong Kong. It's just 2.5% alcohol by volume (ABV) and is infused with natural lemongrass plant extract for refreshing bursts of citrus and lemony undertones.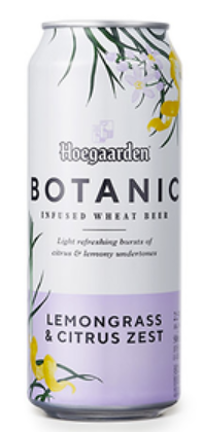 12. A Bud with zero alcohol and zero compromise. Now available in 10 markets worldwide, Budweiser Zero has just 50 calories and 0 grams of sugar but still brings the full flavor and refreshment you know and love. This zero-alcohol brew has a light and crisp taste perfect for your year-end celebration or for enjoying after your first workout of 2022!