In 2002, consumers got their first taste of Michelob ULTRA. Today the pioneering low-calorie lager is a favorite of consumers, including fitness-minded people around the world, counting sports superstars like tennis great Serena Williams, football hall of famer Peyton Manning and Olympic sprinter Usain Bolt among its fans.
Michelob ULTRA is a light lager clocking in at just 95 calories and 2.6 carbs, with no artificial flavors or colors. Consumers' increased focus on lower calorie products and fitness, as reported by trend watchers like GfK and others, has propelled Michelob ULTRA into 10 markets globally and made it the second largest brand in the United States. But like every good athletic competitor, Michelob ULTRA has even bigger ambitions.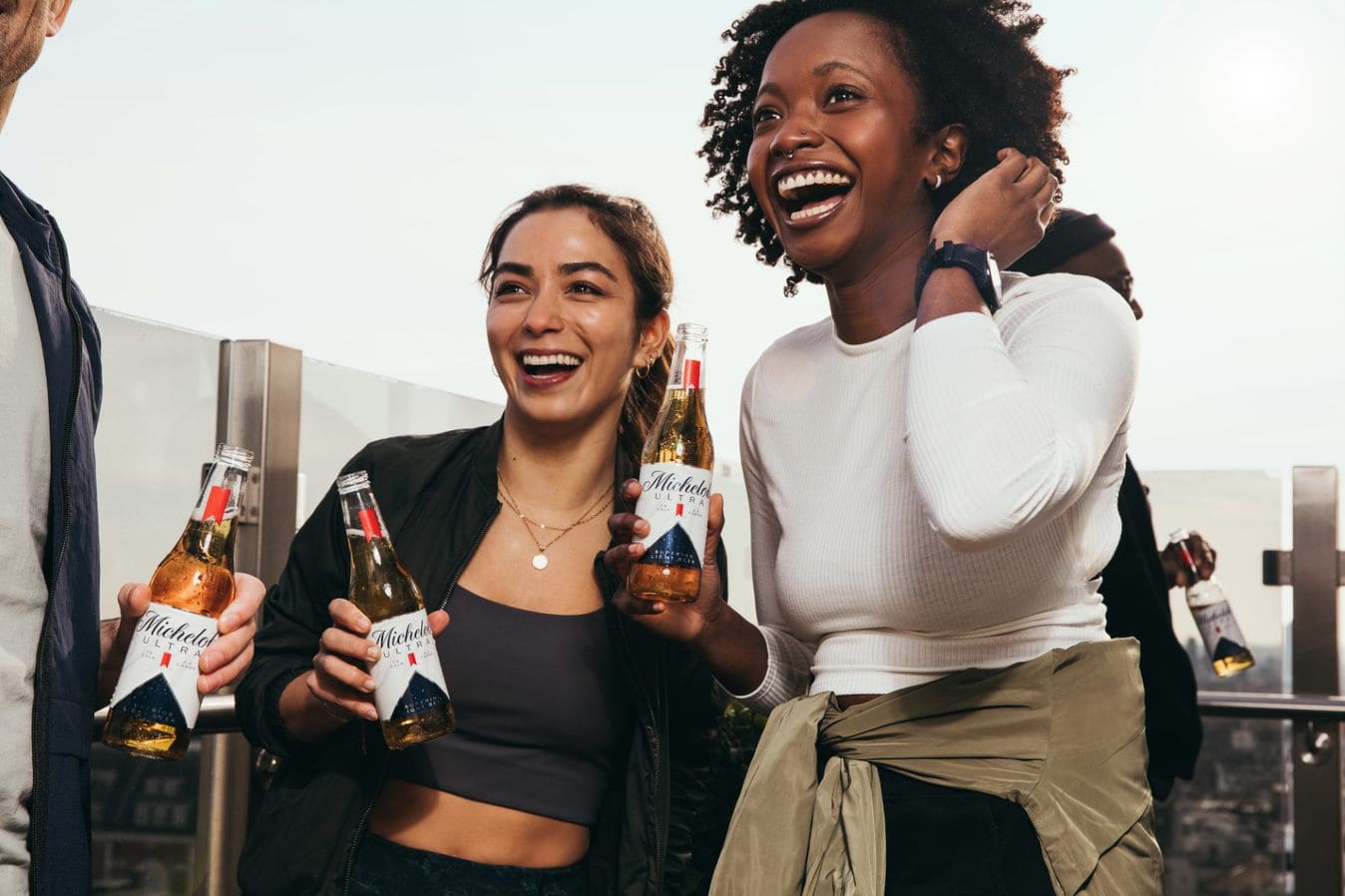 "Michelob ULTRA believes in prioritizing joy and championing an active and balanced lifestyle," said Ricardo Marques, Vice President of Marketing. "We are excited to build on our legacy and celebrate with even more people who enjoy both fitness and fun."
More tastes in more places
This year the brand is launching in five new markets worldwide and will continue exploring beyond beer to meet consumer demand for new tastes.
Take Michelob ULTRA Organic Hard Seltzer, which debuted in January 2021 featuring combinations like spicy pineapple, cucumber lime and peachy pear flavors. A Classic Collection of mixed berry, citrus and mango apricot flavors followed. And earlier this year the brand expanded once more, with the Essential Collection , a line of USDA-certified organic hard seltzers made with real fruit juice and coconut water. Today, Michelob ULTRA is the top-selling hard seltzer brand in Mexico1.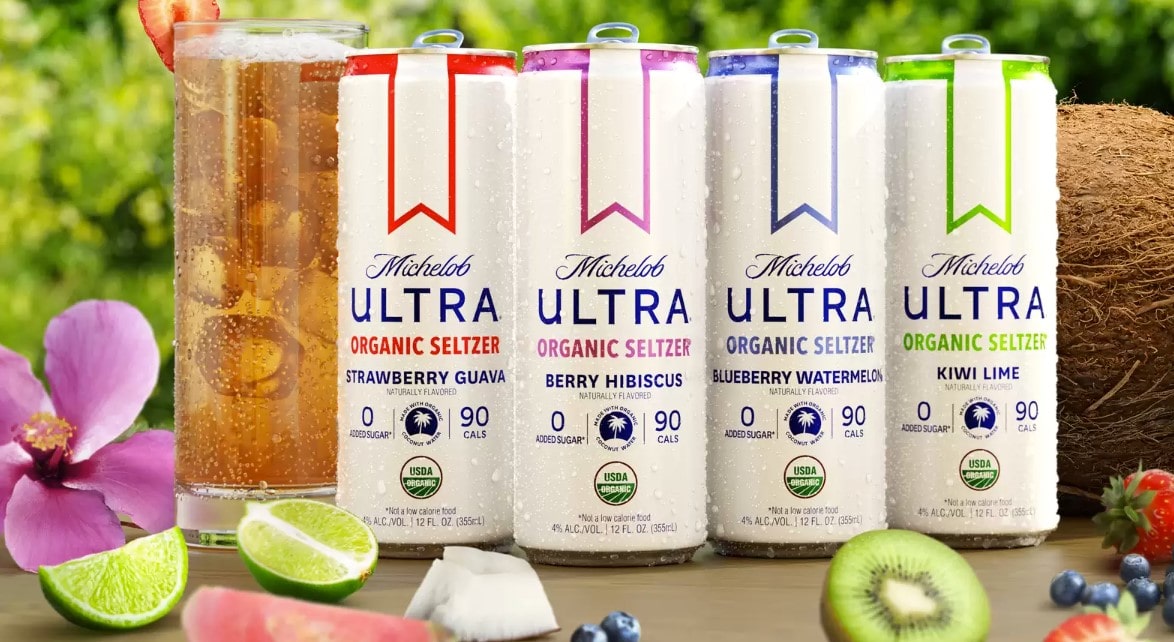 The Essential Collection of organic seltzers from Michelob ULTRA has zero added sugar and just 90 calories per can.
These innovations build on earlier industry-firsts, such as Michelob ULTRA Pure Gold, the first nationally distributed USDA-certified organic lager that is also brewed with 100% renewable electricity .
Inspiring change
Michelob ULTRA Pure Gold is also behind ' Contract for Change ', an award-winning program providing support to U.S. barley farmers who want to transition from conventional production to growing certified organic crops.
Michelob ULTRA is further inspiring change by addressing gender inequality in sports. The brand is investing $100 million over five years, allocating 50% of its lifestyle media toward women's sports and adding to its roster of female athletes and influencers to increase their visibility.

The "Save It. See It." Campaign encourages consumers to help increase media coverage, funding and sponsorships for women's sports by saving women's sports content.
"Michelob ULTRA is proud to be a longtime partner of female athletes and organizations, and as a leader in the industry, there's so much more we can do to help support equal pay when it comes to women's sports," said Ricardo. "We need to set the example, and the time for equality has always been now. Our commitment demonstrates Michelob ULTRA's core belief that female athletes deserve an equal experience, whether they're on the court, in the newsroom or on our TV screens."
1 Nielsen Mexico Off-trade R12M February 2022, Nielsen Mexico Off-trade 2022 YTD