Discover our mysterious Global Yeast and Fermentation Laboratory where our worldwide yeasts are protected and the magic of brewing amazing beers begins. Luk Daenen is sharing secrets in this exclusive behind-the-scenes.
Well-protected behind the double security gates of our Global Innovation & Technology Center (GITEC) in Leuven, Belgium lies one of AB InBev's most precious treasures: the Global Yeast Bank. Secured with a top-notch triple access code (the right badge, numerical code and fingerprint are required!), this treasure chamber is home to one of the largest brewers' yeast collections in the world. In fact, only four people can access the Global Yeast Bank.
Luk Daenen, Global Director Yeast & Fermentation, shares how his team helps preserve the quality of our past and future, keeps the heritage of our beers alive, develops sustainable processes, and makes new innovations for consumers possible.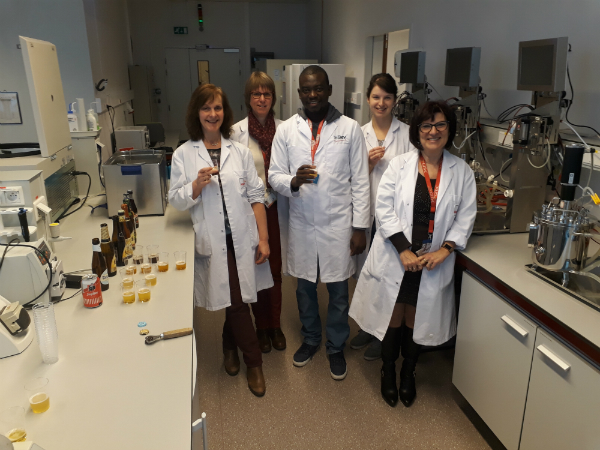 Last But Not Yeast
Added last at the end of a brewing day, yeast is the only living ingredient in beer, and is aptly referred to as the 'life' of beer. It is responsible for fermentation, alcohol content and carbonation, and also determines the flavor profile. Different strains are used to produce ales and lagers, and yeast can unlock countless aromas, like clove, banana, pineapple or even roses.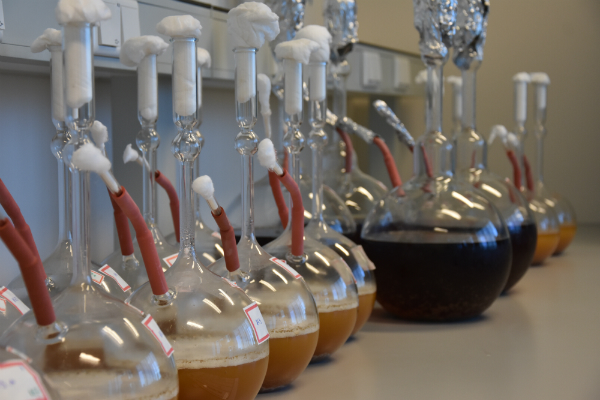 With more than 1,500 different yeast strains conserved in freezers and liquid nitrogen, the Global Yeast Bank contains the secrets to most of our brands unique tastes and an infinite set of possibilities. Luk explains: "There are different yeast types: you could refer to the categories as elegant, strong, fast or crazy. Each type has their own strengths and offers different applications."
Where Art And Science Meet
Luk, who has studied yeast for over 16 years and holds a PhD in Bioscience Engineering, leads a team of yeast & fermentation specialists driving projects about quality and innovation, and in which Els Fonteyn manages the Yeast & Fermentation Lab where lab technicians screen our yeasts and let them ferment at quite a small scale. Together with our Senior Scientist Philippe Malcorps, as a well-oiled tandem, they take care of the long-term strategy.
"Our people must have the right technical background and leadership skills," says Luk. "But also a proactive mindset, sense of ownership and creativity. Yeast is where art and science meet."
In the Yeast Bank, Pascale Ackermans and Ilke Hendrickx take care of the entire yeast collection and yeast supply to the Zones. Via the so-called Global Yeast Dispatch Program, fresh yeast is shipped in glass test tubes to breweries across the globe via a strict planning and shipment procedure and a careful follow-up system. Our trained microbiologists in the different breweries check their quality. Then the propagation process can get started in multiple steps to end up with enough yeast to brew our beers.
In addition to breweries and pilot breweries, the team also works closely with colleagues from innovation, product and process development, as well the Zone Innovation & Technology Centers, ZX Ventures Craft and Specialties, in finding new unique strains and applications for our yeasts.
Much like a hiring process, they start with a pool of yeast candidates and after different selection rounds, the best yeast is chosen for the 'job' - be that a new beer or something entirely new, like Kombrewcha, our new hard, fermented kombucha tea.
"We had to make sure to keep the same taste and characteristics, while setting up a new process, and ensuring consistent quality," says Luk. "We're excited to introduce more innovations for our consumers with this special ingredient that dates back centuries, but is still alive and kicking!"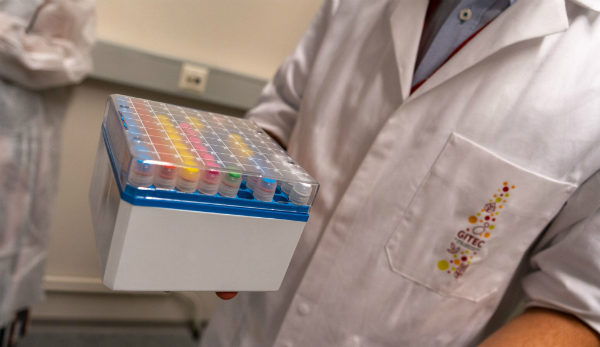 A Perfect Pair
Luk says he especially enjoys pairing the knowledge of GITEC with the traditions and creativity of our brew masters -- with one recent collaboration being particularly close to his heart: the beer Evita.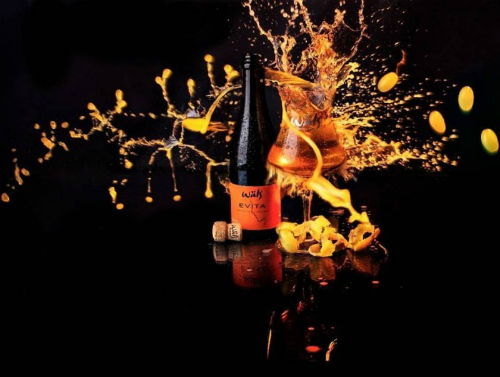 With seeds in the work of his PhD thesis, combining with the knowledge and development at GITEC, Evita is notable for its special combination of yeast and hops that came about after testing 10 different hops against 50 different yeast strains. The result is a "magnificent 8% ABV beer" with "unique aromas of lychee and passionfruit and a sparkling wine character."
Developed in partnership with our Wäls craft brewery in Brazil, the beer was given the Spanish version of Luk's wife's name, Eefje. Earlier this year, Evita won a bronze medal at the International Beer Challenge 2019.
"This is why we love what we do in the Yeast & Fermentation team," says Luk. "I could not be more proud."