How a Grupo Modelo program is helping address gender inequality among entrepreneurs in Mexico.

They may be called small business owners, but big things are ahead for the 135 women owners of Modelorama retail stores who took part in an innovative new program called Empresarias Modelo (Model Businesswomen).

Modelorama is a chain of about 10,000 convenience shops owned by our local brewer in Mexico, Grupo Modelo, that sell ice cold beer, soft drinks, seltzers and snacks. Most of the stores are small, family-run operations and approximately 40% are operated by women. That's more than double the number of women-owned businesses nationally, according to Mexico's National Institute of Statistics and Geography (INEGI).

Training, mentorship and financing are among the most critical needs for women entrepreneurs to succeed and Grupo Modelo is providing all three as part of its contribution to UN Sustainable Development Goal 5, aimed at achieving gender equality and empowering women.

"With Empresarias Modelo we are addressing gender inequality and promoting economic development and financial inclusion for more women across our country," said Adriana Ochoa, recruiting coordinator for Modelorama. "We hope to develop even more talented women entrepreneurs to further strengthen our communities."
Hear from Modelorama store owners on their experience with Empresarias
The free program gives Empresarias access to courses in finance, management, marketing and sales via the e-learning platform, Enko. Interactive "masterclasses', led by the non-profit organization ProMujer, offered a forum where participants could share experiences and advice with one another.

"The tools of Empresarias Modelo allowed me to grow my business, me as a businesswoman and above all to increase sales," says Alondra, a Modelorama owner.

Empresarias are also paired with a volunteer mentor from Grupo Modelo. These are women leaders trained to help owners gain confidence, develop their skills and set professional goals, and learn ways to cope with family and other issues they may be facing.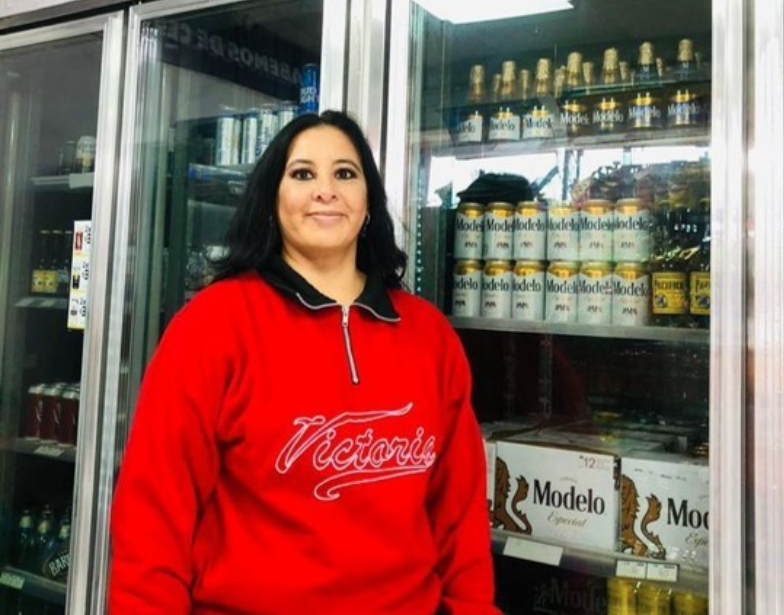 "[Empresarias Modelo] provided me with the strategies, tools and knowledge to better manage my business," says Rosario, one of the first graduates of the training and mentorship program.
Venecia Rojo, Change Management Leader for Grupo Modelo, says she's grateful to have served as a mentor to a Modelorama owner.

"My intention was to share the tools and knowledge I've gained at our company, but I found the training also helped me learn to lead with more empathy, emotion and inspiration," she says. "Seeing my Empresaria, Monserrath, grow was the best gift that this volunteering could give."
Can we see some ID?
As part of our commitment to responsible drinking, please confirm you are of legal drinking age.
Enjoy Responsibly
By submitting this form, you agree to be bound by the Terms of Service and Privacy Policy
© 2021 Anheuser-Busch Companies LLC, St. Louis, MO 63118