At AB InBev, we are committed to fostering healthy environments, thriving communities and resilient supply chains. As the world's leading brewer, we serve as an engine of economic growth, job creation and sustainable development, with the beer sector supporting $555 billion of GDP and responsible for one in every 110 jobs worldwide.1
In 2015, the United Nations announced the 2030 Agenda for Sustainable Development and 17 Sustainable Development Goals (SDGs), creating a common language around improving our planet and society. In the seven years since, the Global Goals have functioned as a blueprint across sectors and industries on how to address the world's most pressing challenges, such as poverty, climate action, access to clean water, hunger and gender equality. At AB InBev, we use this blueprint to guide how we make a positive impact on the environment and in our local communities, with a particular focus on building partnerships for long-term resilience.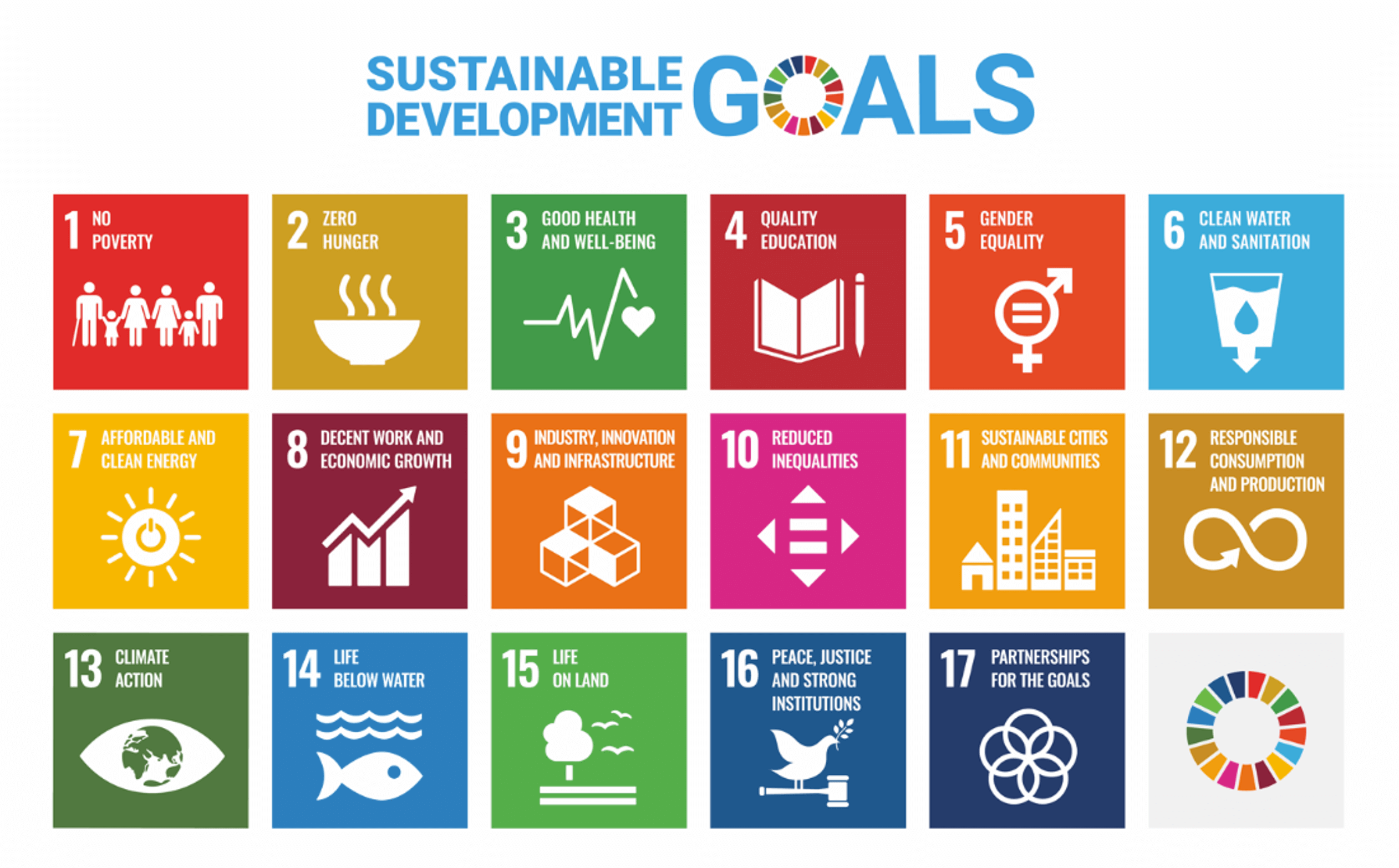 On September 26, the 77th Session of the UN General Assembly will convene governments, policymakers, academics, NGOs, and businesses in New York City. This year's theme focuses on the need for collaboration to find joint solutions to the complex and interconnected problems we face today.
"No single entity can solve these complex challenges alone," said AB InBev Chief Legal and Corporate Affairs Officer John Blood. "Collaboration is essential to advance the UN SDGs and the UN General Assembly offers an unmatched opportunity for our company to further strengthen our partnerships, take bold actions and deliver on our ambitious plans for the future."
Here's a look at 10 ways AB InBev is driving socio-economic development and contributing to the UN SDGs by tapping into beer's inclusivity, natural origins and local impact.
1. Expanding our partnership with UNITAR
This year we renewed our partnership with the United Nations Institute for Training and Research (UNITAR) to continue to improve road safety in our local communities and expanded our efforts to support female entrepreneurs, promote sustainable water use and champion responsible drinking.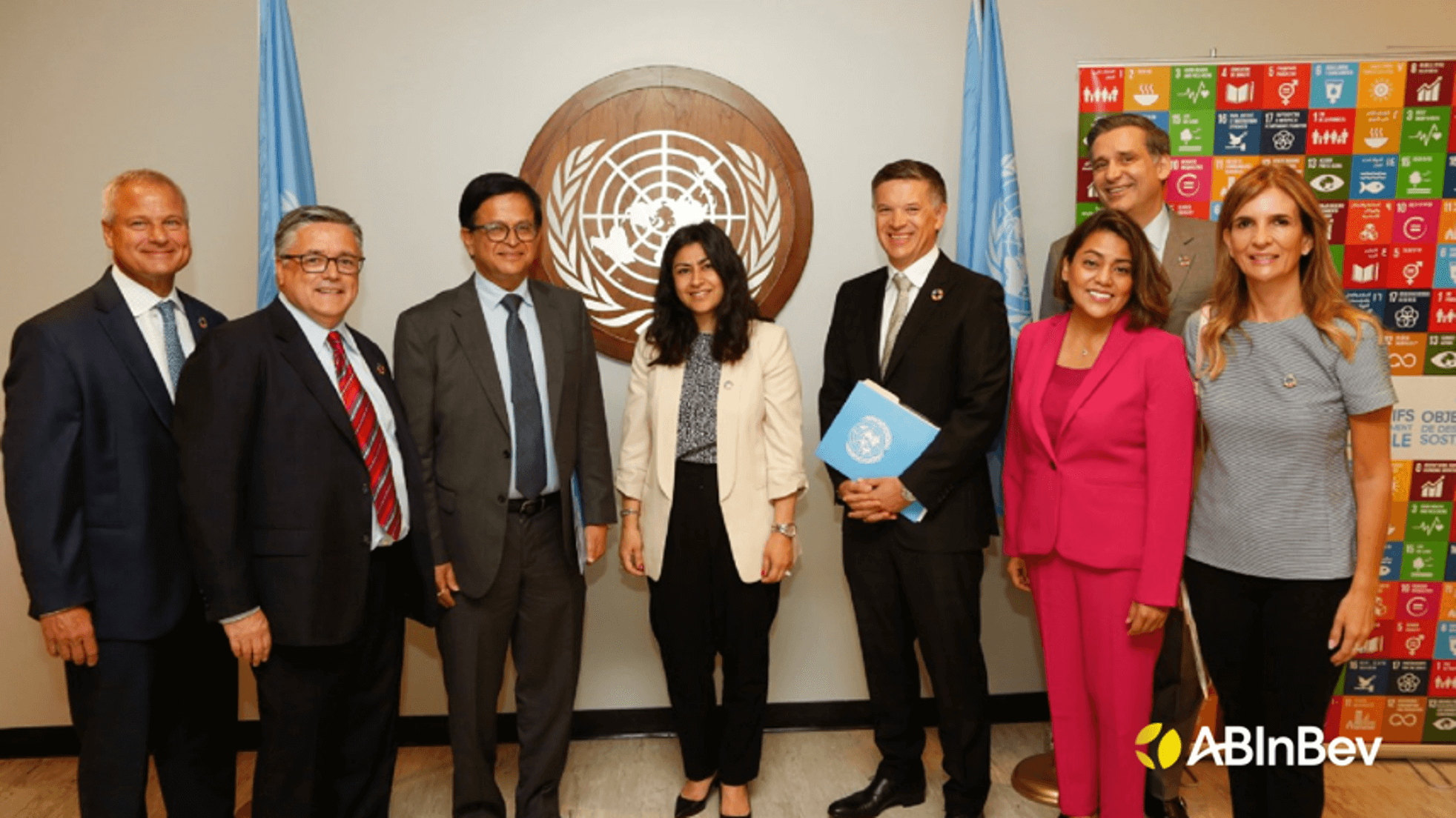 In July, leaders from AB InBev and UNITAR gathered at the United Nations in New York City for a special signing ceremony marking the renewal of our partnership.
2. Investing in innovation through the 100+ Accelerator
Founded in 2018, the 100+ Accelerator was created to collaborate with entrepreneurs, innovators, engineers and scientists on some of the world's most urgent problems. The program identifies and engages with startups that could solve key sustainability challenges in large corporate value chains. To solve common supply chain problems and achieve large-scale impact, we welcomed The Coca-Cola Company, Colgate-Palmolive Company and Unilever as official program sponsors to help identify key shared sustainability challenges and to scale breakthrough technologies.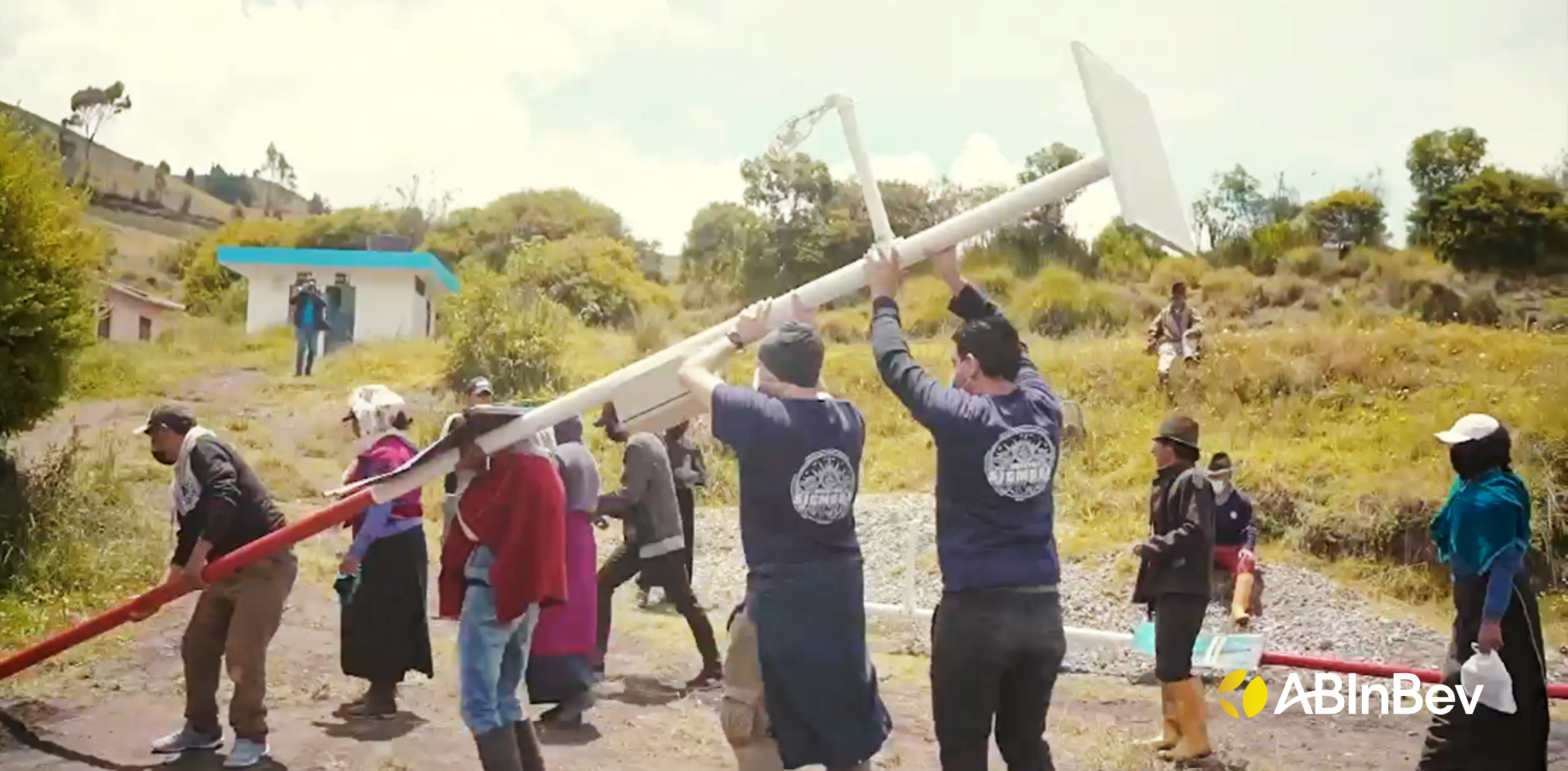 Litro de Luz, a startup from the third cohort of the 100+ Accelerator, worked with our local brewer, Cervecería Nacional, to install affordable streetlights for farmers in Ecuador. The lights use solar energy to power an LED bulb housed inside a glass Cervecería Nacional beer bottle. See how it works .
3. Our ambition to achieve net zero across our value chain by 2040
We know we must act with urgency to help address the climate crisis and support the communities where we live and work. We are driving decarbonization and building climate resilience through our 2025 Sustainability Goals with support from programs such as Eclipse, our supplier collaboration platform designed to advance our progress at pace and scale. Last year we upped our long-term strategy by announcing our ambition to achieve net zero across our value chain by 2040 .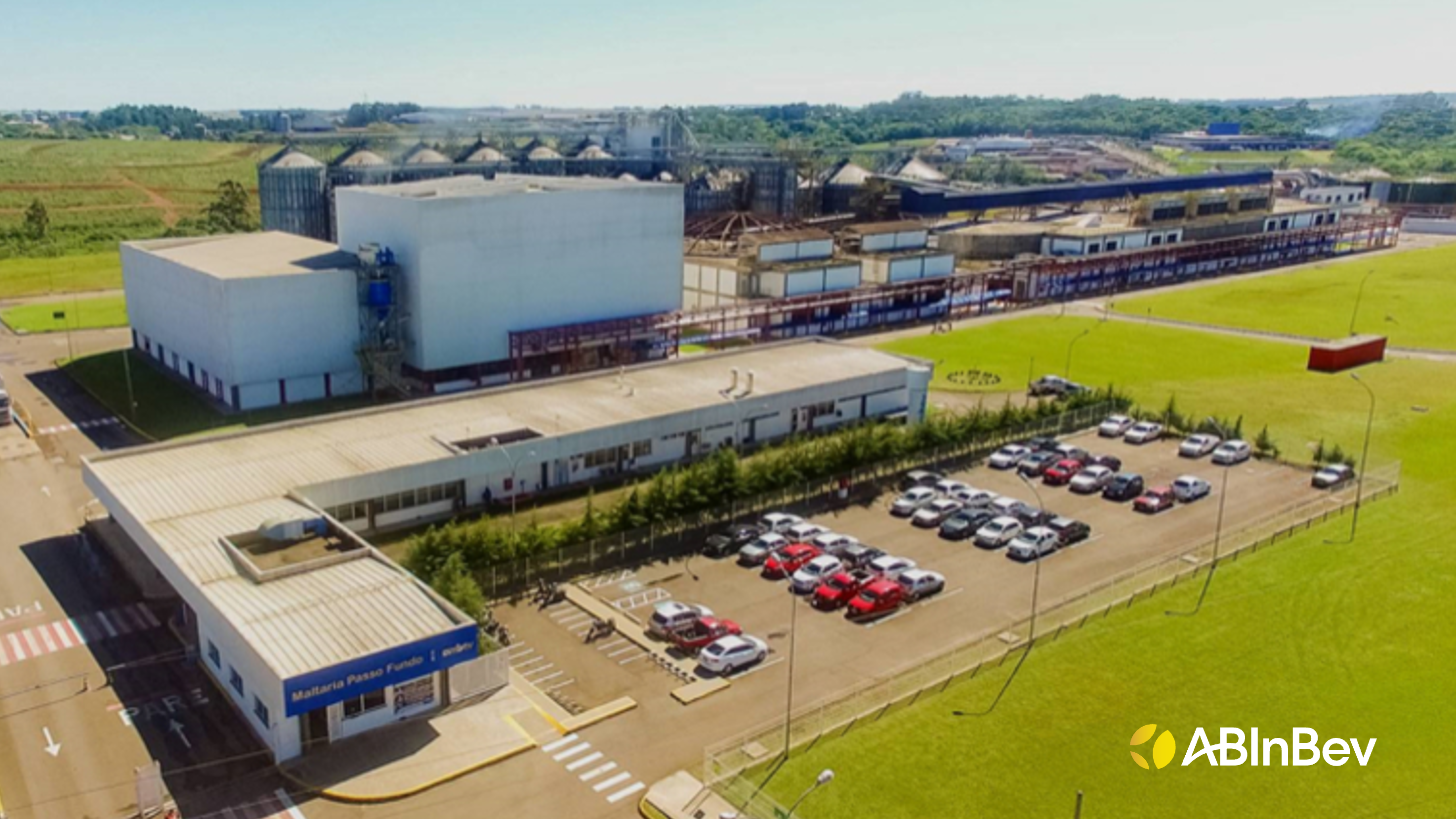 Ambev's carbon neutral operations in Brazil include its brewery in Ponta Grossa and a malting site in Passo Fundo.
4. Smart Drinking initiatives across the globe
Responsible consumption, or as we call it "Smart Drinking", is a key pillar of our Environmental, Social and Governance (ESG) strategy. We promote responsible consumption because it is the right thing to do and it is good business. We take a long-term view, investing behind evidence-based initiatives and using the strengths of our business to promote responsible consumption.
Alcohol Evidence Centers, Screening & Brief Interventions and Responsible Beverage Service, and social norms brand marketing campaigns, such as Decide to Ride in the United States, are just some of the many ways we are providing consumers with more choices for moderation and responsible consumption.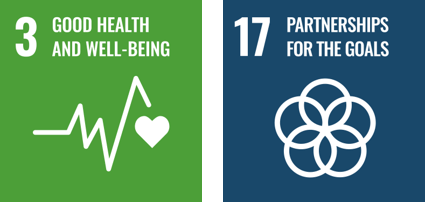 In the US, our local brewer Anheuser-Busch, along with the nation's largest drunk driving victim services and advocacy nonprofit, Mothers Against Drunk Driving (MADD), and ridesharing platform, Uber, introduced a joint campaign to help combat alcohol-impaired driving in summer.
5. Partnerships to improve agriculture and farmers' livelihoods
Partnerships with organizations like BanQu and The Nature Conservancy help us work towards our 2025 goal for 100% of our direct farmers to be skilled, connected and financially empowered. For example, rice is a key ingredient for many of our beers, including Budweiser. Together with Indigo Ag we are supporting rice farmers in their adoption of proven conservation practices and making improvements and innovations in irrigation, saving more than four billion gallons of water in just two growing seasons.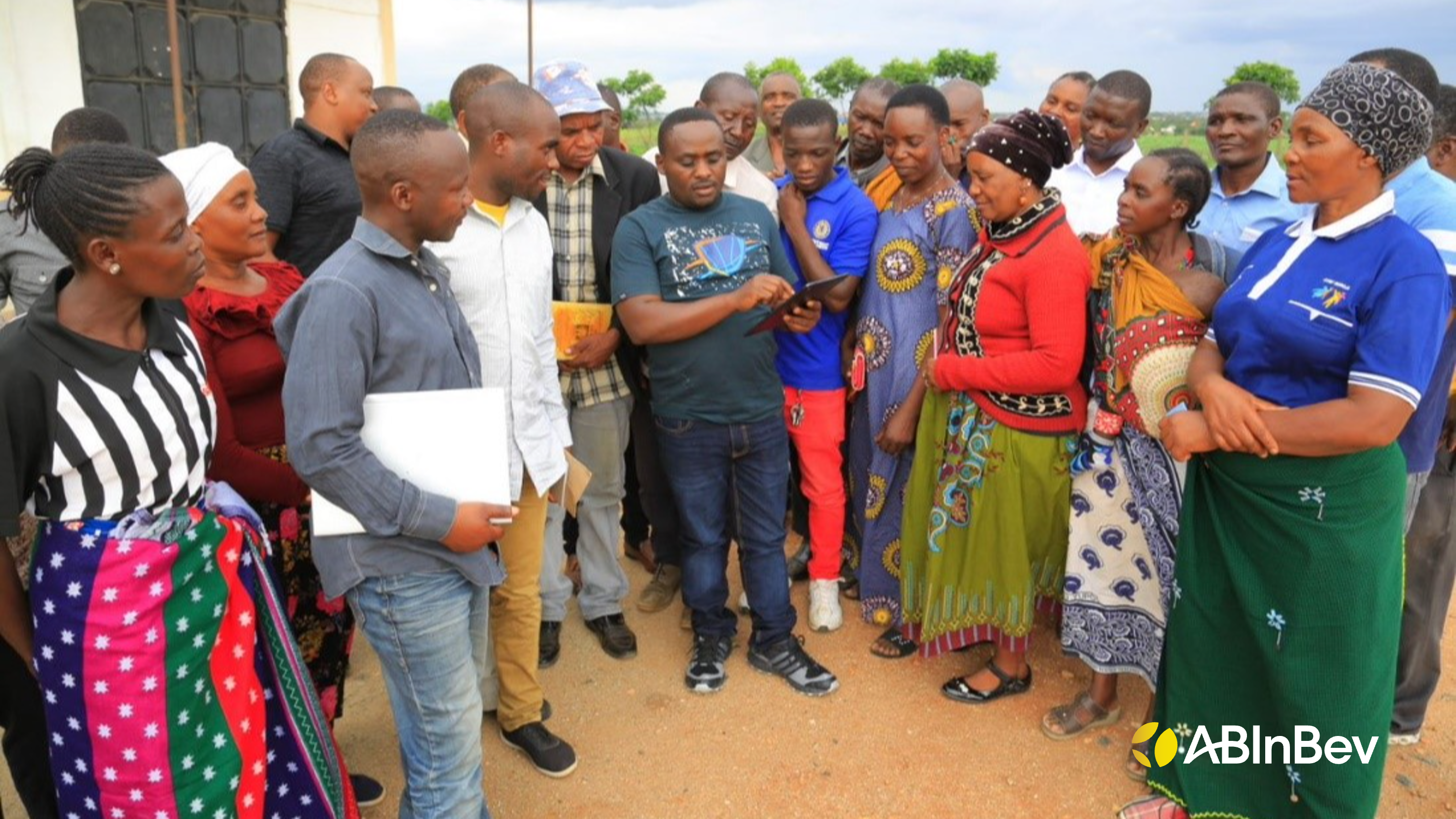 In Tanzania we are partnering with BanQu and Vodacom to support farmers growing the high-quality crops needed to brew local beers. The blockchain-based platform provides secure mobile access to credit, banking and financial services to help to grow their businesses and help communities prosper.

6. BEES e-commerce platform
Our business-to-business platform, BEES, is bringing the power of digital technology to small- and medium-sized retailers who often face challenges in accessing financial services, business skills development and the inputs needed to maintain and upgrade their stores. Today, there are more than 2.9 million monthly active users across 18 countries learning to grow their businesses, gaining financial literacy and more.


BEES is transforming the relationship with our customers and adding real value by allowing them to browse through products, place orders, arrange deliveries and manage invoices, all in one place.
7. TiendasYa! retail entrepreneur program
Local entrepreneurs are the backbone of local economies. In Bolivia, where business is often conducted informally and women struggle to become financially independent, an initiative from our Paceña brand and its partners is providing the support, financing and training to help women become owners of franchise convenience stores.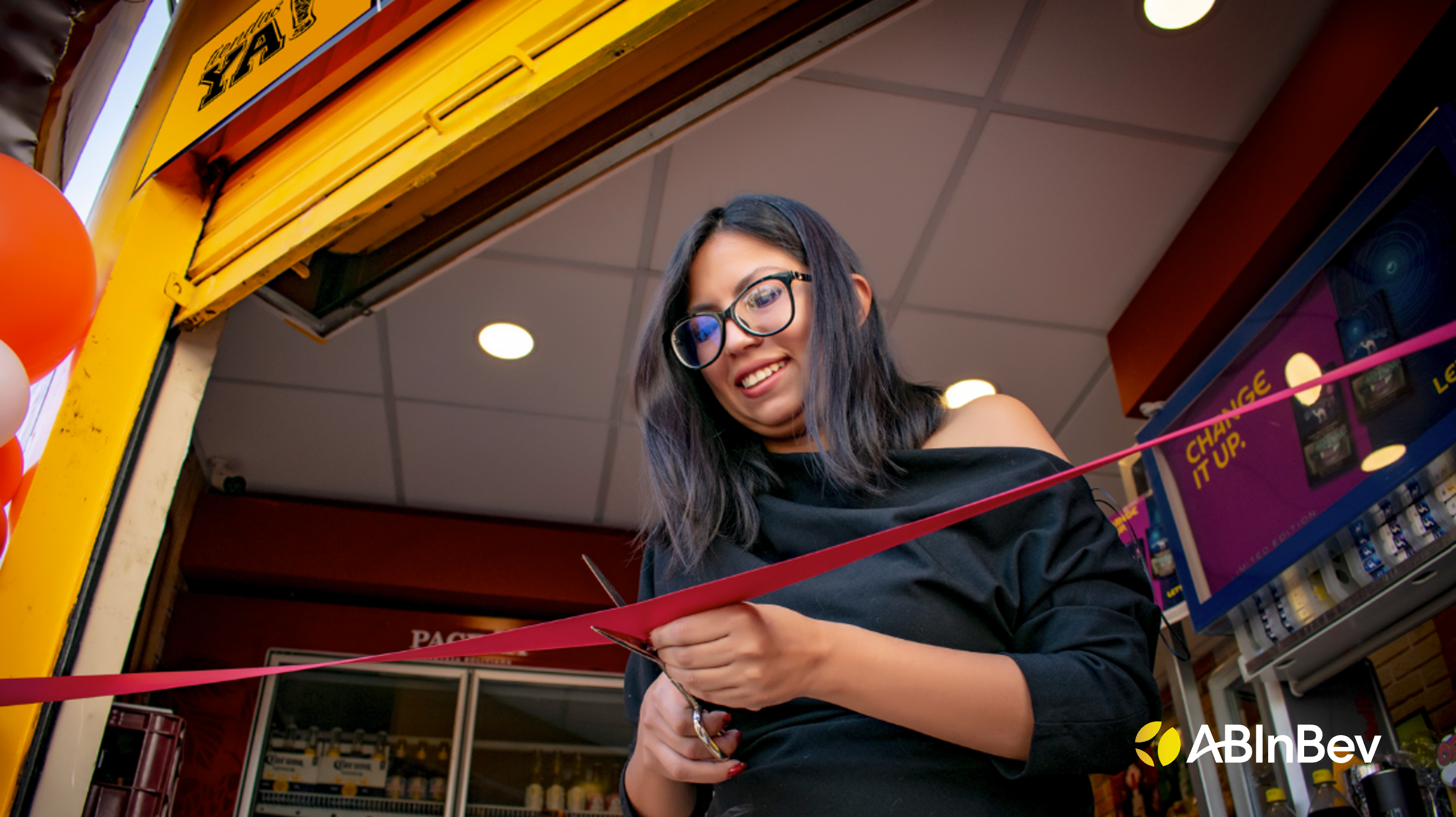 TiendasYa! is a Bolivian convenience store chain specializing in affordable beer and related products. After seeing the success of the women-led franchise model used by our Modelorama retailers in Mexico, TiendasYa! adopted a similar approach.

8. Ambev innovation to address food insecurity
In Brazil, home to our brewer Ambev, more than half of the population is living with some level of food insecurity. A new partnership with startup Comida Invisível is using our BEES e-commerce platform to connect points of sale, like restaurants and supermarkets, to facilitate donations of food to those in need. The initiative is expected to reach more than 190,000 partner sales points, with the potential for donations of 570,000 tons of food per month.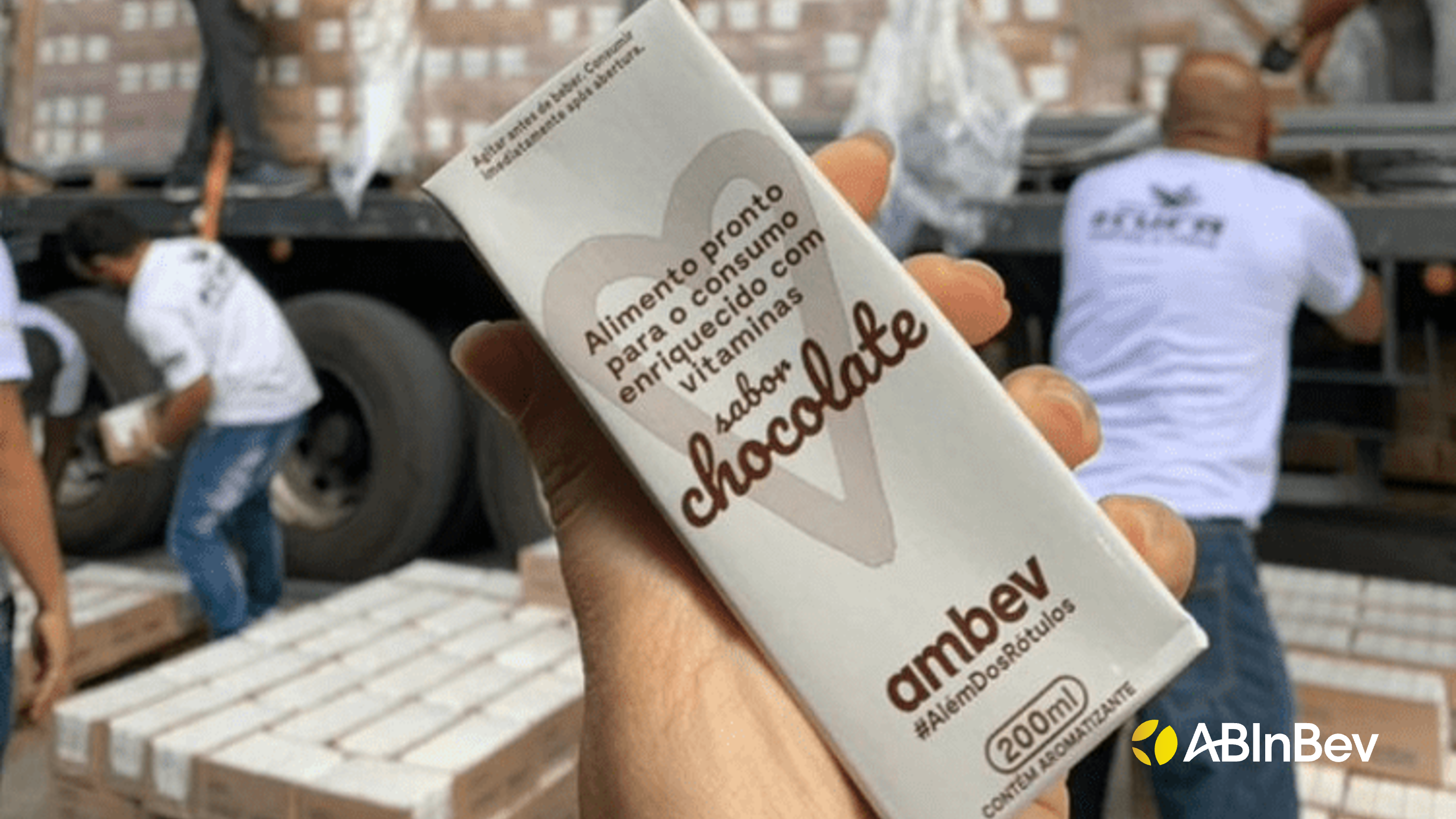 To address local food insecurity, the Ambev innovation team developed a specially formulated, ready-to-eat, barley malt-based beverage that was provided at no cost to families living in poverty.

9. Collaboration to advance water stewardship
In 2018, we set an ambitious goal to bring measurable and improved water availability and quality to 100% of our communities in high-stress areas by 2025. For instance, our team at South African Breweries has implemented a seven-step watershed management process in the hops growing region of George, South Africa in partnership with WWF. We also continue to make significant progress together with organizations like Aquafondo, our partner in restoring ancient water systems in Peru, and Natuurpunt, our new partner leading a water restoration project in the Leuven region of Belgium.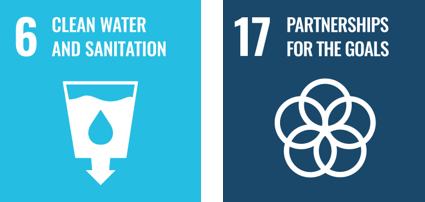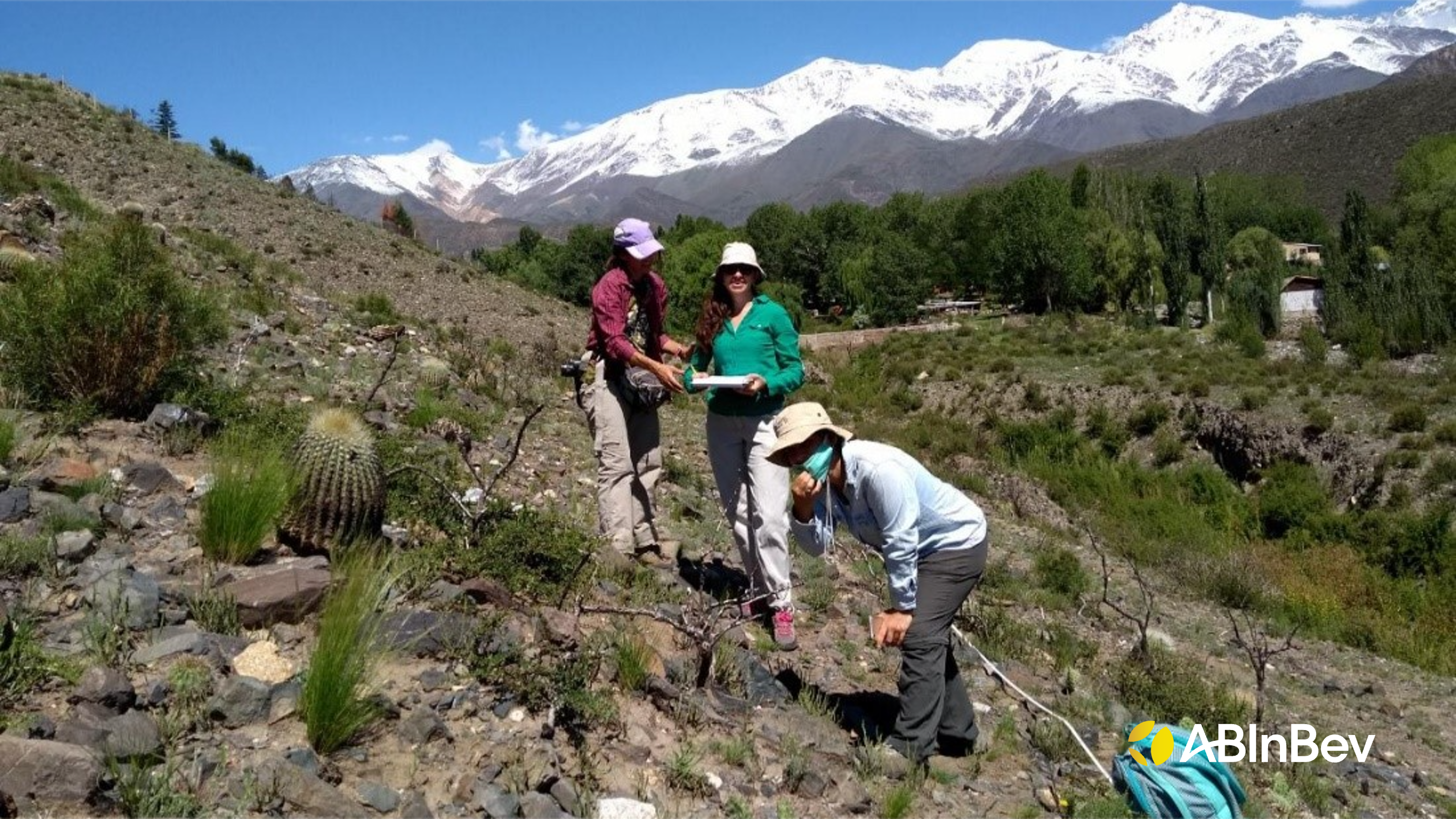 In 2021, our local brewer in Argentina, Cervecería y Maltería Quilmes, and its partners launched Sumá Nativas, a nature-based project to restore 150 hectares of the Mendoza River basin and help ensure safe access to water.
10. Rebounce glass bottle recovery
To achieve our circular packaging goal, we are bringing sustainable, convenient solutions to promote the reuse or recycling of our products. In Mexico, we launched Rebounce, a glass bottle recovery project that recouped more than 120 million glass bottles in 2021. By working with 58 collectors and opening eight warehouses where recovered bottles are sorted and washed, the initiative also has created local jobs.

Follow us on LinkedIn, Twitter, Facebook, and Instagram for real-time updates from the 77th UN General Assembly. For more on how AB InBev is working to advance the SDGs to create a future with more cheers, see our 2021 Environmental, Social and Governance Report.
1
"Beers global economic footprint", Oxford Economics, February 2022