Throughout its 175-year history, Canada's Labatt Breweries has put its people first. For instance, in the 1920s and 1930s, the brewery made waves across the country when it became one of the first companies to offer holiday and annual vacation pay to their employees — an unconventional move for businesses at the time. In the 1990s, the company showed its early support for the LGBTQ+ community by signing on as a sponsor of Pride celebrations.

Today, Labatt continues to build on its legacy, particularly when it comes to advancing diversity, equity and inclusion (DEI) for its 3,600 colleagues, consumers and local communities.

A top employer that puts people first
Across its 10 breweries, the company has created a culture of ownership and trust, and introduced innovative DEI programs that helped put Labatt on the list of Canada's Top 100 Employers for 2022 and earned a 2022 Workplace Benefits Award from Benefits Canada. Some of their best work includes:

Progressive benefits and policies: For transgender colleagues, Labatt offers a gender affirmation benefit, and in 2022 a family-forming benefit was introduced to provide partial coverage for fertility, surrogacy and adoption costs. The brewer also offers a four-week return-to-work policy for caregivers returning after parental leave.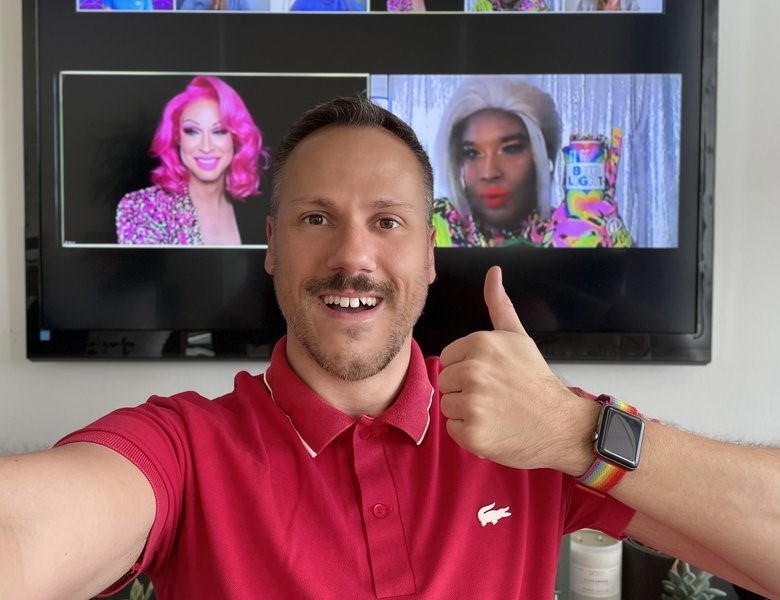 "We all deserve to be seen and acknowledged," said François Lizotte (pictured), Chair of Labatt's PRISM
2SLGBTQI+
employee resource group. Learn more about PRISM in our
candid conversation about inclusivity with François
.
Inclusivity Day:
Building psychologically safe environments is essential to ensuring an inclusive workplace. Together with the consulting firm
Arieli & Company
, Labatt held their first annual Inclusivity Day this year to celebrate and unite as one team. Those who gathered at Toronto's Rogers Center were joined by colleagues from coast to coast via a livestream. The theme of "Trust" was brought to life through panel discussions, peer recognition videos, interactive activities, a happy hour and more.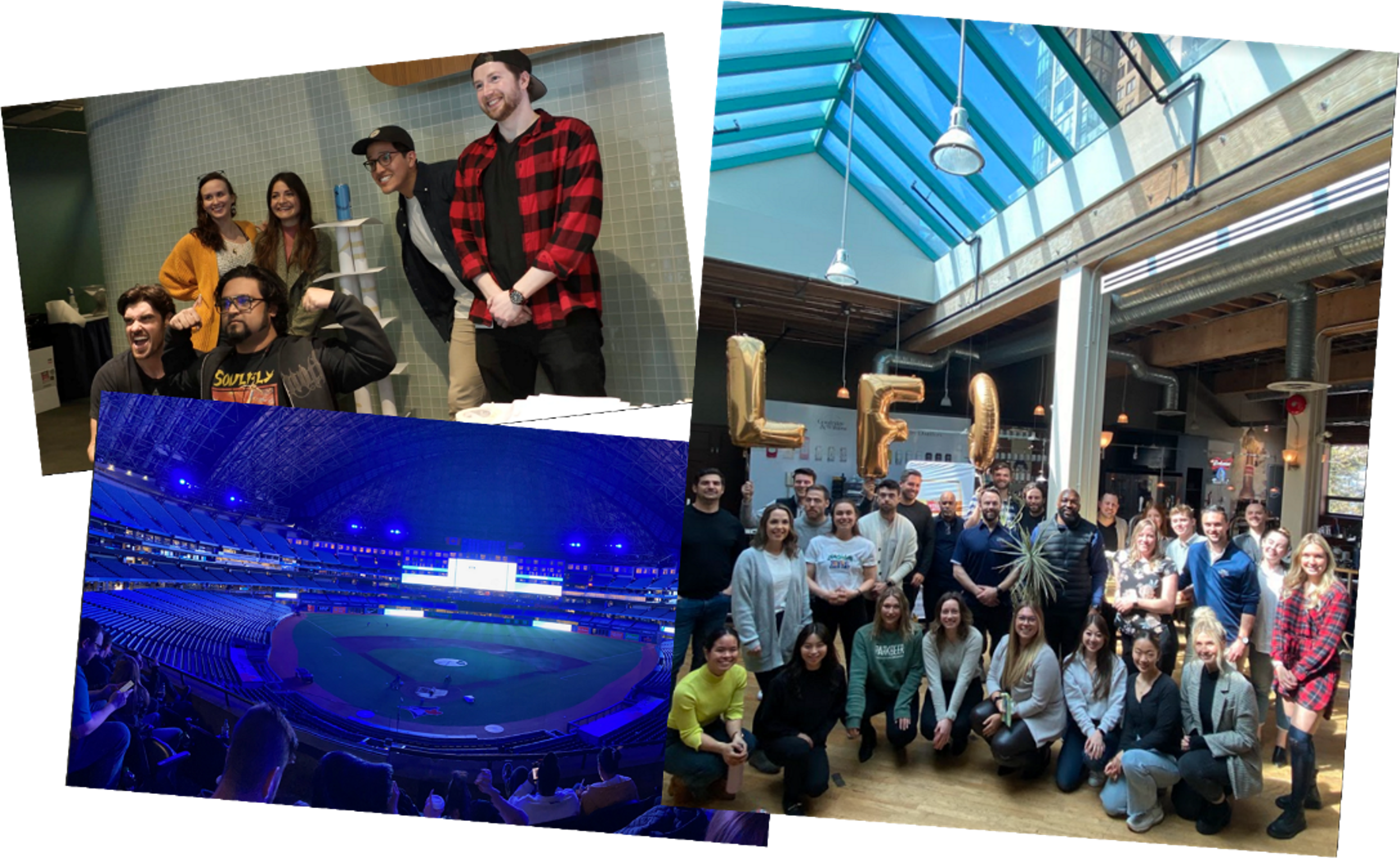 Scenes from Labatt Breweries first annual Inclusivity Day
Gender diversity initiatives:
'Women in Beer and Beyond' is a professional development group that aims to make Labatt one of the nation's top employers for women by offering educational programs and resources to help women in the beer industry succeed at the pace of their talent.
To address the issue that only 1 in 12 brewers in the craft beer industry are women, and even fewer are from communities of color, women brewers from
Mill Street
, a Labatt-owned craft brewery in Toronto, created "1 in 12 Phantasm" New England IPA. It was developed in partnership with the
Spirit of Inclusion Initiative
, which champions equitable representation in the industry. Through the launch, $20,000 will go towards a scholarship for diverse women enrolled in brewing programs at Niagara College.
Hear the women brewers of Mill Street talk about the inspiration for "1 in 12 Phantasm" beer.
Inspiring consumers to take action, be themselves
Labatt also uses the power and scale of its brands to engage and inspire consumers to help create a more inclusive, empowered and equitable future.
The Hockey Diversity Alliance (HDA):
This year, Budweiser Canada formed a partnership with the HDA and launched #TapeOutHate, a campaign to support the organization's ongoing mission to eradicate racism in hockey – both on and off the ice.
"Budweiser has a long history of supporting hockey, and as a brand that believes this game is for us all, we recognize the obligation we have to continue to learn and evolve with the game to make it better for generations to come,"
explained Mike D'Agostini
, Senior Marketing Director, Budweiser Canada. "The goal of #TapeOutHate is to educate, raise awareness and spark meaningful conversations about intolerance in the sport, and encourage Canadians to collectively become allies in the evolution of hockey culture."
Budweiser and the HDA are working to eradicate racism in hockey with the #TapeOutHate campaign.
Pride: For decades, Labatt and Bud Light (which is brewed by Labatt in Canada) have been active participants in Pride events nationwide. This year, Bud Light's annual limited-edition Pride cans urged consumers to "Celebrate everyone's identity" and incorporated various pronouns on the packaging. The brand also donated a total of $100,000 to various LGBTQ+ organizations nationwide.

Bud Light Camp:Bud Light Camp is a unique, adult summer camp that provides a safe space for the LGBTQIA2S+ community and allies of legal drinking age to be their most authentic selves, ensuring everyone feels welcome just as they are. The annual weekend getaway celebration features activities like "Fly Your Flag," ziplining while waving the flag that best represents you; "Art Attack," an archery event with paint balloons; and beer options, of course!

See some of the best moments from the 2022 edition of Canada's Bud Light Camp
"At Labatt, we know our strength is our people. Fostering a diverse and inclusive workplace is essential to our ability to collaborate and win together as one team. As we celebrate our 175th anniversary and look to the future, we've set our sights on redefining what it means to be a total beverage company," said Mika Michaelis, President of Labatt Breweries of Canada. "To do this, we're leaning into our global purpose: We Dream Big to Create a Future with More Cheers. It's what inspires us to continue delivering innovative, next generation, customer-centric ideas and solutions."