Last year, South Africa reported one of the highest unemployment rates globally and at the same time, the nation is facing a lack of skilled workers to meet demand for the country's growing information and communications technology (ICT) industry.
In response, our local brewer, The South African Breweries (SAB), added a new offering to its extensive roster of development programs, aimed specifically at readying people, aged 18 and up, for a career in ICT.
"Skills development is a critical component of South Africa's transformation and economic growth agenda," says Thandile Bidla, SAB Solutions Product Manager. "SAB is taking a collaborative approach to develop programs that achieve the scale and sustainability required to address the skills shortage in our communities by empowering young South Africans with IT skills and experience."
The ICT program supports the National Skills Development Strategy for the food and beverage industry and was created in partnership with the vocational skills training organization, SETA (Sector Education and Training Authority). Participants join the company as full-time trainees and take on real-world business challenges over the course of a year. Upon completion of the program, they receive a national accreditation qualification . In its first year, more than 90 students, aged 18 and over, completed the program and all achieved the accreditation. More than 60% of participants went on to become permanent hires at SAB or with other employers.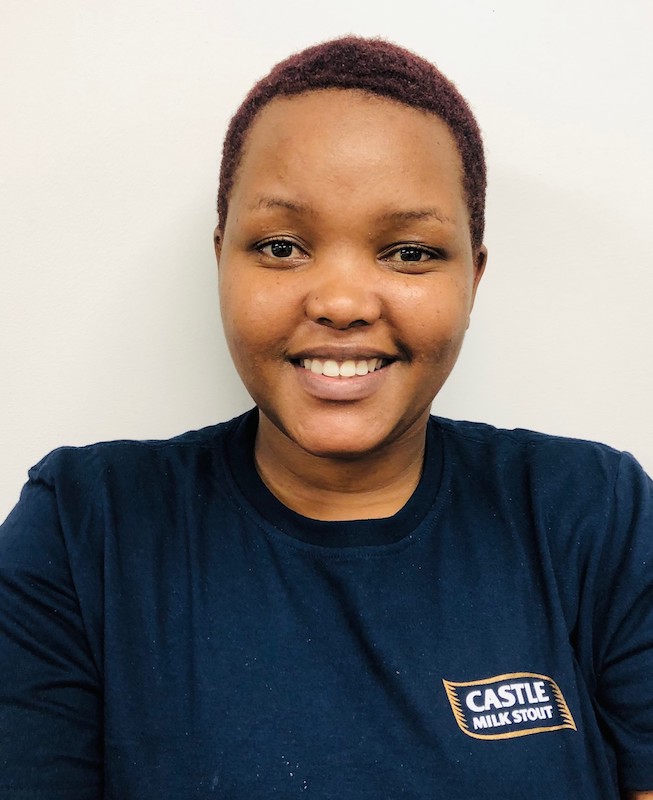 After graduating from The South African Breweries' year-long Information and Communications Technology (ICT) Development Program, Olwethu Nyangule was hired as a full-time Business Analyst for the company.
Olwethu Nyangule, an ICT Program graduate, said, "The opportunity that I was given at SAB kick-started my career in ways in which I could not imagine. It has given me great exposure in various aspects of the business and accelerated my career within the IT industry. I started my journey as an intern, and now I'm a qualified Business Analyst. The journey has been challenging, however the support I get from my team has been wonderful."
Together with SETA partners, SAB offers development opportunities for young people in most areas of its business. The programs provide a variety of experiences, are open to any South African student of legal drinking age, and range from short-term internships and a graduate program to a three-year training rotation in sales, distribution, manufacturing and head office functions.
"SAB is helping tackle unemployment and build critical skills, for today as well as tomorrow," adds Thandile Bidla. "The ICT program is one of our many endeavors to help lift up the talented young people of our country."