A strong environmental, social and governance (ESG) agenda is vital to creating shared prosperity for our communities, our planet, and our company. To deliver on our ambitious goals for Water Stewardship, Smart Agriculture, Circular Packaging and Climate Action, we count on innovative solutions, with many coming from startups participating in our award-winning 100+ Accelerator.
Since 2018, the program has piloted and scaled dozens of sustainability-focused projects around the world. This year, the 100+ Accelerator partnered with The Coca Cola Company, Unilever and Colgate-Palmolive, and welcomed its largest cohort yet, with 35 innovators and entrepreneurs, including 17 female-founded companies.
In the second quarter of 2022, the newest cohort will demo their solutions for some of the world's most pressing environmental and social challenges. While we eagerly await those results, we're taking a look at just a few of the breakthrough advancements already delivered by 100+ Accelerator startups from the first cohort.
Yushuo: Repurposing electric vehicle batteries to create renewable energy in China
As electric vehicles become more prevalent all around the world, a new problem is arising—what to do with the batteries once they can no longer be used in a vehicle. Yushuo has the answer. The rising startup recycles electric vehicle batteries and gives them a second life as on-site renewable energy storage units. Yushuo helps to accelerate our progress towards our goal of having 100% of our purchased electricity come from renewable sources by 2025 by providing an easy, inexpensive and circular option for on-site renewable storage.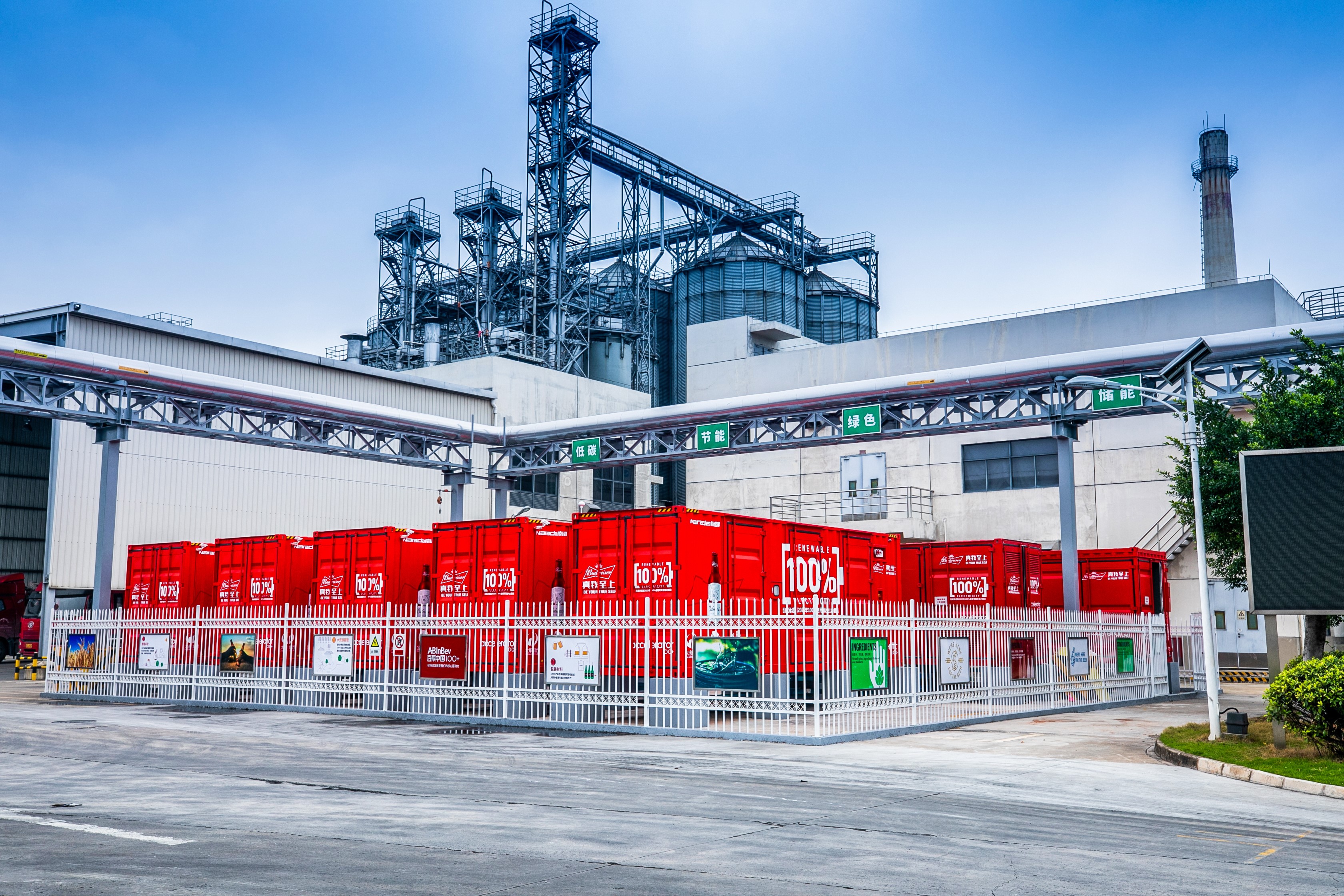 At our Foshan brewery, 120 tons of retired electric vehicle batteries are being used as part of a power storage project that can potentially store 7.2 million kilowatt hours of electricity per year.
So far, the technology has been piloted at two of our breweries in China. After beginning work with Yushuo in the fall of 2018, we've since installed a 6-megawatt storage unit at Suqian, and as part of our scale up plan, we partnered with the World Bank Sustainability Fund to install a 20-megawatt unit at our brewery in Foshan. It has also scaled to other operations—with construction already started in Wenzhou and beginning soon in Wuhan, Nantong and Suqian.
Green Mining: Keeping waste out of landfills in Brazil
One of the best ways to reduce the amount of waste in landfills is to find innovative solutions to keep packaging out of landfills in the first place—which is exactly what the startup Green Mining is doing. They are bringing post-consumer packaging, such as glass beer bottles, back into the supply chain in Brazil by diverting waste from landfills. Since 2018, over 2,000 tons of materials have been collected and recycled by the startup, and they continue to scale up their impact, helping us to make progress on our Circular Packaging goal and increasing transparency in our supply chain using blockchain technology.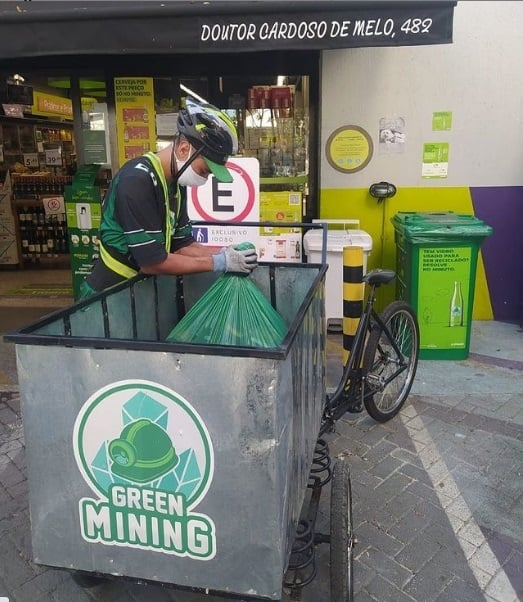 At our Foshan brewery, 120 tons of retired electric vehicle batteries are being used as part of a power storage project that can potentially store 7.2 million kilowatt hours of electricity per year.
Green Mining's success has not gone unnoticed. In fact, in June 2020 they became a partner of the UN Global Compact, the largest corporate sustainability initiative in the world. They also were recently highlighted by the World Economic Forum as an example of how corporations and social enterprises can work together to deliver social impact.
Baswood: Turning wastewater into a source of clean energy and reusable water
To help us achieve our water stewardship goal, Baswood, a wastewater treatment company, participated in the 100+ Accelerator before it was acquired by Cambrian Innovation in 2020. Their unique wastewater treatment mimics how algae breaks down organic materials in rivers, allowing breweries to reduce the biosolids content of their wastewater and improve water reusage.
During its time with the accelerator, Baswood (now Cambrian) ran a successful pilot with one of our local craft brewers—Karbach Brewing Co. in Houston, Texas. Post-pilot, we are working with several of our large breweries in North America on a plan to implement the technology in our wastewater treatment plants.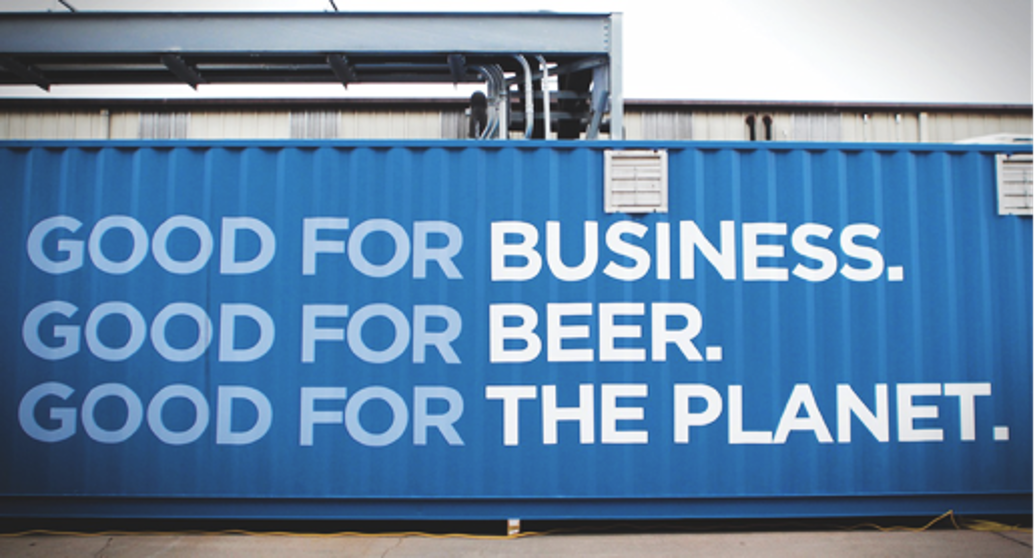 Baswood (now Cambrian) is scaling their wastewater treatment technology in several of our breweries across North America.
BanQu: Empowering farmers through technology
BanQu, a 100+ Accelerator Cohort 1 startup, is a non-cryptocurrency blockchain platform that enables smallholder farmers to sell their crops via secure, transparent digital payments, and establish a digital identity to conduct transactions and build a credit history. After an initial pilot in Zambia in 2018 that benefitted over 2,000 of the region's cassava farmers, the BanQu platform is being rolled out to smallholder programs in Uganda, Tanzania and Ecuador.
Similarly, a pilot in 2019 demonstrated the value of BanQu for recycling collectors in Zambia and Colombia, leading to a broader scale-up. The platform also benefits this group by providing the added security of being part of a more stable value chain. It also helps ensure the collectors receive a fair price for the bottles and materials they collect.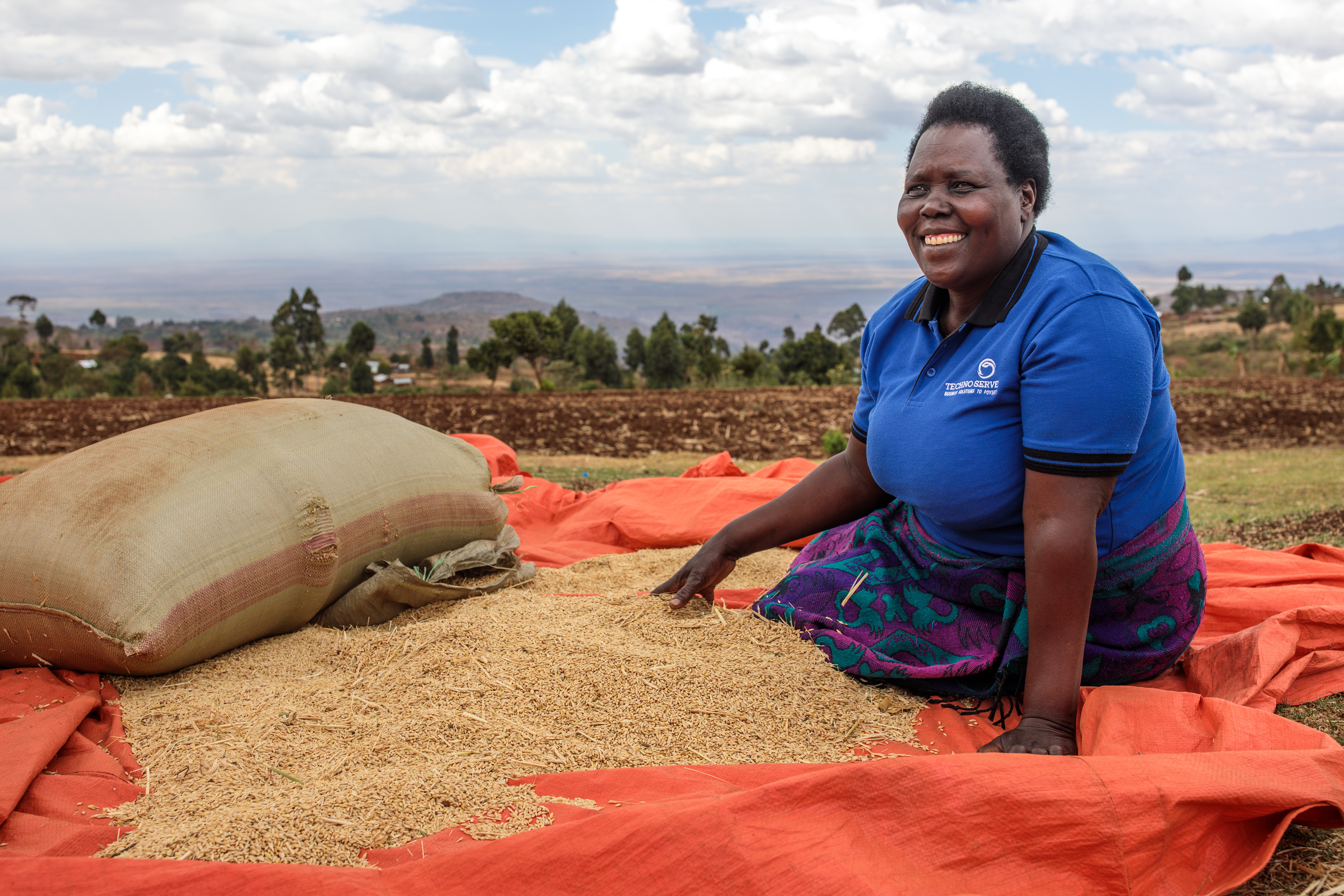 Our work with BanQu made the 2019 Fortune Change the World list and was recognized with a Social Impact Award at the Reuters Events 12th Annual Responsible Awards. We look forward to continuing to empower farmers to be visible, financially empowered and connected in our global supply chain as a part of our Smart Agriculture goal.
Rise Products: Turning spent grain into zero-waste flour
Population growth trends and today's consumption patterns tell us that more food will be needed in the next 30 years than has been produced in all of human history. That's why the 100+ Accelerator has made upcycling one of its focuses; specifically, exploring how to use the millions of tons of co-product we produce each year to help create nutritious, inexpensive and accessible foods, beverages and more.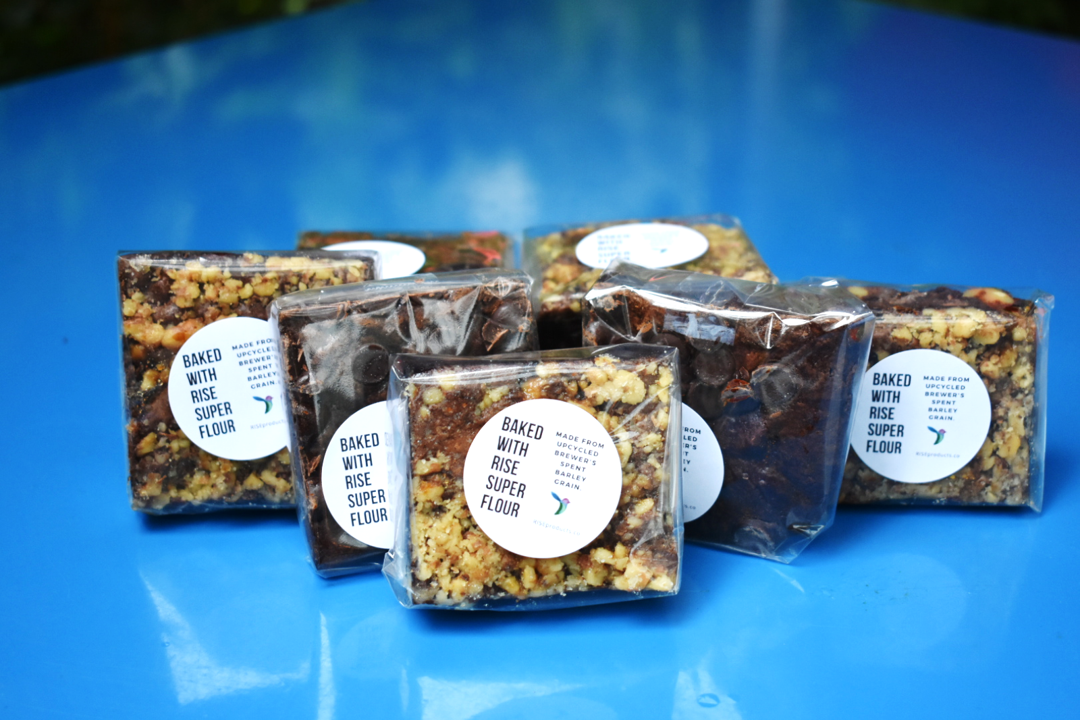 Originally focusing mostly on business-to-business products, Rise Products now sells consumer products, including brownie and quick-bread mix, decadent brownies and spent-grain super flour.
New York-based Rise Products was one of the first upcycling partners to join the 100+ Accelerator. The startup helps reduce waste and address the global food challenge by turning used grains from our brewing process into a high fiber, high protein super flour.
Stay tuned for updates from the second cohort of the 100+ Accelerator coming soon!