We speak with Ties Soeters, North America VP of Logistics Procurement, about how green logistics provide us with a once-in-a-generation opportunity to scale up the transition to a low-carbon business at the pace that's needed.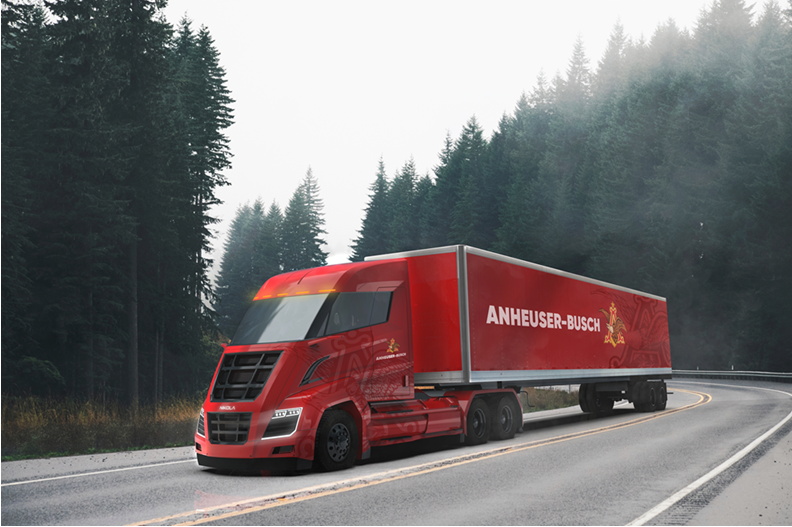 The development of electric and hydrogen-powered vehicles is part of a transport revolution across the world: in countries from India, to Brazil, to the U.S., and beyond. At Anheuser-Busch InBev, we've only scratched the surface of the business potential that clean energy vehicles can provide to our global operations.
We see the transformative power adopting greener logistics and new technologies can have and are working to fully embrace the positive changes these technoloiges offer. Being one of the largest road users in the world, we have the opportunity to make a significant impact on a scale that matters.
We believe that our investments in green logistics become even more valuable as they validate a future-gazing market – catalyzing the disruption of a currently carbon-heavy transport industry.
That's why we began conversations with innovative companies like Nikola Motor Company and Tesla to help decarbonize our transportion.
In the U.S., Anheuser-Busch is working to deliver on our global commitments to reduce carbon emissions by 25% through activities like converting our dedicated trucking fleet to renewable-powered trucks by 2025. Cutting-edge technology like Nikola's hydrogen-powered trucks help to accelerate this critical transition.
After starting out on the AB InBev GMT program more than 11 years ago, Ties Soeters, North America VP of Logistics Procurement, moved to St. Louis in 2016 to lead the logistics procurement team for our North America Zone.
"What was abundantly clear to me, very quickly, and to my wider team was that transportation as a whole was going through somewhat of a revolution, with a huge amount of capital investment coming into the area and a large number of new startups looking at ways to positively disrupt the industry."
According to the U.S. Energy Information Administration, in 2016, transportation actually surpassed power generation as the largest contributor to CO2 emissions in the United States overall, highlighting the urgency for companies to step up and make their logistics greener.
"As part of the drive in the U.S. for a significant change in transportation, as well as our desire to look at how we can fundamentally operate in the transportation industry in a completely different way, we set up an internal task force to look at a number of focus areas, of which alternative fuels, self-driving, and the digital freight marketplace (where companies like Uber, Convoy, Loadsmart, and Transfix come into play) took hold."
As a consequence of this, Ties reveals that, "Around two or so years ago, we started conversations with companies like Tesla, Nikola, and others, to look at how we can move to zero-emission logistics," working towards our 2025 Goal of a 25% reduction in CO2 emissions across our value chain.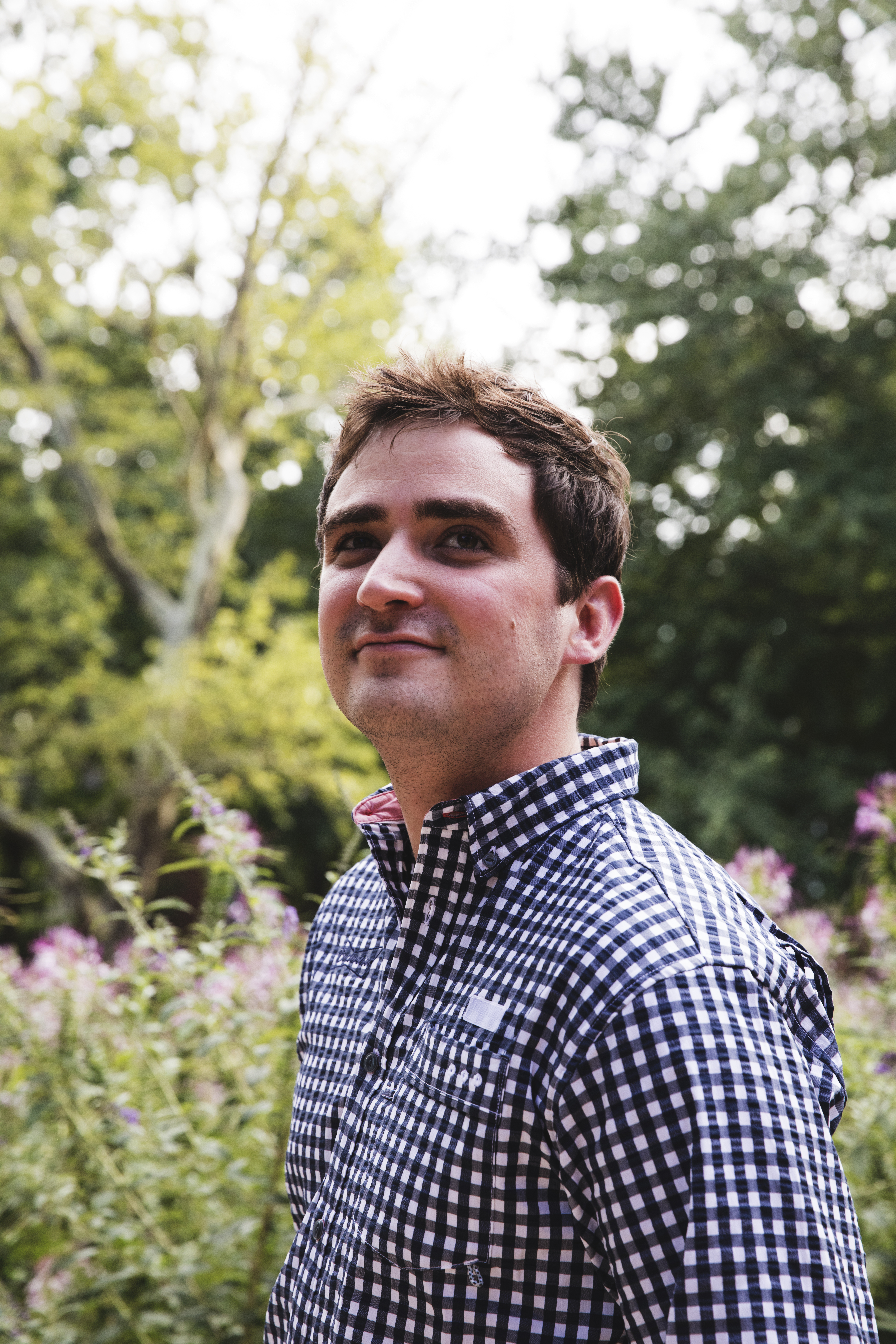 "Our investments through Nikola and Tesla are forecasted to have bigger impacts in the next two to three years as productions scale. In the U.S. we're currently trialling BYD trucks; our colleagues at our AB InBev operations in China and Latin America are also working with BYD and a number of trucks from other competitors like VW," says Soeters.
"From 2013 to 2017, within transport at Anheuser-Busch [AB InBev's U.S. operations], alone we've seen an 18% decrease in our total carbon emissions. We have a roadmap planned out that will allow us to deliver on our 2025 Goals within the U.S. for transport specifically."
Looking towards transport innovation globally, Ties reveals, "What we're really good at doing as a business, is sharing best practices between ourselves and our peers across functions and across countries like China, Brazil and beyond," helping to scale up that zero-carbon transition.
In May this year, Anheuser-Busch committed to purchasing up to 800 hydrogen-powered trucks from Nikola Motor Company, adding to their reservation of 40 all-electric trucks from Tesla late last year. We firmly believe that investing in green transport will be critical as more and more companies begin to see the inherent value of EVs within the private sector.
This investment was shortly followed by Ambev's commitment to purchase 1,600 Volkswagen electric trucks in Brazil, saving an estimated 30,000 tons of carbon emissions per year.
"Three years ago, we were actually challenging the U.S. market quite heavily, asking companies, 'What new innovation do you have when it comes to sustainable transport to move into electric vehicles?'" Soeters explains.
Looking back, he reveals how, "In the last couple years, with the agreements that we've made, and with the number of companies starting to look into this area, the feedback from the general market seems to be a lot more optimistic."
That optimism is now driving the EV transformation at the speed that's required.
"The pace seems to be picking up significantly, and there seems to be a general shift in acceptance within the wider market that this is something that can be adopted in the next couple of years — and, of course, we see ourselves as trying to lead in this area."
Significantly, the complementary technologies of the trucks that will join our fleet in the U.S. will enable us to meet the needs of our various different laods. For example, Nikola's hydrogen-electric semi can travel between 500 to 1,200 miles before needing to be refueled, while the all-electric Tesla Semi unveiled in Silicon Valley last year can travel up to 500 miles on a single charge.
Bloomberg reveals that, when looking to the consumer adoption of EVs, we're at least five years from bringing the price of a good electric car down to that of a comparable conventional one. According to Soeters, large organizations can play an instrumental role in pushing for that transition to sustainable transport.
"At AB InBev, we made the decision to invest in EVs because it sits very well within our Dream of 'Bringing People Together For A Better World,' but also because it makes business and financial sense to do it."
Our commitment to decarbonizing our logistics is all about building up sustainable growth that we can be proud of, as well as meeting the expectations of our consumers.
"What's exciting is the pace of change that's existing here – it's the amount of organizations that are showing up with scale and with new ideas that we haven't seen for an extremely long period of time."
"It's unusual to be in a situation where everyone has the same desire to drive positive change, and there are solutions that are able to do that for us."