Budweiser APAC opened a new brewery in Putian, China specializing in high-quality craft beers to accelerate economic growth and better meet consumer needs in the region. It's one of Budweiser's largest craft breweries in Asia-Pacific and the first craft brewery in the Fujian province.
The 7,400 sq/m (79,652 sq/f) site opened in July and houses a product innovation lab and brewing operations for renowned craft favorites such as Goose Island, Boxing Cat and a new, locally inspired brand called 059 Coastline Craft. With the new brand and brewery, Budweiser APAC aims to meet the growing demand for premium beer in China.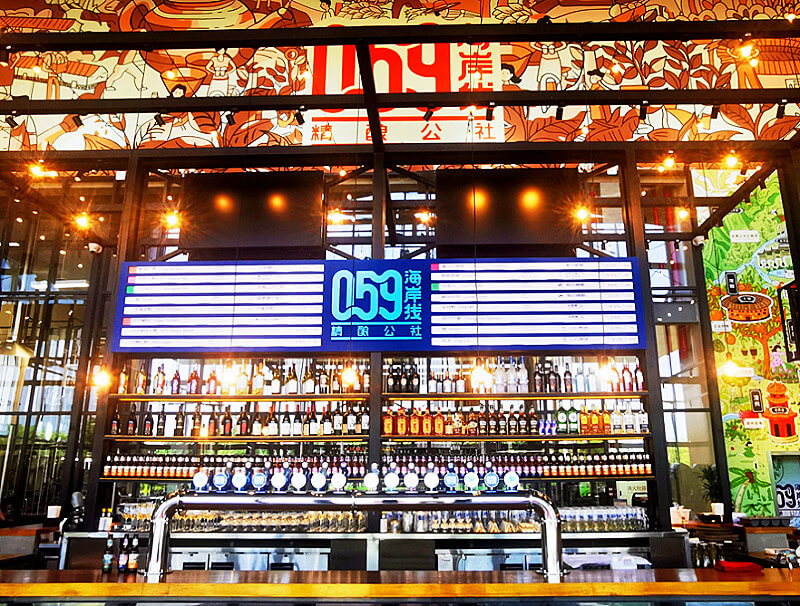 The 059 Coastline Craft pub and restaurant features vibrant imagery typical to the Fujian province
The craft brewery is a new addition to the Budweiser Sedrin brewery in Putian. The combined facility is expected to be the largest brewery in Asia, bringing total production capacity to 20 million hectoliters (hL). It is also one of AB InBev's most energy- and water-efficient operations worldwide, featuring several innovative technologies to support our 2025 Sustainability Goals. Bud APAC built a grid-connected, solar-powered system, generating approximately 15 million kWh of renewable electricity every year. The brewery's state-of-art thermal energy and water recovery systems save approximately 1.65 million m³ of natural gas and 170,000 tons of water annually, removing an estimated 13,000,000 kg CO2 emissions each year - the equivalent of planting 1.2 million trees.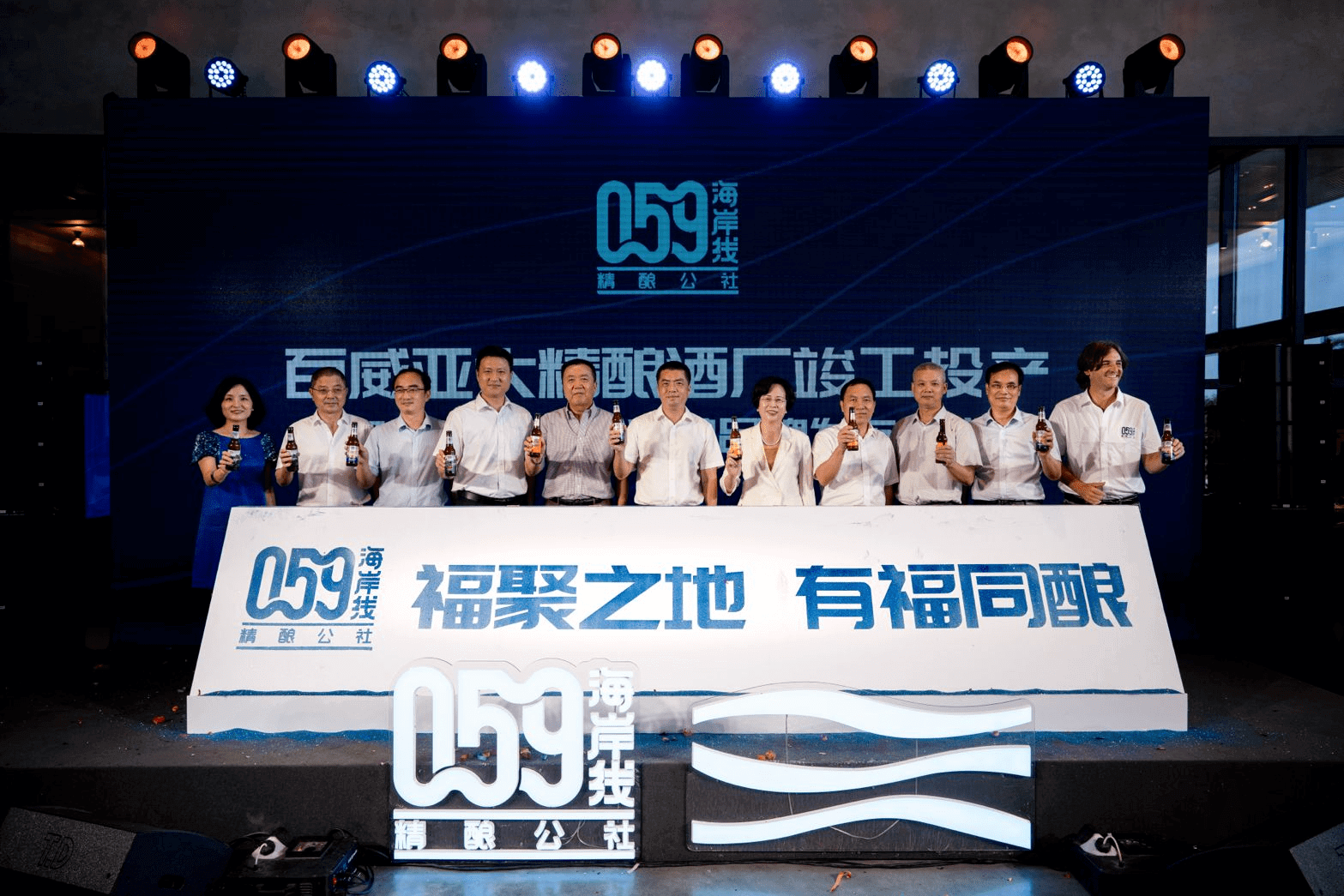 City and provincial government officials joined in the opening of Budweiser APAC's new craft brewery in Hanjiang, Putian, China
The Sedrin and craft breweries are the latest of several major capital investments made by Budweiser APAC in Putian, with guidance and support from local government. The new operations also help encourage the development of the local supply chain, such as malting, glass and canning operations.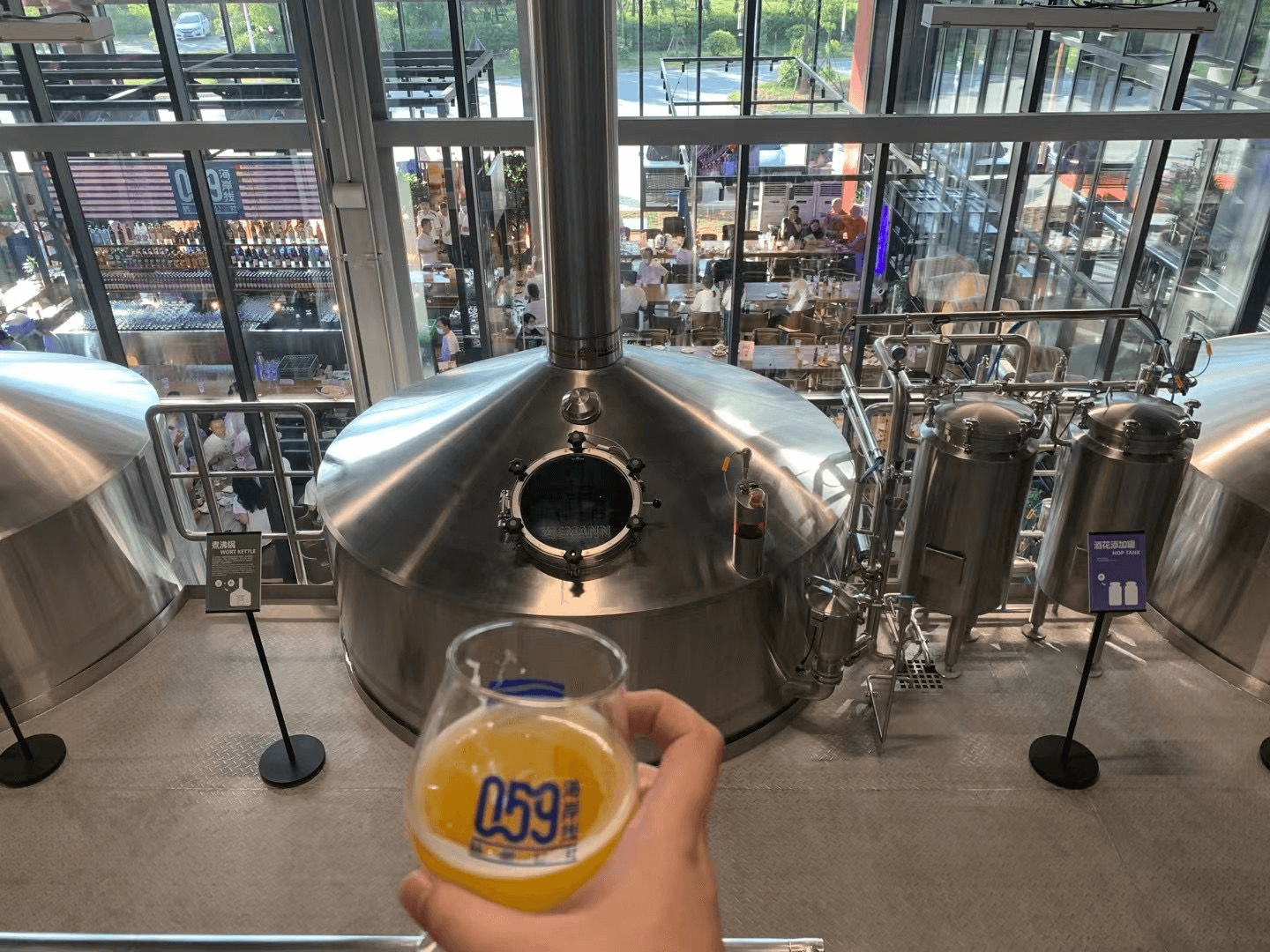 059 Coastline Craft: A Fujianese original
At the craft brewery opening, visitors got their first taste of 059 Coastline Craft, a new brand created to highlight the flavors and culture of the Fujian province. It's named after Fujian's "059" district code, while "Coastline" is a nod to the province's long coastline and aspirational spirit.
"The opening of 059 Coastline Craft is an important milestone in the history of Chinese craft beer," said Chen Ning, Business Unit President of Budweiser Southeast China. "It has a distinctive cultural background, combining high quality raw materials from all over Fujian province with world-class brewing expertise and technology. We are excited for more people to experience and enjoy this unique Fujian brand."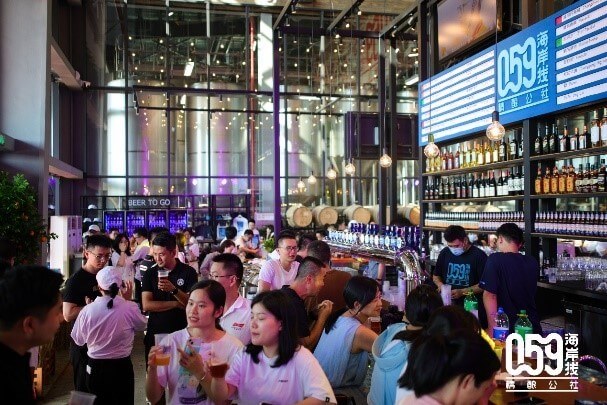 059 Coastline Craft aims to become a craft beer destination in the Fujian province
Visitors to the brewery are given a fully immersive craft beer experience in a bright and modern setting. There is a retail store, restaurant and pub where 059 beers are served on tap in flavors like Wuyi mountain tea and tropical fruits of the southern Fujian province.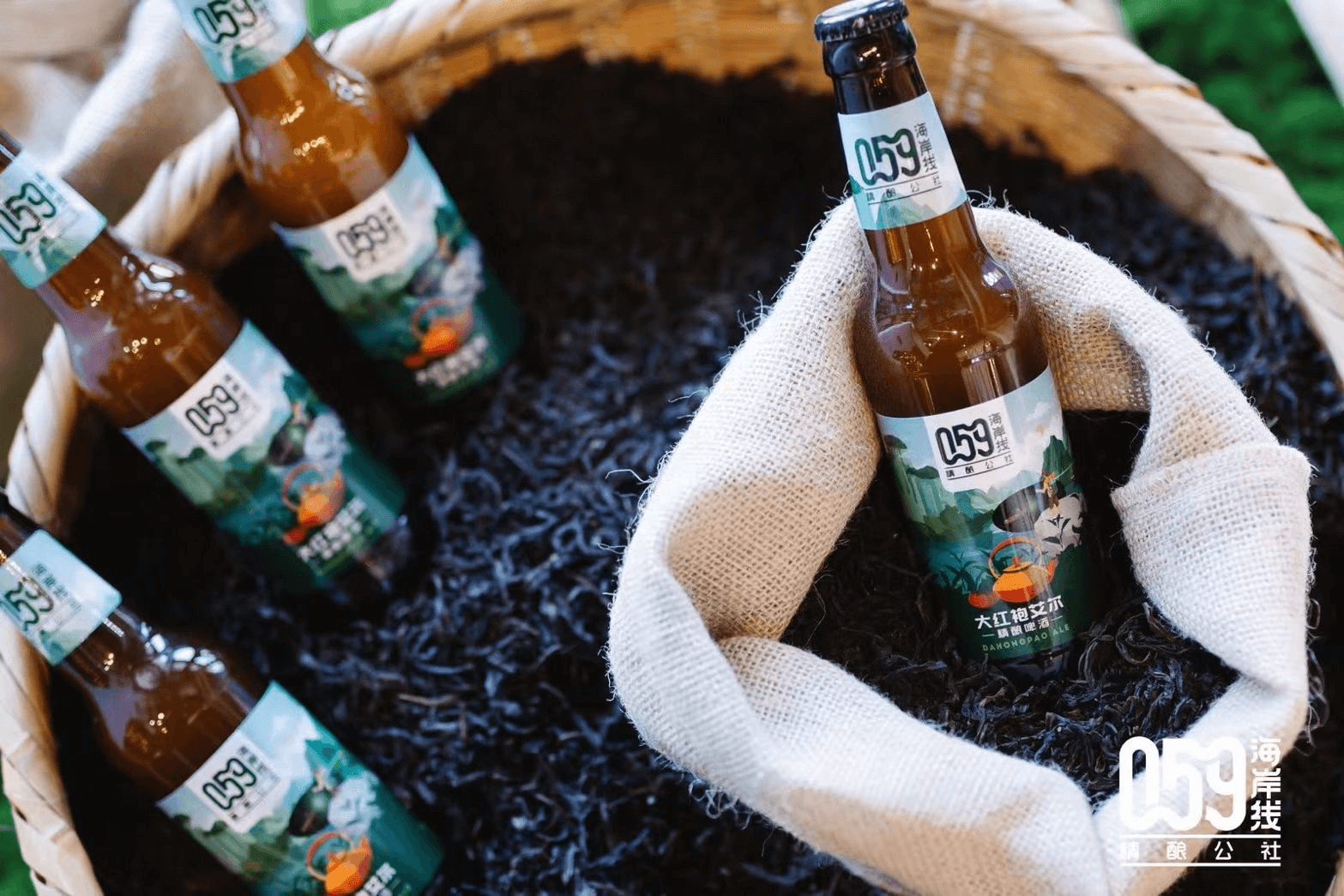 Wuyi mountain tea is one of the locally inspired flavors on offer from 059 Coastline Craft
"Together with our suppliers and partners we're exploring more Fujianese ingredients and stories," said John Hsu, President of High End Ventures for Budweiser APAC. "We're proud to be crafting our beer with passion and love for our communities."