Did you know our Belgian breweries are among the top producers of our 0.0% ABV beer brands globally?
No-alcohol beers offer consumers more choices for moderation and responsible consumption — what we call "Smart Drinking." Worldwide, no-alcohol beer is one of the industry's fastest-growing beer categories, and AB InBev is meeting consumer demand with a portfolio of 30 brands available in 42 countries.
We have also spent decades developing innovations to brew better no-alcohol beers. Most recently, we made a €31 million technology upgrade at our Belgian breweries in Sint-Pieters-Leeuw, Hoegaarden and Leuven, which include investments to expand our no- and low-alcohol brewing capabilities. AB InBev employs more than 2,000 people in the breweries and distribution centers in the Flemish-Brabant region.
The investment will help expand our no-alcohol beer portfolio, it also improved bottling capabilities and optimized a new de-alcoholizing system used to make Corona Cero, a version of our classic Mexican lager that debuted in 10 European markets last year.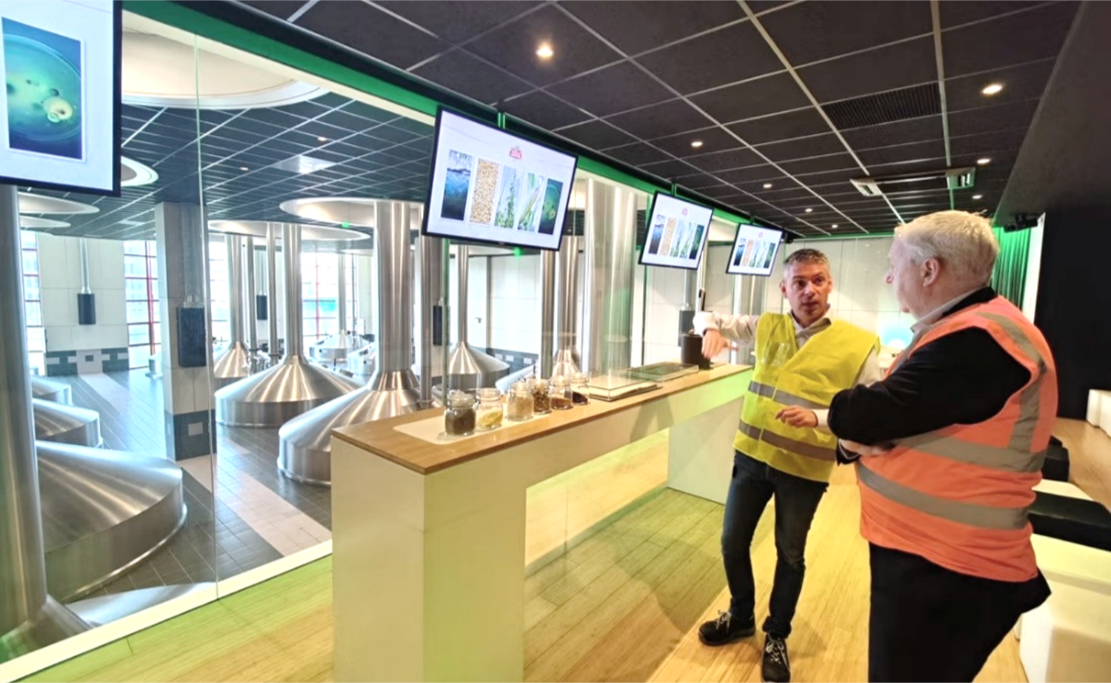 Plant Director Olivier Maillet (left) describes no-alcohol brewing improvements at our Stella Artois brewery in Leuven, Belgium to Jan Spooren, Provincial Governor of Flemish Brabant.
Corona Cero is one of seven no-alcohol beers brewed by AB InBev in Belgium, including options from iconic local brands like Hoegaarden and Leffe. Many of the no-alcohol brewing techniques used by our brewers were also developed in Belgium at our Global Innovation and Technology Center (GITEC) in Leuven.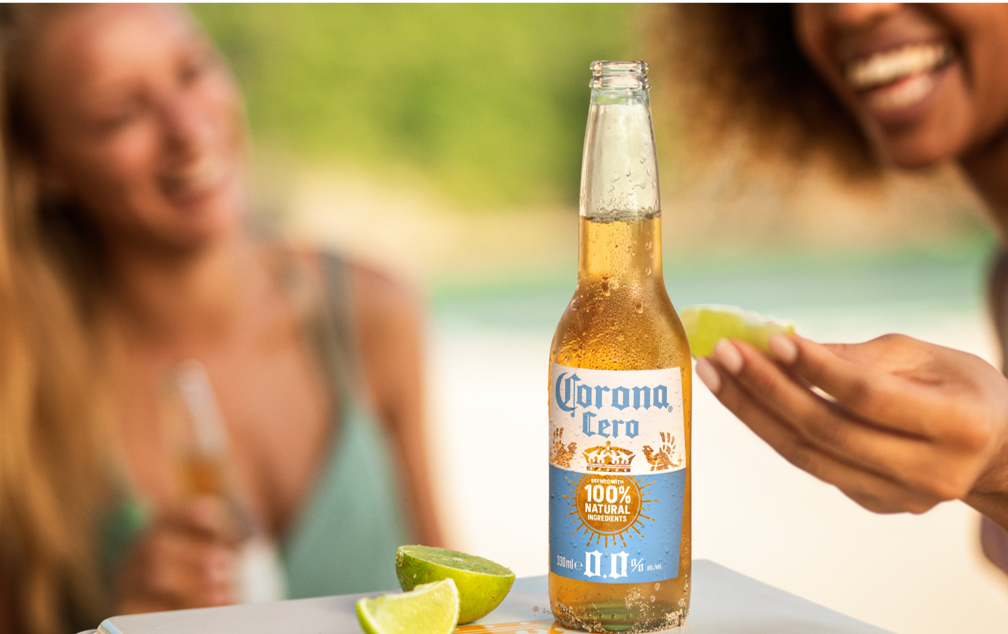 "The no-alcohol beers of today are much different from what was available years ago," said David De Schutter, Global Vice President, GITEC. "The innovative methods and technology developed by our brewers and researchers are creating the next generation of refreshing, great tasting, no-alcohol beers for people to enjoy on any occasion."