The bright red lychee fruit has been synonymous with China for centuries. Yet the country's lychee farmers have struggled to keep up with modern demand. Growers are often unable to preserve, store and transport their fruit during the short, two-month harvest, and many lack the technology and resources to reach buyers directly.
Enter Budweiser China with an inventive project designed to help solve the lychee growers' challenges - by enlisting them as suppliers of the key ingredient in a lychee-flavored offering from beloved local beer brand, Sedrin.
The project builds on the company's success in supporting China's lime farmers , by providing a reliable sales channel to boost their income and establishing a business model to help sustain their farms.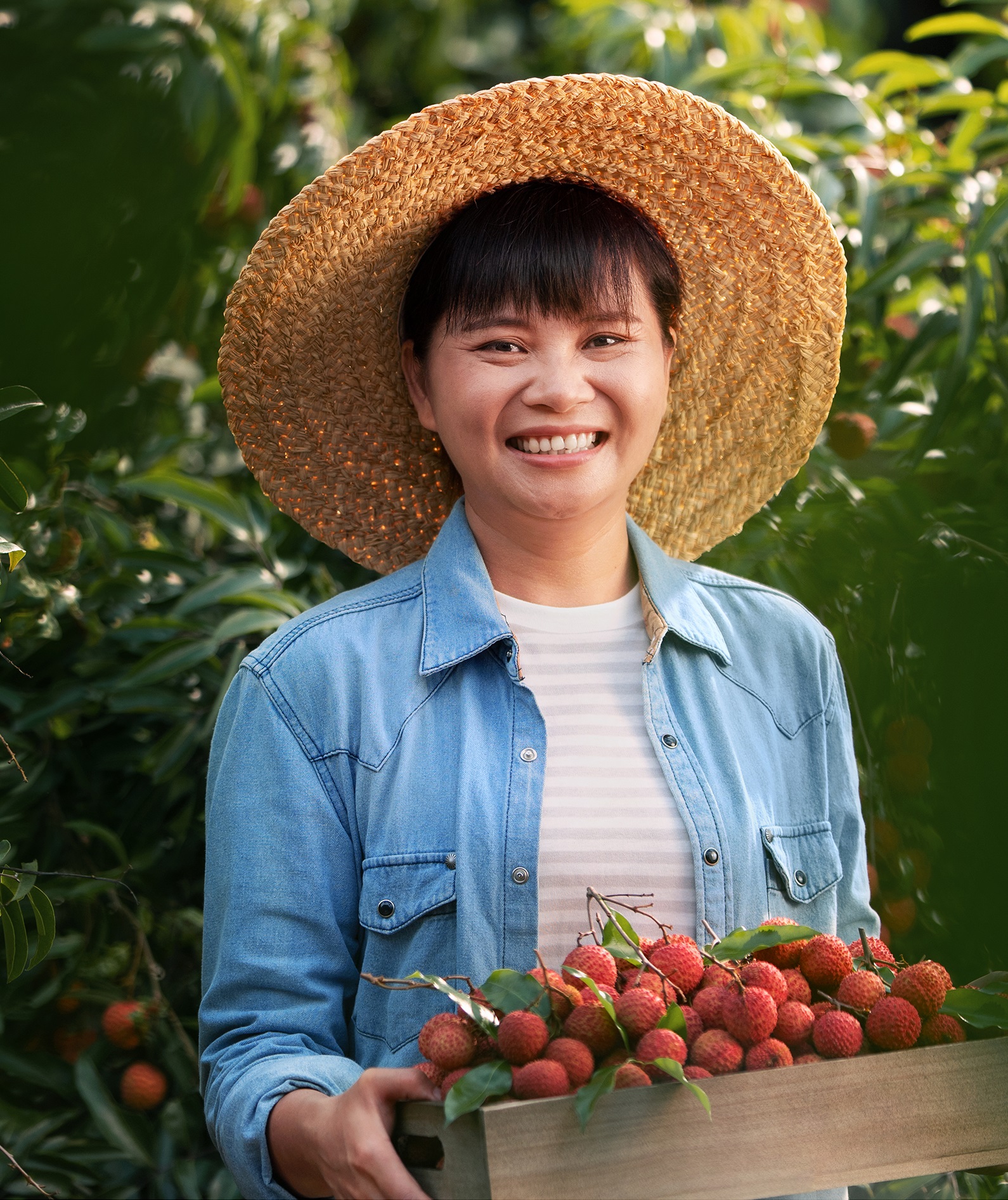 In a new campaign for Sedrin Lychee, Chunfang Shen (pictured) and other farmers shared stories of growing the iconic fruit.
In 2020, Budweiser China purchased 10 tons of fruit from farmers in rural Zhangzhou, located in the renowned lychee-growing province of Fujian. From this, the first batch of Sedrin Lychee was brewed, a premium beer that highlights the sweet, almost grape-like flavors of the ruby colored fruit.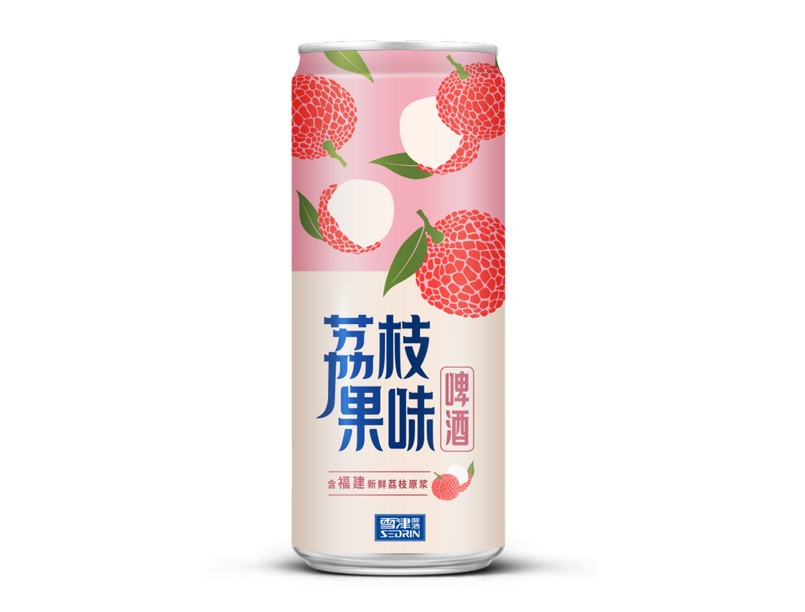 Sedrin Lychee is brewed with fruit purchased from local lychee farmers of the Fujian province
Over the last two years, the program has expanded to include colleagues, consumers, partners, and charitable and business organizations, all eager to offer their support to the farmers. Last month Budweiser China colleagues went to the Zhangzhou orchards to help pick and package the fruit for delivery. And in partnership with the Shanghai United Foundation and media outlet The Paper, 1,000 lychee gift boxes were donated to healthcare workers and volunteers caring for people with COVID-19 at hospitals in Shanghai. Several other promotional campaigns from Budweiser China resulted in sales of about 50,000 kgs of lychees.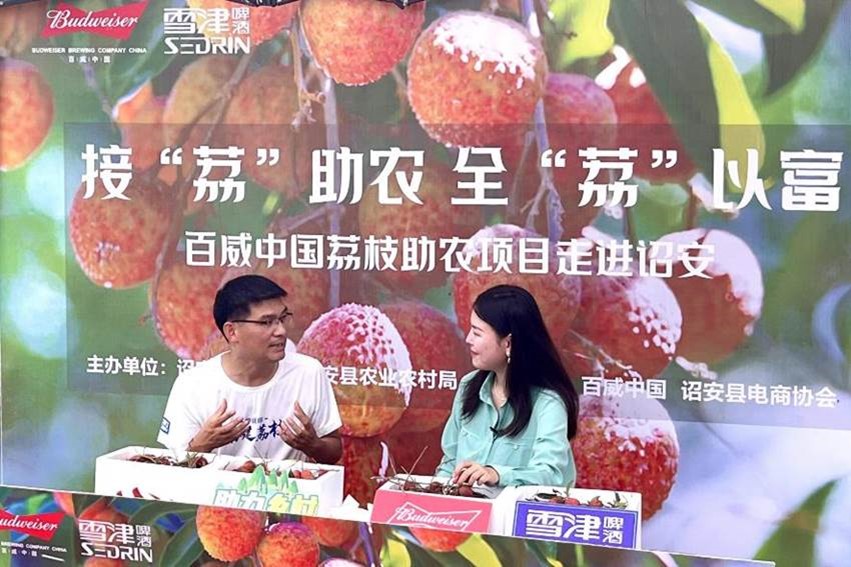 More than 500 kgs of locally grown lychees were sold during a livestreaming event hosted by Budweiser China and its partners.
The project also offers new channels and platforms to facilitate direct sales with the farmers. More than a million people recently tuned in for a livestreaming lychee sale, sponsored by Budweiser China and the Zhao'an E-commerce Association, where more than 500 kg of lychees sold in just two hours.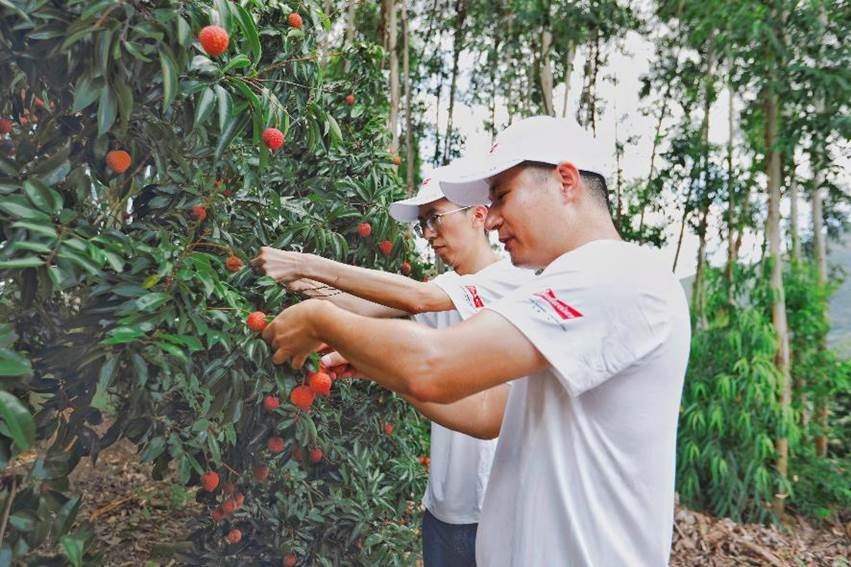 To support the lychee project, colleagues from Budweiser China went to the Zhangzhou orchards to help the farmers pick and package the fruit for delivery.
"Budweiser APAC is focused on growing the beer category and our environmental, social and governance efforts are a core part of that growth," said Craig Katerberg, Chief Legal and Corporate Affairs Officer for Budweiser APAC. "We focus on promoting the high-quality development of the communities and the economies where we operate."
"When it comes to supporting rural vitalization and local farmers, we work to make our programs sustainable, inclusive, natural, and local and to take a long-term, sustainable approach together with local communities to create a prosperous future with more cheers."