Our local brewer in Mexico, Grupo Modelo, and Millfoods are investing 300 USD million to construct a plant in Salamanca, Guanajuato for processing locally grown corn. The project is expected to create more than 1,000 jobs and benefit 20,000 Mexican farmers by 2024.
"This announcement contributes to the good business environment," said Mexico's Secretary of Economy, Raquel Buenrostro. "Investment in Mexico is at an all-time high and is generating decent jobs that are the key to eliminating poverty and inequalities."
It will be the largest facility of its kind in the Bajio region, the nation's most technologically advanced corn processor, and will employ sustainable and innovative agribusiness practices, such as dry production, to minimize water usage.
Raúl Escalante, VP Legal and Corporate Affairs of Grupo Modelo, said, "At Grupo Modelo we have an unwavering commitment to Mexico. With this investment, we renew our purpose of supporting Mexican producers who grow the grains with which we make our iconic beers to continue promoting the growth of the country's agribusiness."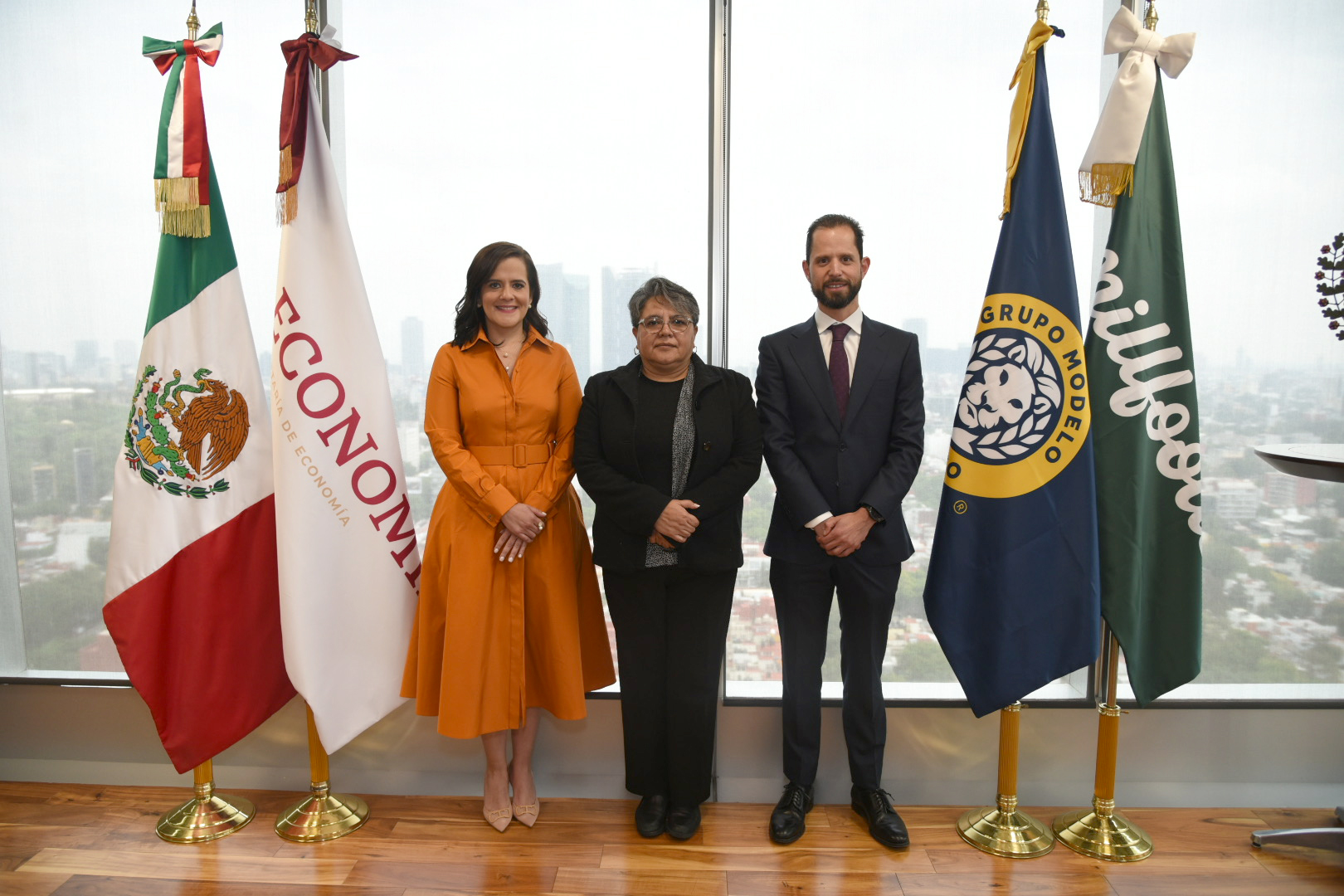 Mexico's Secretary of the Economy, Raquel Buenrostro (center) with Raúl Escalante, VP Legal and Corporate Affairs of Grupo Modelo (right) and Pilar Gutiérrez, President of Millfoods (left).
Grupo Modelo uses corn in brewing to balance a beer's profile and create smoother flavors preferred by Mexican consumers. The alliance with Millfoods and transition to locally grown corn will benefit 20,000 farmers, who will also receive technical and financial assistance for their businesses.
"We are excited to invest in this project which will improve food security and the economic and social development of Mexico," said Pilar Gutiérrez, President of Millfoods. "We are committed to positioning our processes as benchmarks in the industry, working towards carbon neutral production, and minimizing the use of water resources in our operations."