Three years ago, AB InBev launched BEES, a business-to-business e-commerce platform to empower our small and medium-sized retail partners and help grow their businesses
"At the end of the day, retailers shop for a living. They need a great shopping experience," said Ricardo Tadeu, Chief Growth Officer, AB InBev. "We were seeing that all the benefits that consumers saw in their day-to-day lives -- in terms of convenience, a wide variety of products at a very good price, flexible delivery -- were not being translated to the retailer. The idea with BEES was to create a global platform that could help everyone evolve together, share learnings and raise our service level around the world."
The platform transformed the traditional sales model into a digital experience that allows store owners to place orders anytime they want, even outside of traditional business hours; schedule deliveries to arrive when it suits them; gain points for every purchase they can later exchange for merchandise*; and access personalized shopping recommendations designed to improve profits.
Supports 3+ million users
BEES is now live in 20 markets with around 3.1 million monthly active users. The platform captured 32 billion USD in Gross Merchandise Value in 2022, a 60% increase from the year prior. BEES' marketplace, which enables retailers to purchase thousands of products from hundreds of suppliers, is live in 15 countries and generated 850 million USD incremental revenue. Over half of BEES buyers now purchase third-party products on the platform, demonstating BEES' ability to support their needs.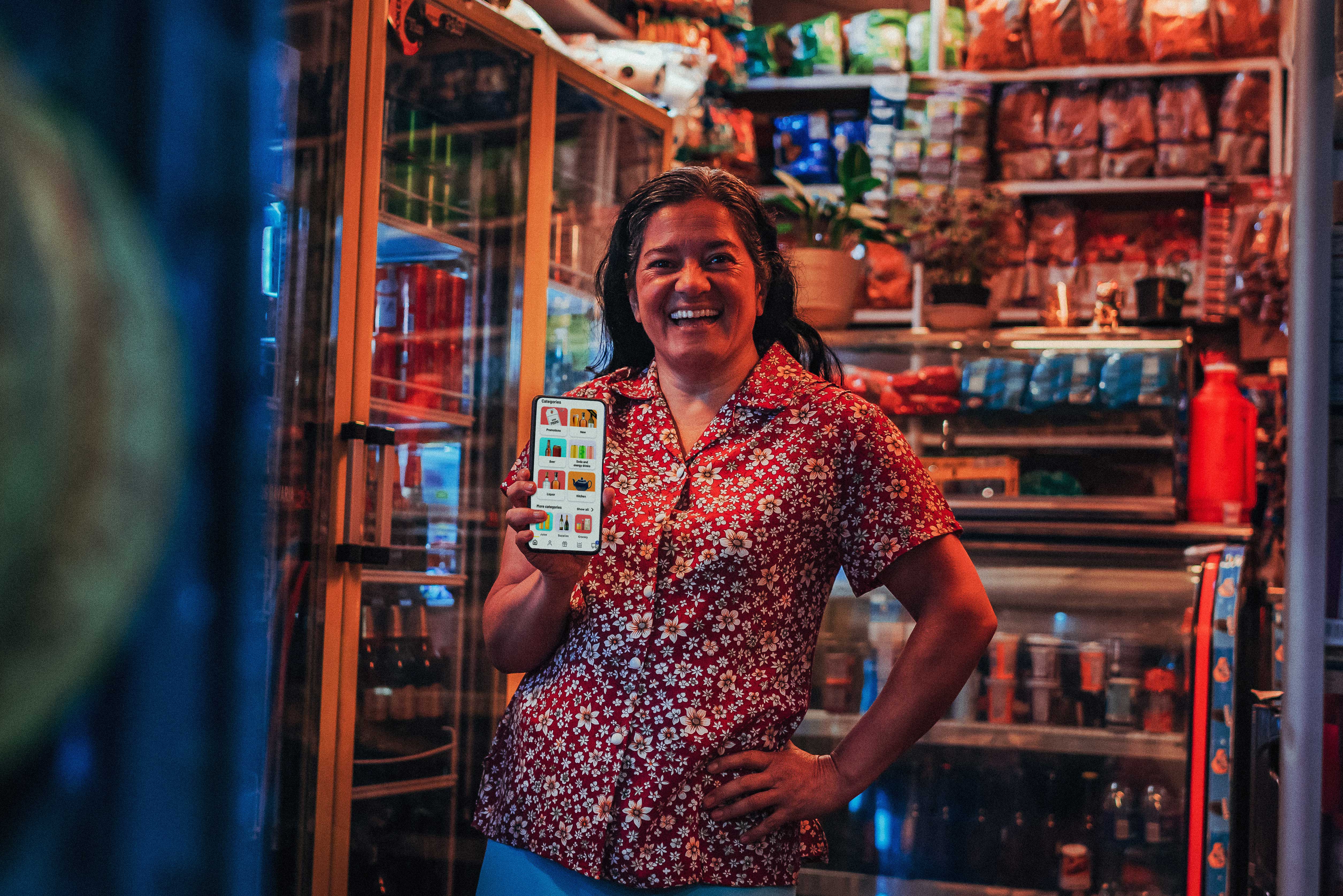 "Everything we've done in developing BEES has been for the benefit of our retailers because when their businesses thrive, we thrive," said Nick Caton, Chief B2B Officer, AB InBev. "The success we've seen over the past three years has proven that offering small business owners around the world technology, business skills education, and financial services such as credit and digital payment options, drives profitable growth for retailers, partners and AB InBev."
A lifeline for inclusive growth
BEES started in the Dominican Republic in April 2020, becoming a lifeline for small and medium-sized business owners struggling with the effects of COVID-19 on their businesses. Since then, BEES has continued to pursue its mission of transforming how retailers and suppliers connect to help their businesses to thrive.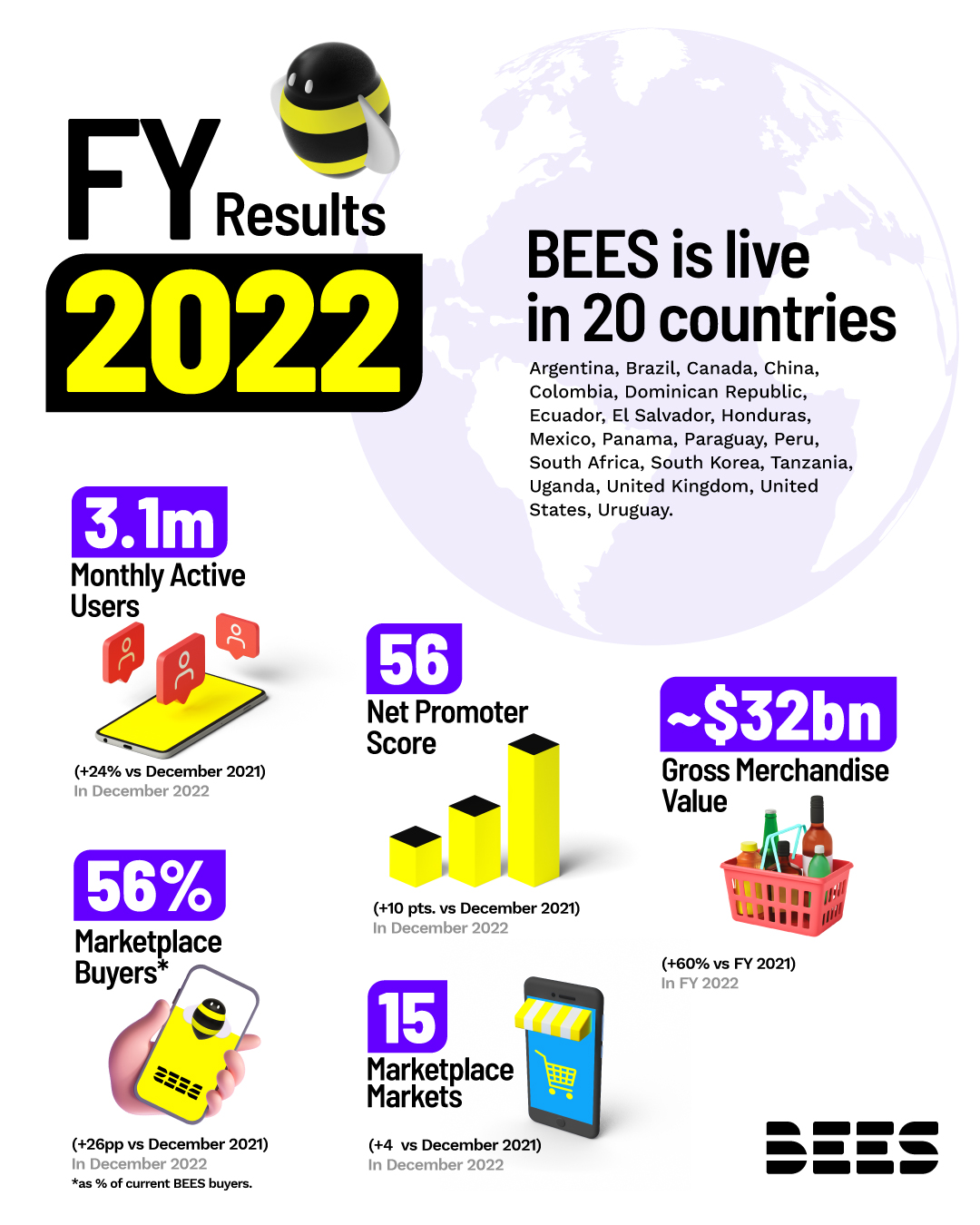 BEES also helps enable financial inclusion by embedding financial services into the platform. BEES allows credit to be granted more widely and with lower risk by applying machine learning and other algorithms to better assess credit worthiness, and by educating users on how to improve their credit scores. Because of the greater connection with retailers, BEES has over 500,000 users leveraging short-term credits to use for their weekly purchases and reduced wait times for a loan from an average of two weeks to hours.
"We want to change the experience for retailers, improve transparency and enable them to grow," said Angela Sanchez, VP, BEES and FinTech, AB InBev. "By digitizing payments and credit distribution we're making it safer and more scalable for our network of small and medium-sized business owners."
In addition to closing a digital and financial inclusion gap, BEES is helping give back to the communities it serves by empowering entrepreneurs through local programs like the Bavaria Emprendedoras program in Colombia and Ambev's Tech Afro Pretas program in Brazil. These initiatives embody BEES' "When you thrive, we thrive" mentality by empowering women retailers with the knowledge and resources to grow their businesses, driving growth for their communities.
Since its start in 2017, Emprendedoras has taught business management skills and provided financial solutions to almost 50,000 women in vulnerable environments.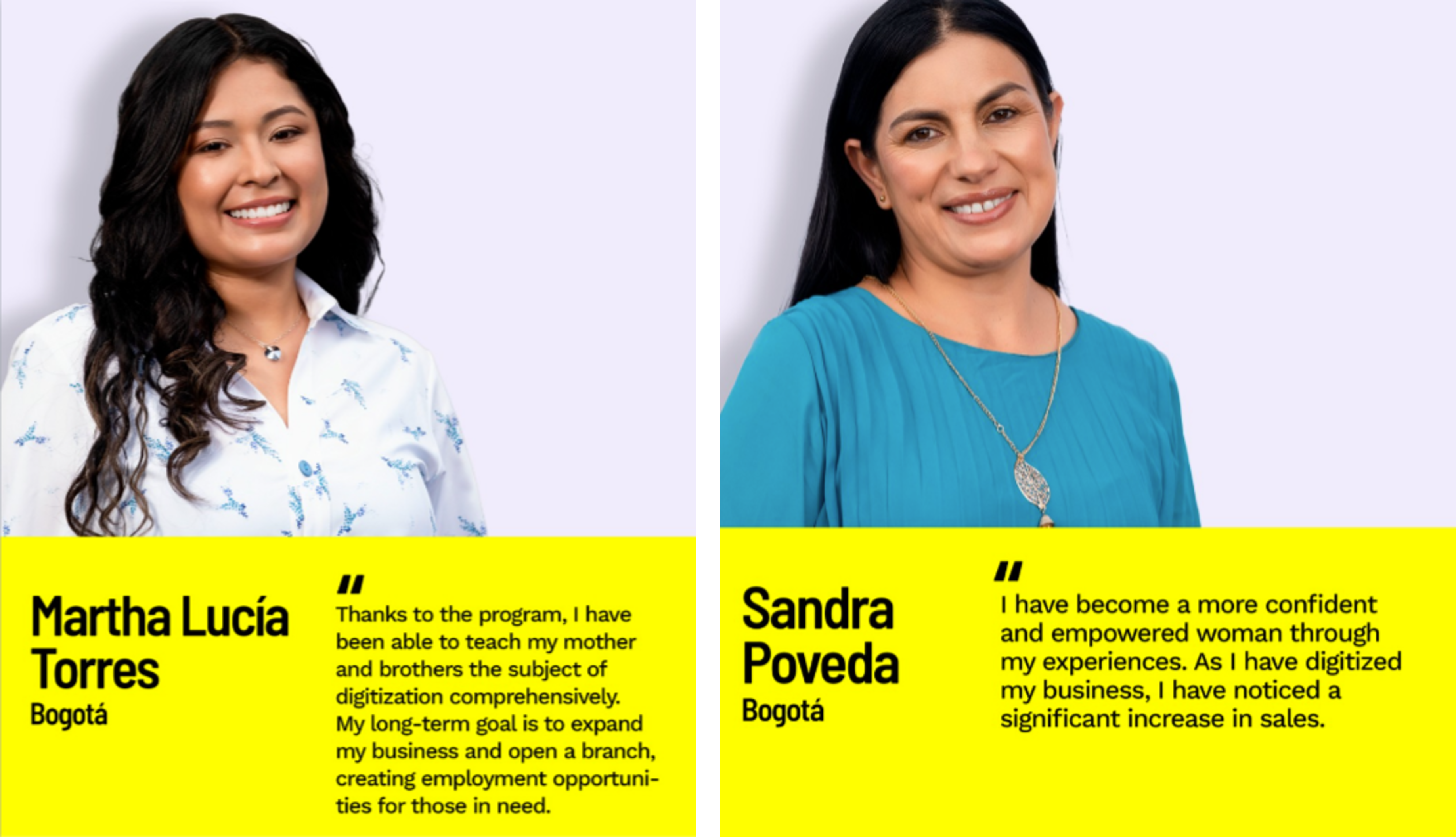 The BEES-backed Bavaria Emprendedoras initiative in Colombia helps women retailers improve their businesses and quality of life.
Beginning this month, the Ambev Tech Afro Pretas program offers black and brown women free training on computer programming languages with the goal of converting participants to full-time employees. Understanding the impact these programs have on businesses and communities, BEES is leveraging existing projects to develop a global initiative promoting business management, digitization and financial literacy skills for its network of millions of retailers. The program, "Retailer Academy," plans to launch this year within the BEES app.
"We're on a mission to empower entrepreneurs with the information and tools they need to become savvy business owners," said Thais Cavinatto, VP, BEES Frontline Transformation, AB InBev. "Our local programs have demonstrated how developing the skills of retailers grow not only their businesses, but the communities around them. We want to further that impact on a global scale."
Learn more at bees.com and follow BEES on LinkedIn.
*Regulatory obligations may impact availability in certain markets.