Our dedicated research labs and technology centers across the globe are driving innovation and helping to ensure we stay ahead of the curve. We're scaling our existing capabilities in data, analytics, automation and AI, and exploring emerging technologies such as blockchain and VR.
These new capabilities are providing us with unprecedented insight into the needs of our consumers and customers, helping us to create new occasions and experiences, and supporting the growth of the beer category.
Innovation touches every facet of our business. It drives our commercial strategy, our supply chain, our people team processes and the way we recruit future talent, and also helps us build a sustainable business to improve lives in communities around the world.

Brewing the Future Today with ZX Ventures

ZX Ventures is our global growth and innovation team. Launched in 2015, their goal is to develop new products and businesses that address emerging consumer needs.
This team, helps us stay ahead of the curve — creating unique beverages that shape emerging categories. They seed, launch, and even scale new products that deliver exceptional customer experiences from at home devices that let consumers customize their own beverages, to services that step-change convenience, to rethinking delivery and more.
See what we're up to at ZX Ventures
2017 Zxlerator from Zx Ventures on Vimeo.
Beer Garage (Technology Innovation)
At ABI, we are leveraging new technologies and digital transformation to better engage with and serve the needs of our consumers, partners, customers, colleagues, and beer lovers around the world. One of the ways we drive innovation and stay ahead of the curve is through dedicated research Labs and technology centers across the globe.
Beer Garage is our tech innovation Lab located in the heart of Silicon Valley and deeply embedded in the local eco-system. Beer Garage is home to Global Enterprise Architecture, Cyber Security and Innovation teams that help us explore, pilot and scale new capabilities driving our competitive advantage in the future.
While working closely with the business to gain insights into the needs of our customers and consumers, Beer Garage is also scaling our existing capabilities in AI & ML, IoT, Cloud & Data Analytics, Automation & Robotics, and exploring emerging technologies such as Blockchain, AR & VR, and others. This helps us to create new occasions and experiences while supporting the growth of the beer category.
We realize that innovation touches all facets of our business and continue to invest in technology infrastructure and capabilities that are globally scalable, secure, integrated and future-ready. Innovation drives our commercial strategy, our supply chain, processes for supporting our colleagues and recruiting future talent, as well as helping us to build a sustainable business to improve lives in communities around the world.
Enterprise Architecture
The Global Enterprise Architecture team translates technology trends into structured, secure and scalable platforms focusing on cloud, data and workplace innovation, and sets the technology strategy to drive business benefits. Mobile, Network, IoT, Data & Analytics, and Cloud all help ABI increase connectivity and relevance with our customers while supporting top-line revenue growth.
With nearly 200,000 colleagues around the world, people are greatest asset of our company. Enterprise Architecture team is actively driving a transition to a Digital Workplace while unlocking productivity potential of our employees and amplifying their capabilities. We are also developing a secure and scalable foundation to streamline operations and enable the growth of our business for the next 100+ years.
Six core focus areas of Enterprise Architecture
Cloud

Our cloud vision is to enable ABI to become a cloud-first company with the capability to scale up and down thousands of compute cores and store petabytes of data distributed across the globe.  Additionally, our cloud capabilities provide the flexibility and agility to handle the ever-changing demands from our employees, customers and partners.

Data & Analytics

Data & Analytics team is building the next gen hybrid data platform to manage data as a corporate asset for ABI. Our data platform will enable the business to accelerate towards digital transformation and answer complex business questions.  It will allow ABI to be a truly data-driven company and empower a new generation of employees. Data Analytics platform manages traditional Data Warehouse and is also building new capabilities for Self-Service Business Intelligence, Big Data Analytics, and Machine Learning.

Networking

The mission of Enterprise Network & Telecom Architecture at ABI is to provide the highest standard of network service, attuned to the needs of the business. Connect Anyone, Anywhere, Anytime, on Any Device to Any Service.

Workplace & Collaboration

Workplace & Collaboration architecture is about ensuring our employees have the right set of productivity & communications tools to do their best work with one another today.  It's about breaking down barriers and connecting users across a truly global enterprise.  Lastly, it's about looking towards tomorrow, and building a technology roadmap that will serve as the foundation for our next phase of growth in the Digital Workplace.

IoT Infrastructure

Our IoT infrastructure vision is to have the capability to communicate with IoT devices and take insightful action aided through advanced analytic capabilities such as machine learning. Additionally, our IoT platform is built with the capability to handle millions of events in real-time coming from a distributed set of devices globally.

Mobile

Our Vision is to engage ABI customers, partners, and employees with an intuitive, world-class mobile experience that drives business impact. We're building a platform that allows us to share the latest mobile tech innovations from VR, AR, drones, IoT and more across all zones.
Tech Innovation
Global Tech Innovation team is exploring cutting-edge technologies to help enhance our capabilities while partnering with global functional leaders and their teams across Commercial, Supply Chain, People, Sustainability, and other areas. We are looking into growing and scaling our capabilities with technologies such as AI & ML, IoT, Automation & Robotics, Blockchain & Fintech, AR & VR, Clean Tech, and others.
On the commercial front, we leverage innovative technologies that optimize our marketing and sales channels to drive topline growth and support the business of our customers. Technology is also transforming our supply chain, allowing us to distribute fresher beer in a more sustainable and efficient way while contributing to the growth of our partners and serving ever-evolving consumer needs. We are working hard to allow our employees to be the most productive, successful and authentic selves in the workplace by fueling the Dream Big mentality with helpful technology innovation spanning across all People processes (from attracting new hires to advancing throughout organization at the pace of your talent). Being an integral part of so many communities around the world, we are also proud to be exploring and developing industry-leading technologies to support a healthy natural environment and improve the livelihoods of those communities.
What sets Beer Garage apart from other innovation Labs is our structured approach to innovation. Lean Innovation methodology, originally developed by Stanford Professor and Silicon Valley veteran Steve Blank, ensures we always start the process by listening to the customer needs and bringing the right people on board from the beginning. The culture of collaboration is extremely helpful when prioritizing key initiatives to focus on together with the business. Another principle – a learner's mindset – is widely applied and encouraged throughout all phases of corporate innovation: from defining the need, exploring the solutions, prioritizing most important ones, validating the technology through a proof of concept or MVP, piloting in a specific geography, and lastly scaling across the globe. We're always trying to remain curious and open to learn: both from our failures and successes.
Here are some of the fun and interesting means of exploration driven by the Innovation team:
·      Tech Incubator – a unique ten-week summer internship and a talent exchange program focused on building a tech product that would address a specific global business challenge. Bringing together radically cross-functional international teams, we make sure this experience would transform not only solutions, but also team members along the way. Check out our section on the Tech Incubator and how you may get involved here.
·      Explore weeks – immersive exploratory missions with our functional leaders and their teams to get inspired, learn from the thought leaders in the field, and identify solutions to pilot in one of our six Zones. Beer Garage brings visibility into the pipeline of global innovation pilots while working closely with innovation teams around the world
·      Hack the World – our open innovation program aimed at fostering internal and external innovation eco-system globally. Our innovation teams around the world drive a wide range of engaging events throughout the year: SharkTanks to tap into creativity of our employees, Accelerators to boost the growth of local start-ups, Demo Days to engage with inventors of more mature tech solutions, Hackathons to attract new talent, and more. Check out our YouTube channel or go to www.hack-the-world.beer to learn more
We'd love to hear how your organization is driving technology innovation. If you'd like to connect or share your story, you may reach us at beergarage@ab-inbev.com
You might have seen some of the examples of our work in the following articles:
Innovative keg tracking pilot
Beer Garage brewing up exciting innovation in partnership with Microsoft Azure
Crypto beer and digital age verification
Testing blockchain for Supply Chain efficiency and visibility
AB Inbev acquires Israeli analytics tech start-up WeissBeerger
Tech Incubator
In the summer 2018, we launched our first Tech Incubator – a one of a kind internship, talent exchange and product development program. Supported by over 40 top mentors from Silicon Valley, our first cohort of teams from 5 continents set off on a mission to solve some global business challenges. What came 10 weeks later would equally surprise the team members themselves as well as our executive leadership team, present during the final Demo Day.
Radically cross-functional teams composed of interns, internal tech talent and business experts, and start-ups allowed the teams to quickly and effectively dive deep and gain understanding of the true business problem they were trying to solve. Each team focused on various business areas and technologies. For example, using AI and NLP for Customer Service chatbots, applying IoT & Data Analytics for smart beer packaging to gain Supply Chain visibility, or building a Procurement application leveraging Cloud and Blockchain technologies. Daily pitch trainings and mentorship provided in collaboration with our AngelHack partners ensured a constant steep learning curve for every program participant.
As a result, our interns – acting as Chief Product Officers – had a unique opportunity to drive the design and proof of concept of their solutions from beginning to end, while gaining unique insights into the ways of working at ABI and creating something new and unique with emerging technologies. Our exchange talent, both from the tech group (Solutions, in ABI terms) and the business, had a fantastic career boost, global exposure and innovation crash course all in one. We wouldn't be able to achieve the results we did without them on board. Technical experts acted as CTOs on the team, ensuring the new product would be well integrated and scalable within ABI infrastructure while business experts had a role of an SME guiding the team on internal principles, processes and ways of working. Finally, our collaborative relationships with start-ups allowed our teams to co-create and tailor their solutions to the specific use case and business need. With the scale of the largest brewer in the world, those experiences are rare and valuable for the start-ups and we're always looking forward to fostering our innovation community.
During the Demo Day, every team participating in the program received a green light from the leadership team to proceed to pilots in one of our global locations. From India to Brazil, our Tech Incubator teams now continue to drive innovation in their geographical Zones. One of the teams even ended up submitting a provisional patent for their technology: the world's first and only platform to enable hyper-convenient autonomous selling of alcohol through age and sobriety verification. Stay tuned – we'll be sharing more on their development soon!
The internship is a door to a full-time incredible career which offers career growth, structured learning and development, senior leadership visibility and global experiences.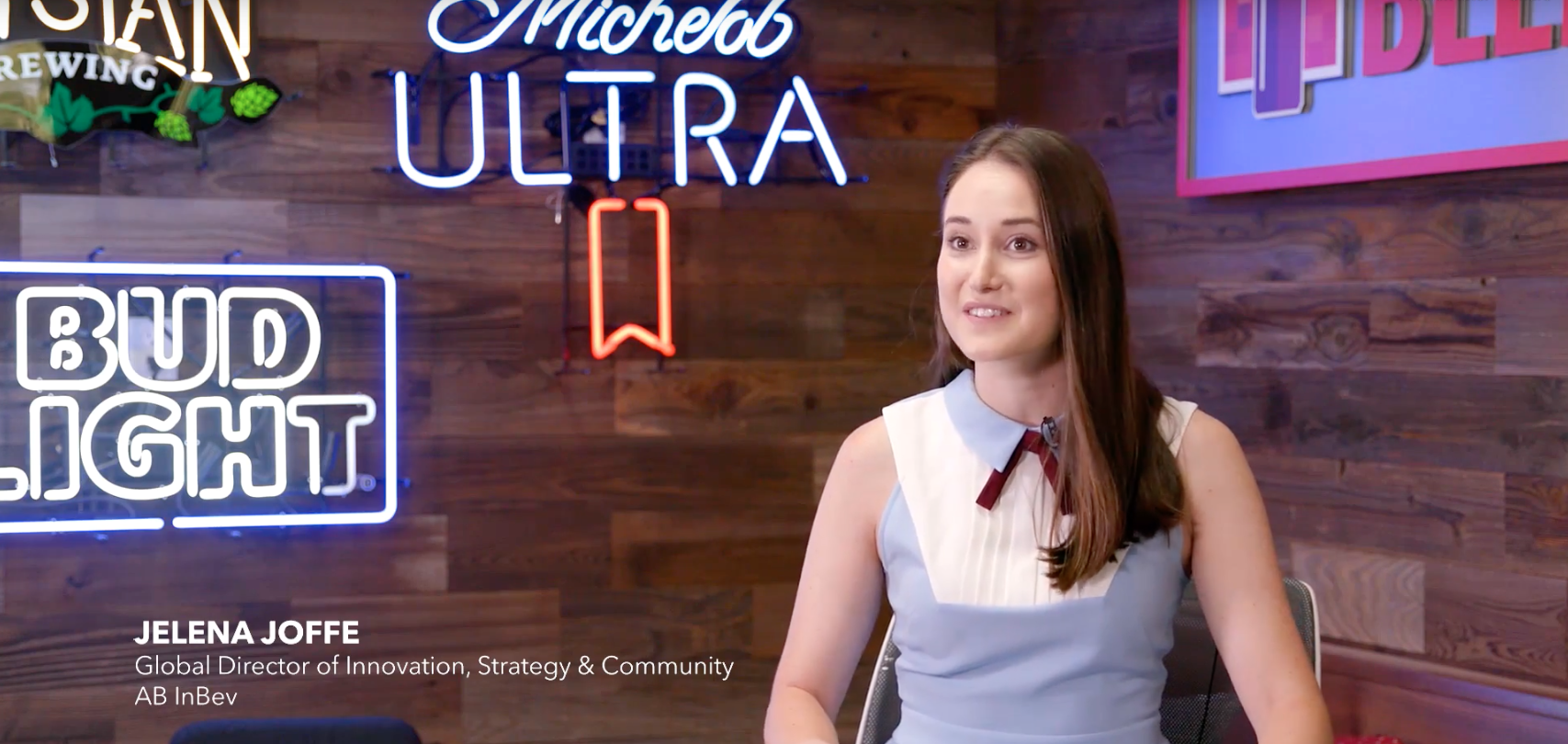 If you feel excited about solving world's most pressing business and sustainability challenges through technology, join our Tech Incubator next year. Sign up here or send any questions to GlobalTechTalent@ab-inbev.com and we'll be in touch. See you in Silicon Valley!
Hack the World
Hack the World is ABI's open innovation program aimed at fostering an innovation community around the globe. Leveraging both technology and creativity, students, start-ups, employees, entrepreneurs, universities, and many more come together to find original solutions to the most pressing business and community challenges. Participants connect and learn from enthusiastic peers, meet exceptional thought leaders, and have a possibility to engage on a real pilot with the largest brewer in the world.
All our geographical Zones around the world run engaging and inspiring Hack the World events throughout the year, leading to new pilots and collaborations. Zone Europe is famous for tapping into our colleagues' creativity through the regular SharkTank competitions – the winners of which get a chance to go to Beer Garage in Silicon Valley to incubate their start-up ideas. Zone Africa has recently run one of the largest Hack the World event's in program's history – attracting over 100 start-ups for a Tech Agriculture challenge in Tanzania, in full support of our Sustainability 2025 goals. Our colleagues from China have driven exciting student hackathons on machine learning in collaboration with Microsoft while our Mexican peers have actively supported the growth of local start-up community through its accelerator Levadura de Ideas. Team from Brazil and Argentina have also engaged in big-stage Innovation Days attracting most innovative companies to Demo their solutions for the ABI leadership team. Whichever the channel of innovation, Hack the World program aims to find the most creative solutions and talented people to join our team.
See first hand: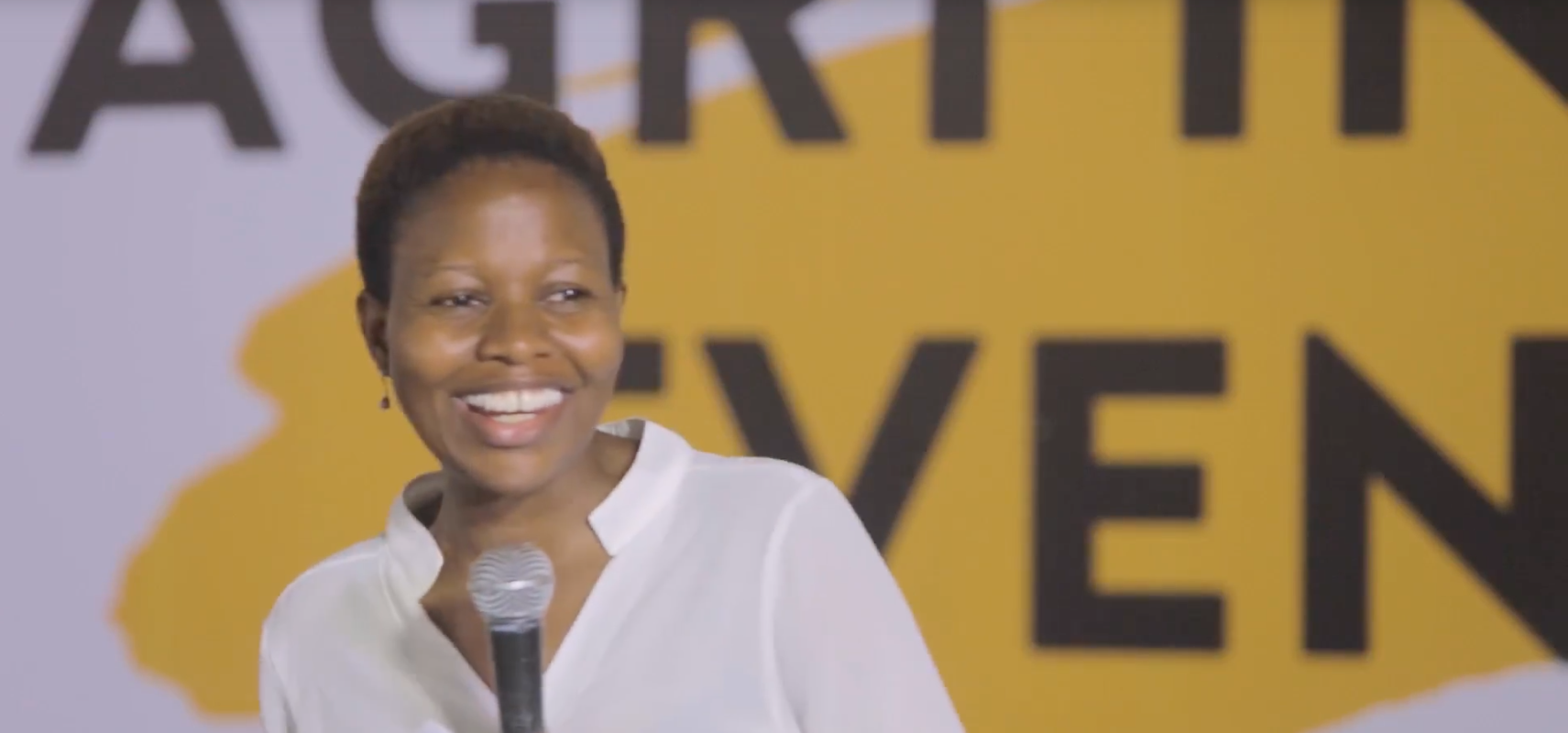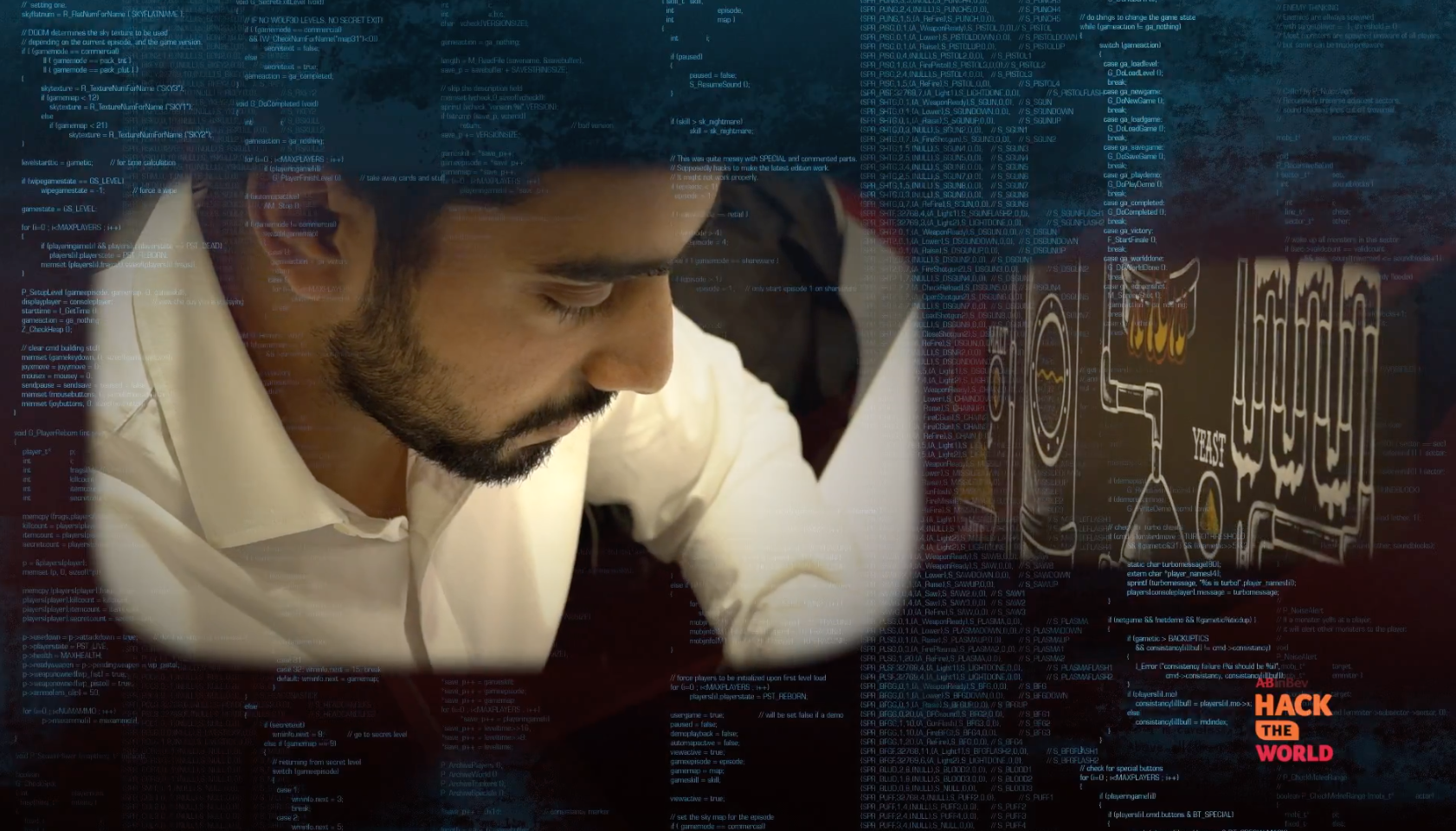 The Global Innovation and Technology Center team partners across our company, innovating alongside our packaging, product and process development teams. It's with this teamwork centric approach that they develop new products and technologies.

Learn More about Innovation at GITEC