Through our industry-leading digital platforms, dedicated research labs, technology centers and accelerators we are unlocking and gaining unprecedented insight into the needs of our consumers and customers to deliver more innovation, more sustainability, more occasions and more value for all our stakeholders.

In 2022, Fast Company named AB InBev the Most Innovative Company in North America and #12 globally, citing inventions like Evergrain Ingredients from ZX Ventures, barley straw packaging developed at our Global Innovation and Technology Center, and our proprietary business-to-business platform, BEES.
BEES
Through our proprietary business-to-business platform, BEES, retailers can browse products, place orders, arrange deliveries, earn rewards, manage invoices and access business insights all in one place. It has more than 2.5 million users and is live in 16 markets with more to come.
Direct To Consumer
We are developing direct-to-consumer channels to provide the best experience across all beverage occasions. Our direct-to-consumer portfolio is made up of fast-growing e-commerce platforms such as Zé Delivery, that connects Brazilian consumers in more than 300 cities with retailers to deliver cold beer straight to their doorsteps within 30 minutes.
ZX Ventures

ZX Ventures is the global investment and innovation group of AB InBev. ZX seeds, launches and scales new products that deliver exceptional consumer experiences, and partners with devoted founders and best-in-class business builders, including biotech companies Evergrain and BioBrew.
Beer Garage
Our Beer Garage technology innovation centers in Silicon Valley and Tel Aviv, Israel serve as hubs for exploration, piloting and scaling of artificial intelligence, machine learning, cloud and data analytics, robotics, blockchain, virtual reality and other technology capabilities. The insights gained help us better meet the needs of our customers and consumers, and create new occasions and experiences while supporting the growth of the beer category.

Beer Garage also offers Tech Incubator, a one-of-a-kind product development, talent exchange and internship program to drive design and proof of concept of solutions to global business challenges.
Tech Incubator
In the summer 2018, we launched our first Tech Incubator – a one of a kind internship, talent exchange and product development program. Supported by over 40 top mentors from Silicon Valley, our first cohort of teams from 5 continents set off on a mission to solve some global business challenges. What came 10 weeks later would equally surprise the team members themselves as well as our executive leadership team, present during the final Demo Day.
Radically cross-functional teams composed of interns, internal tech talent and business experts, and start-ups allowed the teams to quickly and effectively dive deep and gain understanding of the true business problem they were trying to solve. Each team focused on various business areas and technologies. For example, using AI and NLP for Customer Service chatbots, applying IoT & Data Analytics for smart beer packaging to gain Supply Chain visibility, or building a Procurement application leveraging Cloud and Blockchain technologies. Daily pitch trainings and mentorship provided in collaboration with our AngelHack partners ensured a constant steep learning curve for every program participant.
As a result, our interns – acting as Chief Product Officers – had a unique opportunity to drive the design and proof of concept of their solutions from beginning to end, while gaining unique insights into the ways of working at ABI and creating something new and unique with emerging technologies. Our exchange talent, both from the tech group (Solutions, in ABI terms) and the business, had a fantastic career boost, global exposure and innovation crash course all in one. We wouldn't be able to achieve the results we did without them on board. Technical experts acted as CTOs on the team, ensuring the new product would be well integrated and scalable within ABI infrastructure while business experts had a role of an SME guiding the team on internal principles, processes and ways of working. Finally, our collaborative relationships with start-ups allowed our teams to co-create and tailor their solutions to the specific use case and business need. With the scale of the largest brewer in the world, those experiences are rare and valuable for the start-ups and we're always looking forward to fostering our innovation community.
During the Demo Day, every team participating in the program received a green light from the leadership team to proceed to pilots in one of our global locations. From India to Brazil, our Tech Incubator teams now continue to drive innovation in their geographical Zones. One of the teams even ended up submitting a provisional patent for their technology: the world's first and only platform to enable hyper-convenient autonomous selling of alcohol through age and sobriety verification. Stay tuned – we'll be sharing more on their development soon!
The internship is a door to a full-time incredible career which offers career growth, structured learning and development, senior leadership visibility and global experiences.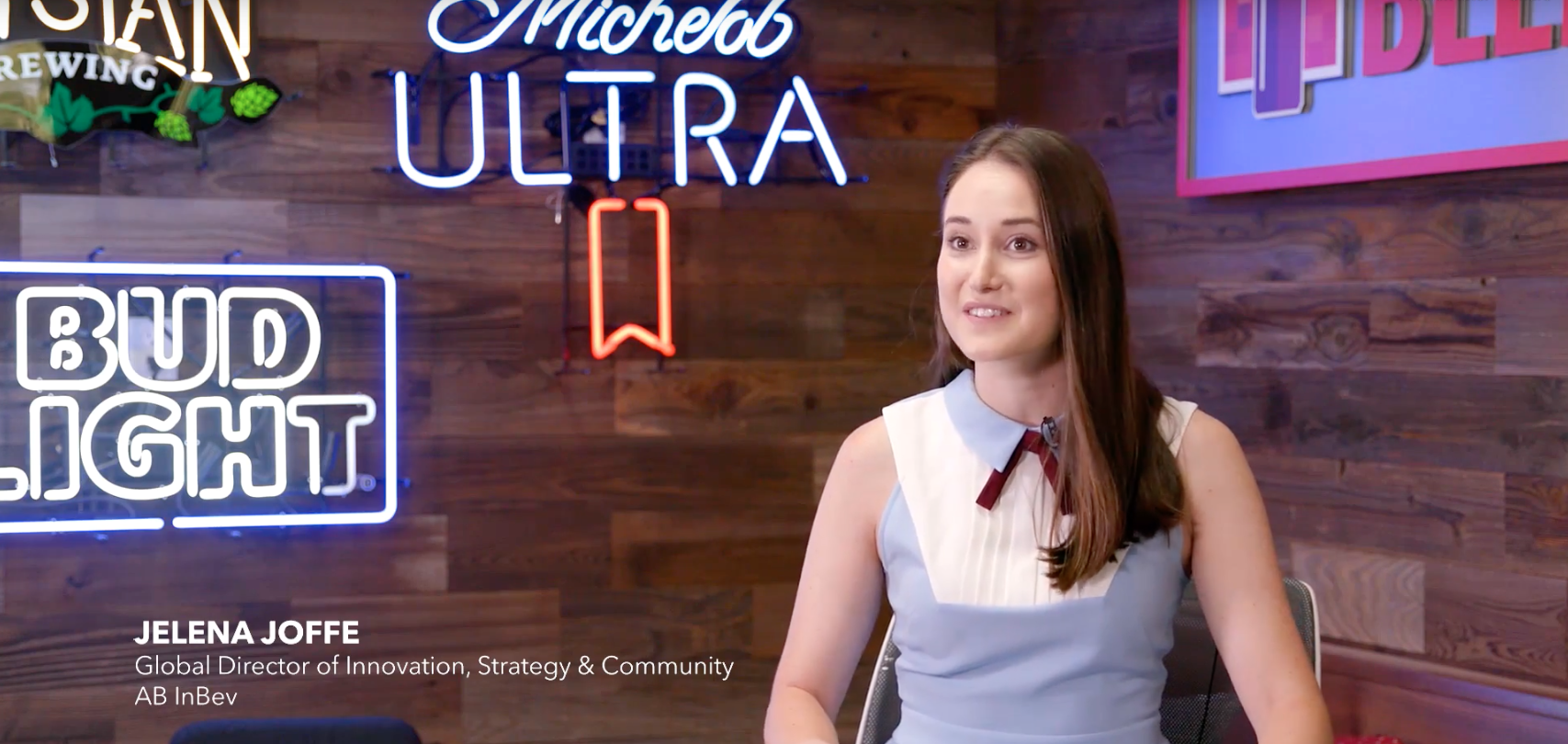 If you feel excited about solving world's most pressing business and sustainability challenges through technology, join our Tech Incubator next year. Sign up hereor send any questions to GlobalTechTalent@ab-inbev.com and we'll be in touch. See you in Silicon Valley!
Located in Leuven, Belgium, GITEC is home to researchers focused on improving and developing innovative beverages to bring to market at speed and scale, revolutionizing packaging, and making brewing more efficient and sustainable.

Learn More about Innovation at GITEC