The number of undernourished people in the world continues to rise, according to the Food and Agriculture Organization of the United Nations . Its latest report shows nearly one in three people globally did not have access to adequate food in 2020 and the COVID-19 pandemic has only made matters worse.
In Brazil, home to our local brewer Ambev, more than half of the population is living with some level of food insecurity and 9% of people are experiencing severe food insecurity¹. To help feed families in vulnerable communities, a team led by Ambev Innovation Manager Marina Bairros Correa developed a ready-to-eat, malt-based beverage that was recently listed among Fast Company's 2022 World Changing Ideas.
"As the world's leading brewer, our people are always looking for ways to make a meaningful impact in the world," said Marina. "At Ambev, we saw an opportunity to help our local community by combining our formulation expertise and scale to develop a new beverage made from barley, one of the main ingredients in brewing our beers."
To ensure the product specifically addressed the needs of Brazilians, Ambev nutritionists used research from the Brazilian Institute of Geography and Statistics to evaluate vitamin deficiencies. The result is a formula with vitamins A, B1, B2, B6, D, and E, as well as calcium and magnesium.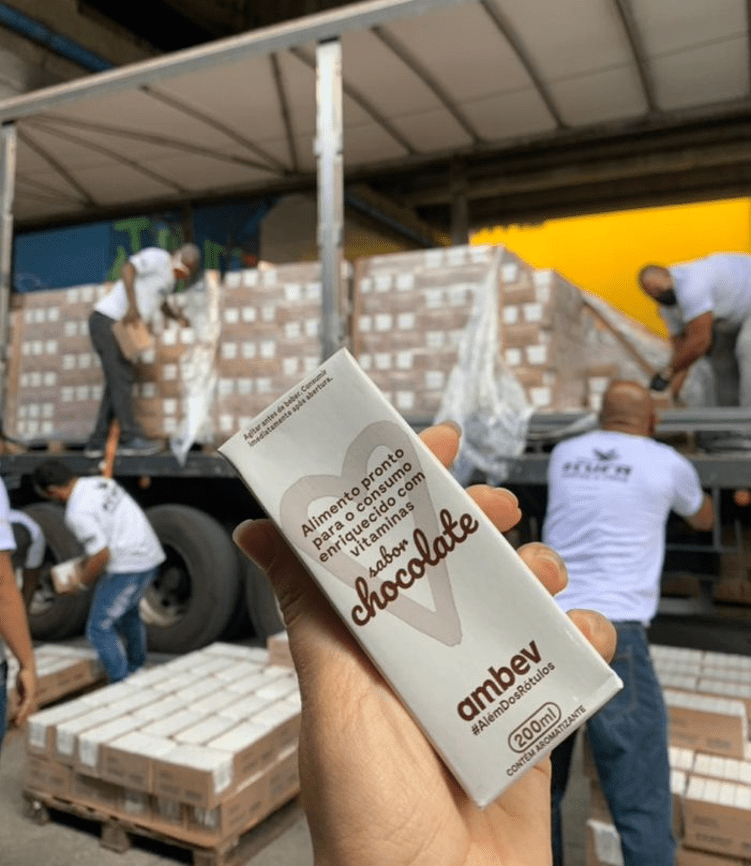 Ambev collaborated with Tereos, MCassab, GlobalFruit Tetra Pak, Smurfit Kappa, Vogler, Tereos and Primeserv to produce, package and distribute the product. Together with its distributors, Ambev has delivered more than 270,000 units, at no cost, to families living in poverty in Rio de Janeiro and São Paulo.
"We are proud of our science-based, community-specific approach to fighting nutrient inadequacy," Marina said. "We hope to inspire others to do their part to help put struggling communities on a path to a more sustainable, inclusive and rewarding future."
1 Rede PENSSAN. (2021). Inquérito Nacional Sobre Insegurança Alimentar No Contexto Da Pandemia Da Covid-19 No Brasil.