Creativity is a core part of what we do at AB InBev. In 2018, we set the ambitious goal to become the best company in the world at creative effectiveness to bring us closer to our consumers and respond more quickly to their needs and trends in a rapidly changing world. And we knew the only way to get there was if all the brands in our portfolio, and all our teams across the world, worked together towards that goal. Four years later, we are celebrating making that ambition a reality by being recognized at Cannes Lions International Festival of Creativity as the 2022 Creative Marketer of the Year and breaking our company record with a total of 50 award wins. In 2021, we took home 40 awards.
"We have been on a journey to reimagine what a beer company can be," said Marcel Marcondes, AB InBev's Chief Marketing Officer. "We are honored by this remarkable recognition on how we use creativity to solve both business and consumer problems. This is how we drive growth and create a meaningful impact in the world."
AB InBev adopted new processes, enhanced capabilities, recruited specialized talent and collaborated with strong creative partners to build a culture of creativity across the company. This led to the development of our new Marketing Academy to upskill our teams, as well as the creation of our in-house agency, draftLine , to bring creative thinkers closer to our business and consumers. We also created a Marketing Culture and Capabilities team to champion this change globally.
Cannes Lions is the world's largest gathering in the creative marketing community. The week-long event honors extraordinary work in branded communications, ranging from product and service development to creative strategy, execution and impact. Here are some highlights from our history-making showing at this year's festival.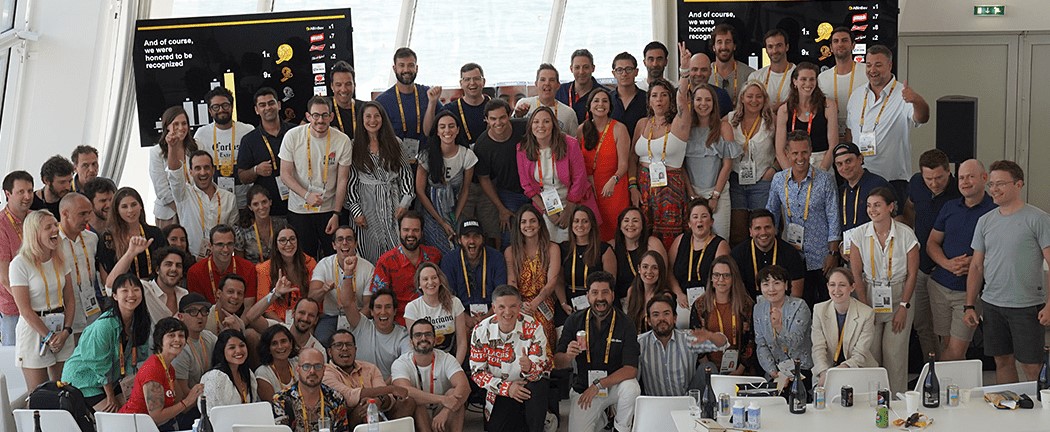 AB InBev marketing teams gather at the 2022 Cannes Lions International Festival of Creativity
AB InBev honored as Creative Marketer of the Year
In recognition of our huge body of Lions-winning work in 2021, AB InBev  was honored as the Cannes Lions 2022 Creative Marketer of the Year. This incredibly meaningful award recognizes how creativity has become a core part of both our corporate culture and our business strategy. This honor follows AB InBev winning an outstanding total of 40 Lions at Cannes 2021; including two Grands Prix, two Titanium, nine Gold, 10 Silver and 17 Bronze Lions in total. Over the past few years, some of the standout work recognized included Budweiser's 'TagWords' in Brazil, Corona's 'The Match of Ages' in Mexico, Bavaria's 'Tienda Cerca' in Colombia and Michelob Ultra's 'Contract for Change' in the US, which won the PR Grand Prix and a further eight Lions.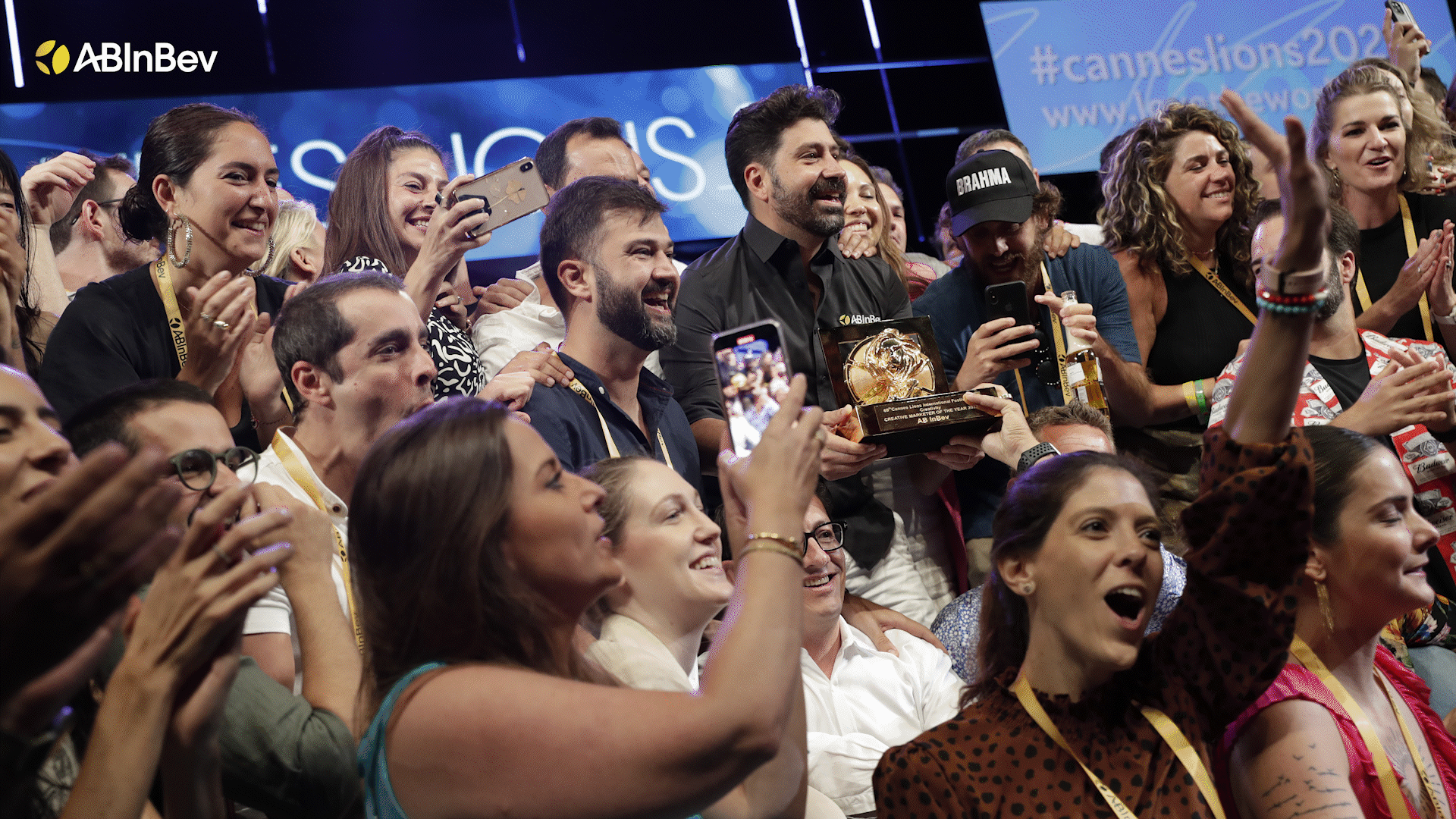 Our teams celebrate a company record-breaking 50 wins, including Creative Marketer of the Year, at Cannes Lions 2022
AB InBev makes history with record number of awards
This year our teams received a total of 50 Lions, making it our most awarded year to date! Our teams were honored for campaigns from Michelob ULTRA, Corona, Brahma, Budweiser, Pilsen, Carling Black Label, Guarana Antartica, Mike's Hard Lemonade and Victoria. In addition, AB InBev took home a Silver Lion for Creative Business Transformation.
Michelob ULTRA's 'McEnroe v. McEnroe' campaign won a Gold Lion at Cannes Lions 2022.
Honoring our colleague's legacy
Jodi Harris, Global Vice President, Marketing Culture & Capabilities, who passed away earlier this year, will now be a part of the Cannes community forever. Kicking off the week in an intimate ceremony, our agency partners at FCB Global introduced the "Jodi Harris Creative Client Award," a new honor that will recognize clients who bring to life Jodi's sense of creative bravery and passion in their own work. The award, made of two guiding hands (and a "J"), is a beautiful way to remember Jodi and her lasting impact on the marketing industry.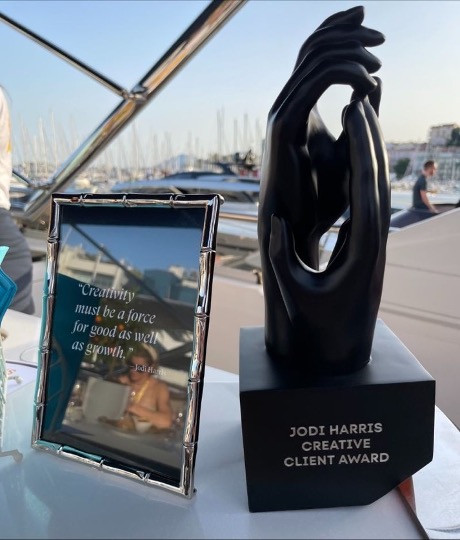 We're excited to continue celebrating this year's accolades and thankful for our teams around the world who made these campaigns possible. Follow us on LinkedIn , Facebook , Twitter and Instagram for more stories about our Cannes Lions-winning work.