In 2018, AB InBev set out to build an in-house agency that would bring creative thinkers closer to our business and consumers. Among the architects was Global Vice President Tracy Stallard, an 11-year marketing veteran, who helped build the concept to foster collaboration among different disciplines, unlock new ideas and develop new ways of thinking for our family of 500+ brands. From this, draftLine was born.
Today 12 draftLine agencies are embedded across AB InBev, including draftLine Colombia, winner of a prestigious Grand Prix award at the Cannes Lions International Festival of Creativity . Next week, AB InBev will be honored as the Cannes Lions 2022 Creative Marketer of the Year.
Ahead of the festival, we caught up with Tracy to learn more about draftLine's evolution and how creativity is powering AB InBev's response to most everything, from fast-moving consumer trends to the humanitarian crisis in Ukraine.
What were you trying solve or change with the creation of draftLine?
Four years ago, AB InBev started on a journey to become a more growth-minded company. We identified several challenges in our way: we didn't know our consumers well enough and we needed more creative people embedded within the business who could spot opportunities without being briefed. At the same time, we needed more specialized talent who could help us better engage with our consumers, capture their attention and make them take notice in a rapidly changing world.
Is there a story behind the name draftLine?
'Draft' speaks to the fact that our team is always in something of an unfinished state. We need to continually adapt and evolve, because our consumers and their needs are always changing. The name also is a nod to the keg draft lines used to serve up our delicious beers!
<<<<<<< HEAD ======= >>>>>>> 9c28907 (Tracy updates)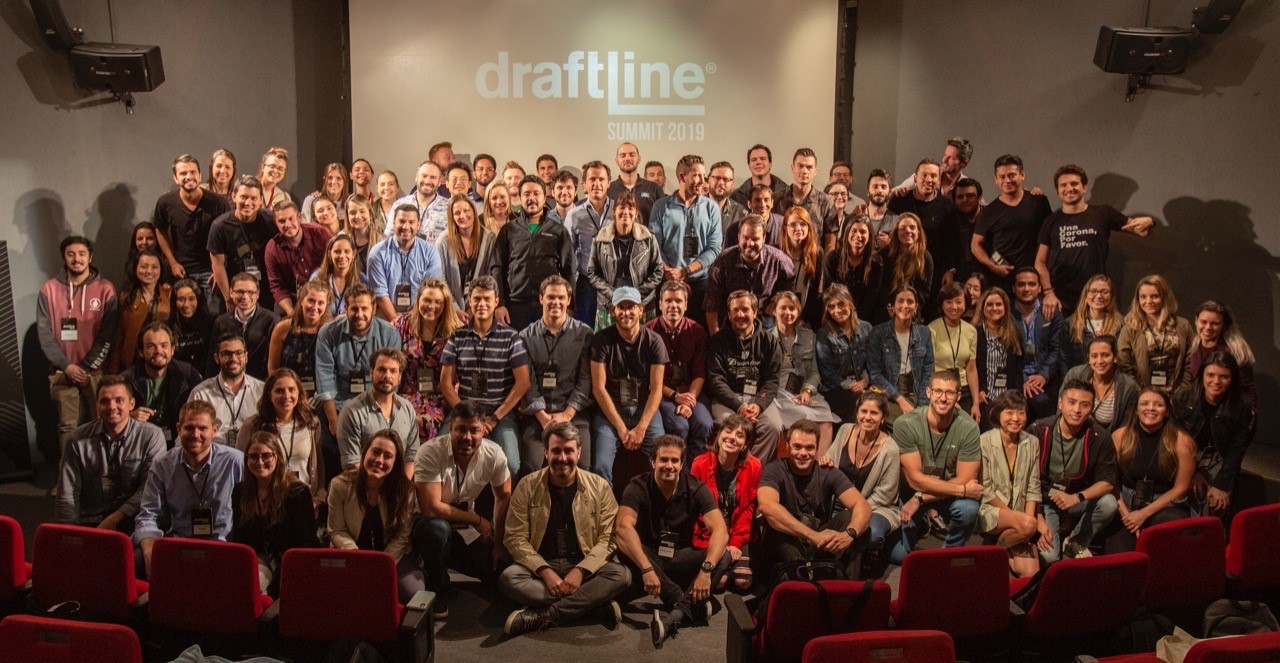 AB InBev has 12 draftLine agencies around the world
What's the thinking behind draftLine's consumer-first strategy?
AB InBev puts consumers at the heart of all we do. We continuously strive to understand them for who they are and learn what they want. We're curious and never stop learning so we can innovate and build superior brands, products and services that add value to consumers' lives.
More broadly, marketers are moving more toward consumer solutions than branded advertising and I think we will continue to see that trend play out. Consumers have a lot of choices in how and where they consume content and how they spend their time; it's on us to meet that challenge.
AB InBev recently began producing Ukraine's most-loved beer brand, Chernigivske, in markets around the world with profits going to humanitarian relief. How did that idea come about?
In 2020, at the height of the pandemic, when everyone had to tear up their plans and start from scratch, we started tapping creative ideas from across the organization that could be quickly executed and scaled globally in order to have the broadest positive impact right away. Called 'Ideas for Good', this collaboration led to the development of initiatives like Tienda Cerca, an online ordering and delivery platform to sustain small retailers across Latin America through the pandemic.
When the conflict in Ukraine began, we tapped the network again to help bring the country's most loved beer brand, Chernigivske, to new markets around the world, with all profits going toward humanitarian relief. Beer is inclusive, natural and local, and we hope to offer a way for consumers to connect with the culture of Ukraine and support Ukrainian relief.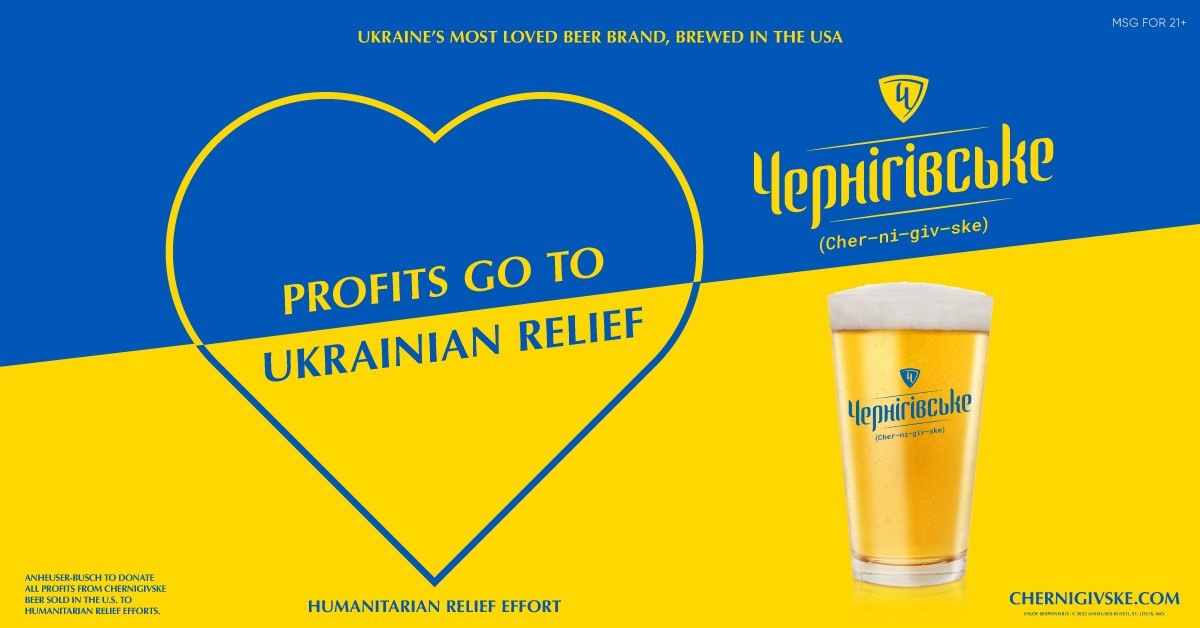 Behind the scenes: Hear more about the launch of Ukraine's Chernigivske into markets across the globe, in our new Talking on Tap podcast
Some of draftLine's most successful initiatives have been hyper-local. How do you foster that kind of mindset when you're the world's largest brewer?
Great creative work is about great ideas that have an impact. We focus on the "who" and the "what." Who are we trying to reach? What is their reality? With our draftLine network we gain insights from across the world, giving us ideas that often start out local and become global, like Chernigivske.
Looking back at the year, what are you expecting to see at Cannes Lions?
I think we're going to see a lot more ideas and initiatives that speak directly to what's happening in the world today. In the past, brands have shied away from doing things that had a high degree of relevancy from a cultural perspective, and now we're starting to see an evolution there.
For example, Budweiser's " Future Official Sponsors Campaign " set out to address the gender pay gap in sports and disparities in sponsorships of the U.S. National Women's Soccer League (NWSL). We created nine placeholder products for some of the biggest sponsorship categories in sports and soccer player Megan Rapinoe promoted the products so brands could visualize what their sponsorship would look like. Shortly after the launch of this Cannes Lion-winning campaign, the NWSL announced six new sponsors and a settlement in which US Soccer agreed to equal pay for the men's and women's teams.
What are you looking forward to most at Cannes Lions this year?
AB InBev being named Cannes Creative Marketer of the Year is a huge accomplishment! It's remarkable to see how far we've come in just a few years and to recognize the great work of our teams.