November 6, 2019: For the first time, the team behind our A-B/Keurig innovation talks about how their dream of changing the future of cocktails and beer is becoming reality.
Imagine an in-home system where you can pop in a pod and in minutes be served a perfectly fresh cocktail or beer. Pretty amazing, right? That's what our new Drinkworks Home Bar can do, and CEO Nathaniel Davis gave us the exclusive story behind the innovation that's captured the attention of millions.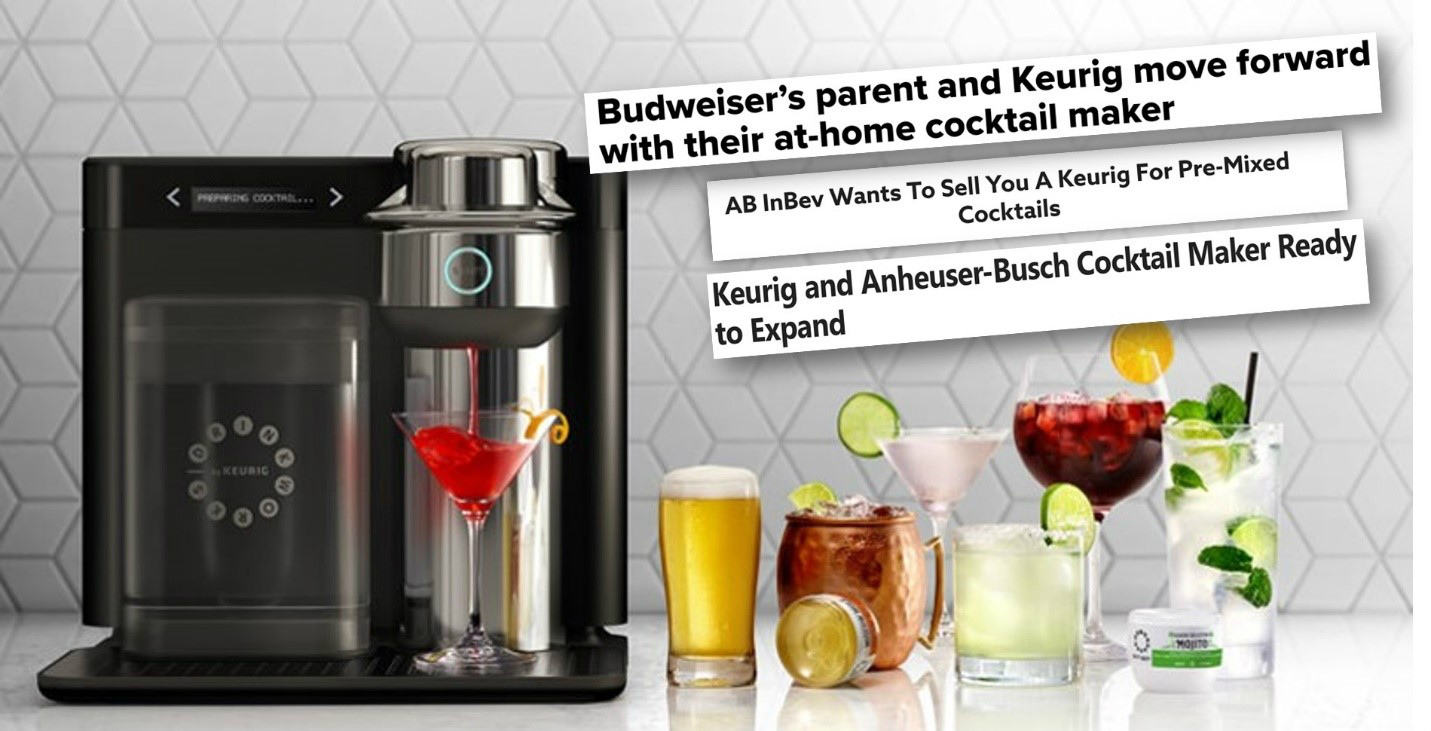 Where does the Drinkworks story begin?
Ten years ago, our ABI global innovation teams were envisioning the 'future of beer', and we wondered if we could capture our brands' essence in a totally novel format, like a pod. That was the spark for what became a long-range research and development project.
How did people react to that idea?
At first they worried the product would be artificial, devoid of soul. I'm a brewmaster, and I was also skeptical, so we had to prove this would be good for beer and consumers.
How did you change people's minds?
We changed people's minds with the true stories of authenticity and freshness. The product would be born in a brewery, distilled to a super-concentrated form, packaged and sealed at peak freshness and then be prepared fresh in people's homes. People realized there's magic in having consumers participate in the creation of a drink and enjoying it in its freshest form.
How did Keurig get involved?
To move fast we needed a partner specializing in consumer appliances, like Keurig. Their products are in 25% of U.S. homes. Their strong commercial network and expertise in food science and manufacturing make them an incredibly powerful partner.
Did you make any big changes during development?
We pivoted to cocktails as our main focus because consumers told us that was a bigger problem to solve. With our system you don't need a lot of time, ingredients and know-how - hosts can change it up for every guest.
What kinds of cocktails are we talking about?
Everything! From Moscow Mule, Mai Tai and Margarita, to White Russian, Old Fashioned and even a Rosé Spritzer.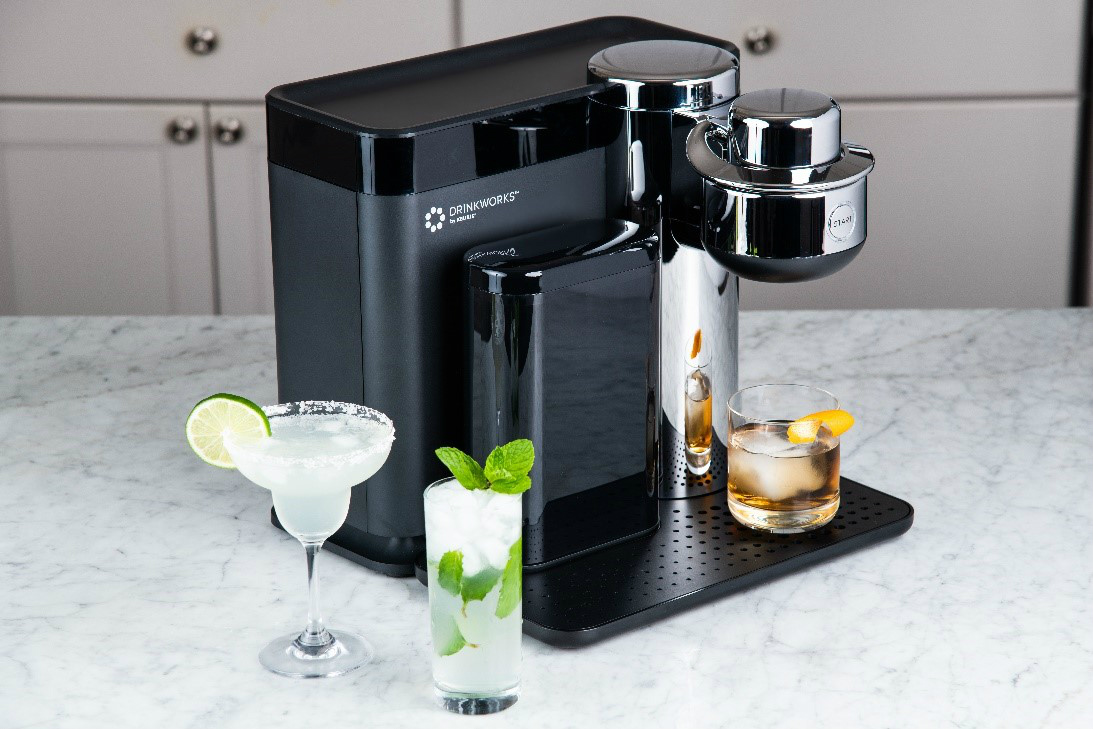 The Drinkworks Home Bar by Keurig®: a first-of-its-kind Drinkmaker designed to use Drinkworks® proprietary pods to prepare premium cocktails, ciders, brews and more at the touch of a button.

We heard you tried some unusual marketing research.
We used the Lean Start-Up method of 'validated learning'. So, rather than asking people in a survey if they would buy the Home Bar, we built prototypes and hosted parties in their homes, where they could order a unit on the spot. We also held a mock online auction to gauge how the Home Bar would sell at different price points.
Your launch got a lot of media attention. Were you surprised?
With Anheuser-Busch and Keurig behind us, we knew the world be watching. Even though our initial announcement earned 500 million impressions worldwide, we still maintained the mindset of a start-up, with limited releases of our small inventory over five months.
What an incredible start. What's next?
We're focused on the U.S., building our marketing and sales teams, and expanding into Missouri, Florida, California and now New York. However, even as we expand, our main focus will continue to be listening to our consumers in order to learn, react and make our users' experience with our system even more remarkable!
When can we expect a beer pod?
We have Stella Artois Cidre available now, and we're testing variants from some of our US craft brands, as well as Beck's and Bass. However, we're still perfecting the experience to make it more user-friendly.
Before we go, any advice on making big dreams come true?
Doors close the bigger your venture gets. Learn while you're small so the cost to change is minimal. That way you can keep learning, trying new things and moving fast.