At AB InBev, we're committed to using the strengths of our business to help build stronger, safer communities. With one of the largest fleets in the world, 164,000 colleagues, as well as our consumers who travel in vehicles every day — investing in road safety is a critical part of this commitment. We want to help make sure that our employees, consumers, and everyone in the communities where we live and work has access to safer roads.
In 2009, we kicked off a cross-sector program to enhance road safety in South Africa, where the biggest cause of road fatalities is driving under the influence. Accounting for 27% of road crashes, drunk driving had become a national crisis.
With deep roots in communities across the country, our teams at South African Breweries (SAB) partnered with Provincial Traffic and Law Enforcement to implement Alcohol Evidence Centers (AECs). We worked with Traffic Management offices to identify areas with high incidence of road fatalities, build or renovate centers in these locations. Operated by law enforcement officials and equipped with highly effective blood alcohol testing technology, these centers enable a higher rate of prosecution for drunk drivers, and create a stronger deterrent within the community.
The first AEC opened in Pietermaritzburg in 2009. Since then the concept has continued to evolve and now more than 10 tech-enabled centers are located across South Africa. The vision is to scale the AEC model across South Africa over the next five years — with the ultimate aim of driving global adoption.
"Addressing drunk driving is a vast challenge, and ensuring scalable, long-term impact requires partnership across the public and private sector," said Heidi Bartis, SAB Director of Communities. "At SAB, we have a long-standing commitment to ensuring everyone is able to enjoy responsibly. Our connection with both local communities and individual consumers enables us to address this critical issue across many fronts. We're not only partnering to develop interventions like the AECs, but also launching social norms marketing programs with the use of the toolkit developed by UNITAR and AB InBev, aimed at behavior change."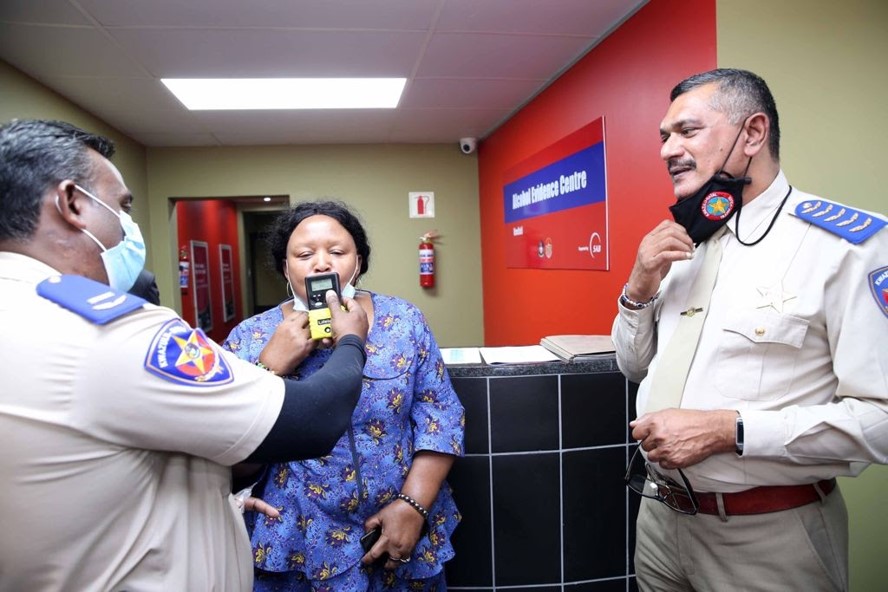 AECs in action: A 44% decrease in fatalities
AECs help to prosecute and prevent drunk driving by overcoming delays in processing blood samples from alleged drunk drivers — an obstacle that often causes unsuccessful prosecutions. Evidential Breath Alcohol Test (EBAT) technology delivers immediate test results, contributing to a higher rate of convictions for drunk driving, and a more effective deterrent.
The impact of this new technology is striking. Over the period from April 2019 to April 2020, a pilot AEC in Pietermaritzburg secured 1,500 arrests, 422 successful prosecutions and reduced fatalities by 44%. EBAT results enabled successful prosecution within 14 days, compared to 2 years using a traditional blood test (during which many cases are simply thrown out of court).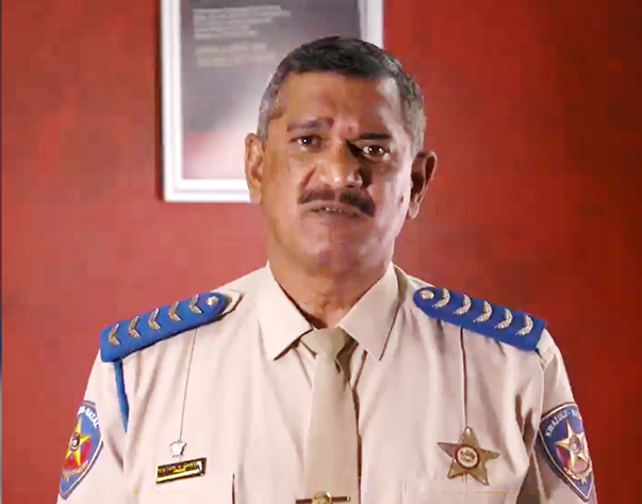 Addressing the root causes of harmful consumption
At AB InBev we are working toward the World Health Organization (WHO) goal of achieving a 50% reduction in road fatalities by 2030, and contributing to the new Road Safety Decade of Action. As we work toward this ambitious goal, we know that we cannot act alone. AB InBev and its affiliates worldwide will continue to build partnerships both within communities and across borders to develop robust, evidence-based solutions that include enforcement programs like AECs, infrastructure development and changing behaviors that lead to harmful consumption.
"Effective enforcement strategies like we see in South Africa can be used as a strong deterrent to unsafe behaviors," said Josh Girard, Global Director of Smart Drinking at AB InBev. "We are also taking a proactive approach focused on education and training, preventative marketing campaigns, Responsible Beverage Service, and community involvement. We believe the right supporting programs can address many of the root causes of harmful consumption and help eliminate drinking and driving before it happens."
Follow South African Breweries on LinkedIn for more about our AEC progress.