| Rating Agency |     Credit Rating    |     Outlook   |
| --- | --- | --- |
| Moody's | Baa1 | Stable |
| Standard & Poor's      | BBB+ | Negative |
Maturity Profile
Our bond maturities are well distributed.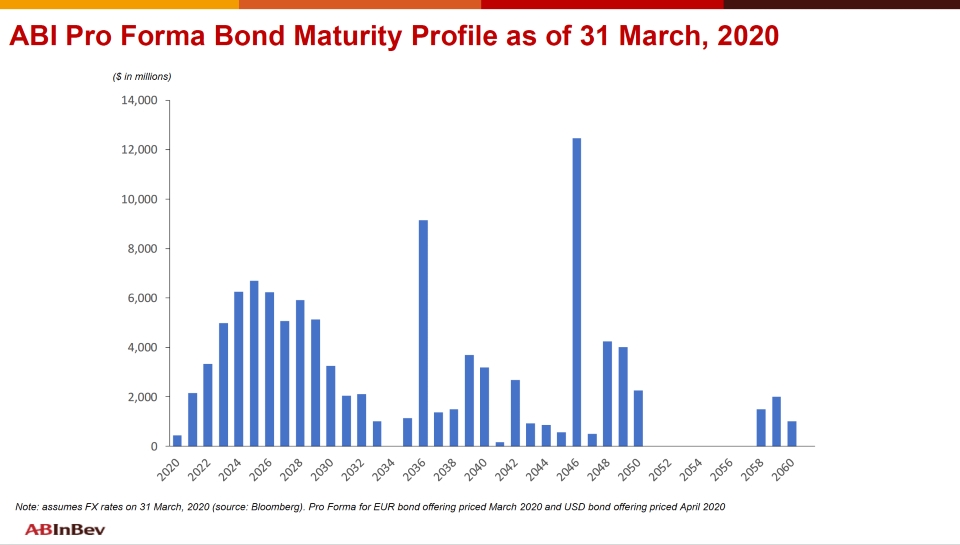 Key Fixed Income Documentation
Access to this page is granted on the condition that you have read, understood and accepted the following terms.
Access to this website is restricted to (a) persons who have professional experience in matters relating to investments falling within Article 19(1) of the United Kingdom's Financial Services and Markets Act 2000 (Financial Promotion) Order 2005 (the "Order") or (b) high net worth entities falling within Article 49(1) of the Order, and other persons to whom it may otherwise lawfully be communicated, (all such persons together being referred to as "relevant persons"). The investments to which this page relates are available only to, and any invitation, offer or agreement to subscribe, purchase or otherwise acquire such investments will be engaged in only with, relevant persons. Any person who is not a relevant person should not act or rely on this website or any of its contents.
This list is for information only and does not constitute an offer to sell or the solicitation of an offer to buy debt securities in the US or any other jurisdiction